Hooray - the final countdown is on for your European river cruise. Your tour has been chosen; your flight to the tour's commencement point has been booked. You have obtained your passport and are almost ready to go. The only thing left to do is often the most stressful: pack.
Considering dress codes, weather, and your various destinations can lead to overthinking and overpacking. Fortunately, we are here with the river cruise packing tips you need to lighten your mental load and your luggage. So get out your favorite easy-maneuvering suitcase, and lay out your packing cubes to keep everything organized. Follow along category by category to make sure you have everything you need without unnecessary extras to weigh you down.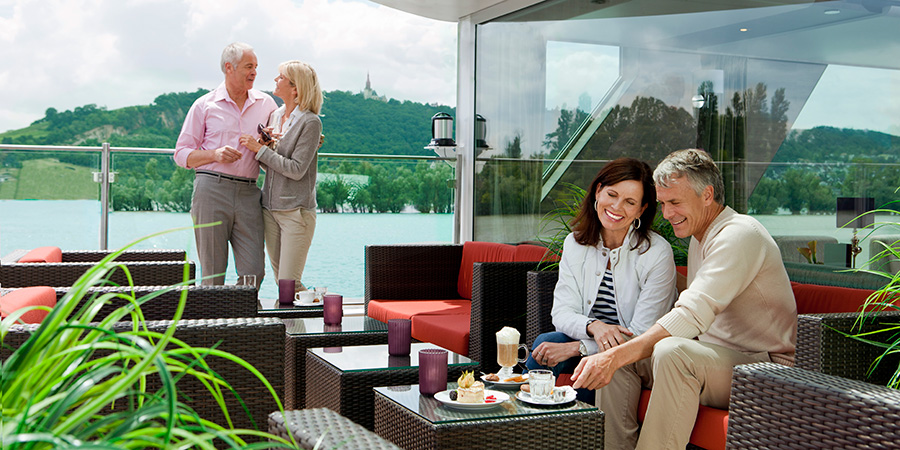 Cruise Clothing Packing Tips
Tip 1: Consider the season in which you are traveling
River cruises in Europe have a peak season between May and September, yet some travel further into fall, and others focus on the festive Christmas markets that take place during the holiday season. Cruise clothing appropriate for the cooler spring and fall temperatures may not fare well during the dog days of summer or mid-December. It is easy to stretch your wardrobe in any season by packing lightweight items that you can layer easily. Using this methodology, you could, technically, make a spring wardrobe work for winter or vice versa. Simply add or remove layers to reach your desired level of coziness.
If you are setting out during one of the warmer months, do not forget to pack sun deck attire, as it is one of the best places on the vessel to relax after a long morning of sightseeing. Think about the fabrics and pieces that make you feel most comfortable when lounging in the sun. Perhaps a linen dress or slacks or an all-cotton ensemble that is lightweight and breathable. Again, consider layering when choosing these pieces and think about how you can change them to work for multiple occasions. You want outfits that work for excursions and as dinner attire, in addition to being perfect for kicking back in a sun lounger with a good book.
Tip 2: Remember, river cruise ships do not have a strict dress code
Dinner is not a formal event, and during the day, ease and comfort are the names of the game. Pack casually for your journey, but smart casual. This means leave your football-watching sweatpants home and opt for jeans or khakis instead. Lightweight, quick-drying convertible travel pants are another great staple that can easily go from on-deck to shore excursion. A mixture of long-sleeved and short-sleeved shirts and sweaters can work in nearly any situation.
While most travelers do not dress up for dinner, many opt to change out of their daytime excursion clothes and into a casual dress or clean pants with a collared shirt. Your cruise may include a gala dinner near the end of the expedition, and you are welcome to dress up for this event - many do. Bring options, but keep your comfort in mind with each.
Tip 3: Look over your trip's itinerary
The beauty of the European river cruise is that shore excursions are included in every itinerary. Some days, the vessel may only dock in one port of call with a full day to explore, while other days may consist of multiple locations alongside the river. Guided walking tours, scenic train rides, and sightseeing at castles, religious sites, wineries, and beloved estates are just some of the ways travelers spend their time on shore - and these are just the included excursions.
You may also use your cruise ship's onboard bicycles to pedal along the river or through a town. If you have free time, you can choose to hike or explore places that pique your interest - pack for all these things. Again, layers are your best bet, especially since some popular indoor tourist attractions are kept fairly cool to accommodate large numbers of people. And speaking of popular tourist attractions, check if they have a dress code. For example, if your expedition includes a wine tasting at a vineyard or lunch at a historic structure, see if they have any requirements for dress.
Tip 4: Pick a neutral color scheme
Your favorite color may be hot pink, but river cruises in Europe are probably not the best place to showcase your affinity for all things bold and bright. There are several reasons for this. First and foremost, if you stick to neutrals, it is much easier to mix and match your pieces as needed to build outfits. A black shirt pairs easily with khaki, olive green, blue, white, gray, or black bottoms. The same goes for white and gray. If you choose colorful clothing, stick to darker or jewel-toned versions that are more of a hued neutral than a statement.
Another reason for subdued clothing: native Europeans tend to lean more toward dark or neutral pieces. When traveling to new countries and places you are not accustomed to, it is always best to blend in. The fact is, tourists are easy targets, but you do not have to be. Dress more like a local to keep from drawing unwanted attention.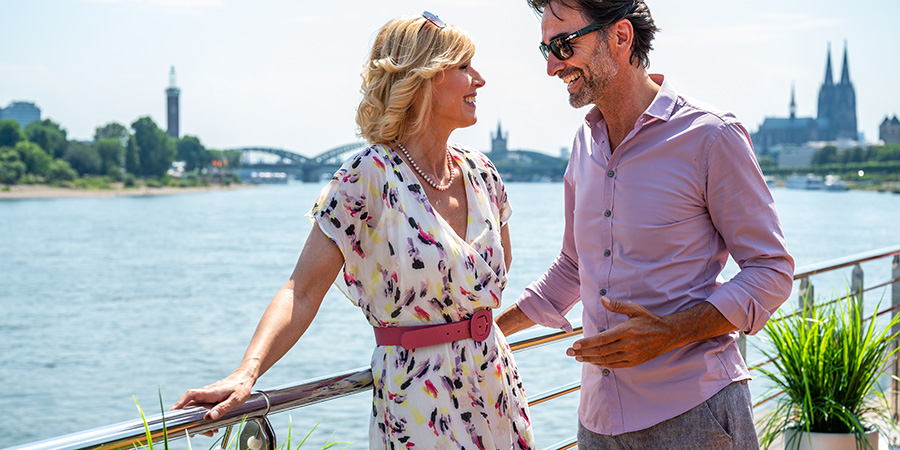 Tip 5: Pack less than what you need
Now, this probably seems counterintuitive, but do not be scared to pack fewer outfits than you need for the course of your vacation. If you are going on a seven-night trip, you may think you need as many as 14 outfits - daytime wear for lounging or sightseeing, and then clean clothes to change into for dinner. This makes for a lot of weight for your luggage and leaves much to store in your cabin. Cabins do offer some storage in a closet, but space is limited. Consider staple pieces that you can build around. Bring two or three pairs of pants or skirts - again, neutrals - that you can join with a handful of shirts to create different outfits. Adding a jacket or a sweater over the top changes the look once more. One of the best packing tips is to minimize.
Additionally, many river cruise ships offer laundry services onboard for a small additional fee. Utilizing this service allows even more flexibility in your suitcase since you can wash your clothes as needed. You may even be able to condense your outfits to a carry-on bag following these tips.
Tip 6: Do not forget accessories
The final tip for packing light is that changing your look with the right accessories is always easy. While your outfit should remain neutral, feel free to dress it up with fun earrings or a colorful scarf. Adding a different belt or a watch can liven up an outfit for men. While cabins typically have a safe for storing valuables, leave the good stuff home. Opt for cheaper pieces that you are okay with losing or misplacing.
Clothing Packing List
Undergarments for the appropriate number of days
Well-fitting socks
Several pairs of pants in varying neutral shades
Neutral-colored skirts (if applicable)
Casual dresses that can be dressed up or down (if applicable)
Thin long-sleeved shirts
Various short-sleeved shirts
Cardigans or sweaters that match your chosen shirts
A gala dinner outfit
Jewelry, decorative scarves, watches, belts, etc. for dressing up outfits
Footwear and Outerwear Packing Tips
Whether you are embarking on a Danube River cruise, a Rhine River cruise, or a river cruise elsewhere in Europe, it is just as important to plan your footwear and outerwear as carefully as your outfits. After all, these are the pieces that most aid your comfort when outside your cabin.
Tip 1: Pack a couple of pairs of shoes
With river cruises come a lot of walking. The beautiful cities that border Europe's waterways are brimming with history to uncover, and much of this history is only accessible via centuries-old cobbled streets. While gorgeous and essential to the overall essence of the locations, they can be hard on the feet. Pack one great pair of comfortable walking shoes. This pair should offer fantastic ankle support - again, uneven cobblestones - and have plenty of non-slip grip on the bottom. Ensure they fit properly with plenty of room in the toe box, so your feet do not feel cramped by the day's end. If tennis shoes are not your thing, well-made hiking sandals are a suitable alternative.
The other pair of shoes you bring should be geared toward comfort aboard your ship. They should be something you look forward to changing into at the end of the day and that you are comfortable walking around in while visiting the common rooms and decks. It is essential to ensure they are non-slip, as the decks can get slippery if there is rain.
None of the shoes you bring should be high-heeled. Between the walking and uneven terrain, high-heeled shoes are a logistical nightmare. Remember, comfort and ease. Comfort and ease.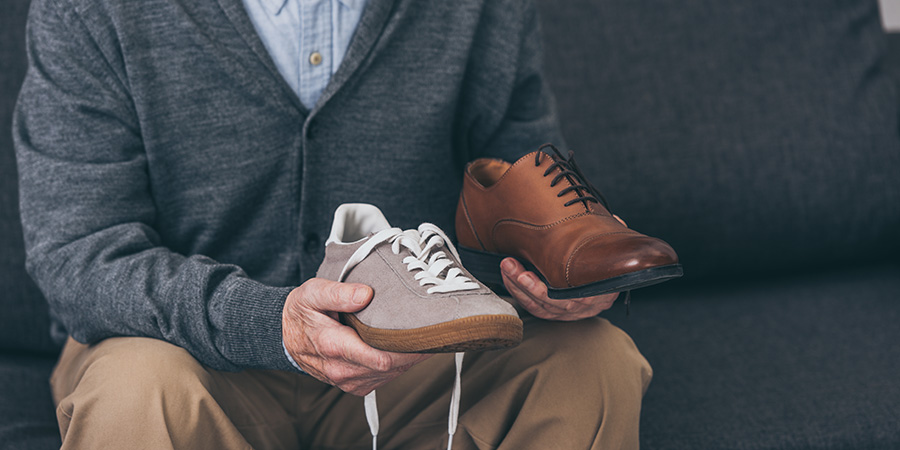 Tip 2: Always plan for the weather
Regardless of the season during which you are traveling, make sure you pack a lightweight jacket - waterproof is preferable. In the spring and fall, rain can pop up at any time. You do not want to get caught on a rainy summer day without one, either. Having a jacket is also helpful in cool museums or on motorcoaches with their AC blasting. A small packable umbrella is another valuable addition.
If you are traveling later in the fall or into winter, you may wish to consider a packable down jacket that provides an additional layer of insulation. These jackets offer the warmth of a thin coat without the bulk that comes with them and are perfect for shoving in your backpack if you do not need it. Other things to consider include gloves and scarves.
Tip 3: Bring a hat
Sunny day - wear a hat to protect your eyes. Cold weather - wear a hat to aid in keeping warm. Rainy outside - wear a hat to protect your hair and keep the rain out of your eyes. There is always a use for a hat, so make sure to add one or two to your travel bag.
Outerwear Packing List
One pair of walking shoes
One pair of comfort shoes
A seasonally appropriate hat
Waterproof rain jacket and any other rain gear you like
Packable down jacket if seasonally necessary
Sunglasses
Small portable umbrella
Additional Packing Tips
Once you have covered the basics, all of your clothes and shoes, it is time to add some useful extras to your river cruise packing list.
Tip 1: Check to see what amenities your ship offers
Most cruise ships, including luxury Amadeus vessels, have specific inclusions that come standard. Cabins come equipped with hair dryers in the private bathrooms, as well as toiletries like shampoo, shower gel, soap, and body lotion. Hair conditioner is also available at the concierge desk. Unless you are picky about your products, save space in your baggage by just packing the essentials that are not provided. Things like toothpaste, a toothbrush, hair styling products, makeup, and perfumes fall into this category. Save valuable counter space in your private bathroom by utilizing a hanging toiletry bag for these things.
Other toiletries to consider are any medications you take daily or that you may need throughout your journey, such as motion sickness medicine. Keep all pharmaceuticals in your carry-on bag until you have checked into your cabin.
Tip 2: Do not forget your electronics
When traveling in Europe, bringing a power adapter for your American electrics is crucial. All cabins include power outlets; however, the vast majority of them - if not all - are two-pin European outlets. The converters are easy to purchase online and very compact, so they will not take up too much space in your bag.
Since your cruise ship comes equipped with Wi-Fi Internet, feel free to bring along any electronics you need or desire for the comfort of home amid a winding European waterway. Things like iPads, laptop computers, and e-reading devices are all welcome. Remember, any time you pack an electronic, keep it in your carry-on bag. You do not want to get separated from them.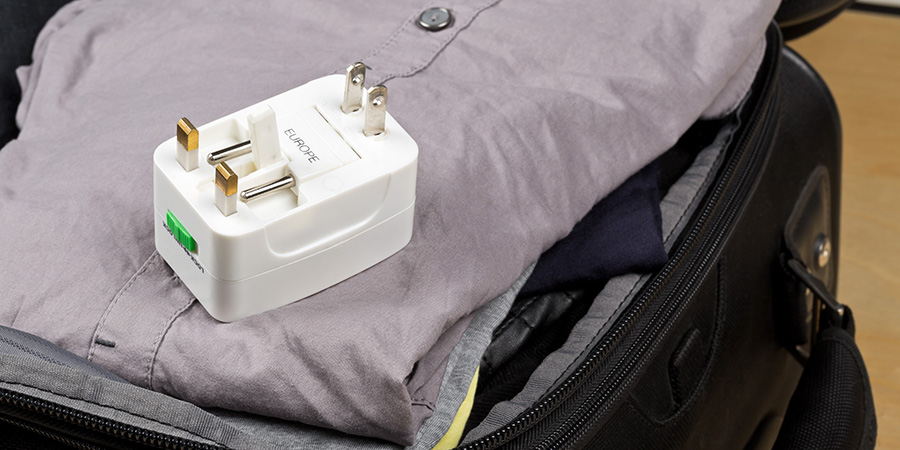 Tip 3: Bring along a small bag
Make sure you have everything you need with you when you step off the ship by bringing along a small bag. This could be a small crossbody bag that you cannot overpack with things you do not need or even a belt bag - also known as a fanny pack. A small collapsible backpack is another great option for shore excursions that do not weigh you down or draw too much attention.
Extras Packing List
Compact bag to use during shore excursions
A power adapter to convert between European and American outlets
Any chargers you may need
Cell phone, camera, iPad, e-reader, laptop computer, etc.
All daily medication
The medicine you may need throughout your journey
Personal toiletries - shower needs, hair styling products, toothbrush and paste, makeup, perfume, etc.
Whether you embark on a European river cruise for the first time or have many voyages under your belt, there is no need to fret about what to pack for your journey. Keep it simple, keep it compact, and enjoy the ride. You have earned it.