There are so many reasons to travel by rail rather than car or plane. Here are a few that stand out!
1. Sights Unseen
We've all heard the phrase "it's not about the destination, it's about the journey." This phrase, while generally true, underestimates the power of rail travel. Not only can you enjoy hidden gems along a beautiful and relaxing rail ride, but you also have the advantage of discovering secret travel destinations and sights unseen by road warriors and travelers peering through airplane windowpanes. Railways venture through lush forests, rolling meadows, open plains, and mountain passes that have been untouched by other modes of transportation. See what very few have seen and witness the wonder and beauty of an untouched landscape perfectly preserved and protected.
2. Eco-friendly
For the modern traveler, it can be challenging to find ways to respect the environment while still having a leisurely and enjoyable vacation. Train travel makes it easy to stay green, using 30 percent less energy per passenger mile than cars and 20 percent less than planes. You can minimize the daily wear and tear on your vehicle while also reducing gas consumption and the always-annoying traffic congestion on the roads. Rail travel is a responsible, sustainable, environmentally friendly way to travel and enjoy your vacation at the same time.
3. Time Travel
Train travel is an unknown treasure for many. Several generations have experienced the thrill and frustration of a long road trip with family or friends and the chaos of packed airports and security lines, but they haven't had the opportunity to experience the wonder and fulfillment of rail travel. The slower and more relaxing pace of train travel allows us to journey back in time; to a time when travel was less "go, go, go" and more "sit back and relax". From the vintage décor to the historical heritage of each unique train, rail experiences remind us of the beauty and excitement of a time nearly forgotten. For those of us that can remember when train travel was the primary mode of transportation for extended trips, we can be transported back there to feel the warmth of nostalgia and the comfort of happy memories that swirl in the depths of our minds. An experience unlike any modern alternative, rail travel should be experienced by all as a reminder of the past, present, and future.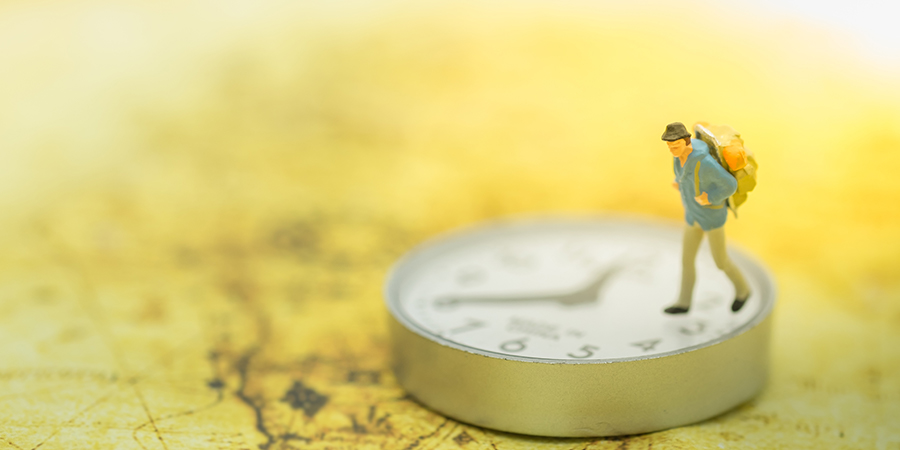 4. Destination Disconnect
Today, our time is consumed by technology. Whether we work on a computer all day, stare at social media on our phones, or binge-watch TV shows and movies, we're always connected. That connection can be an excellent tool to keep us in touch with loved ones and essential information, but it can also feel overwhelming and competitive at times. Traveling by rail allows you to unplug and disconnect from the expectations of the world; to sit back and enjoy the view without a buzz or ding to distract you. You'll find that there is so much to enjoy about the disconnection from technology: reading a good book, enjoying the company of those around you, appreciating the beauty and grace of the landscape in front of you, resting without interruption. While you'll always have access to emergency services and the ability to contact those you do want to stay in touch with, rail travel will help you disconnect and unwind on your trip.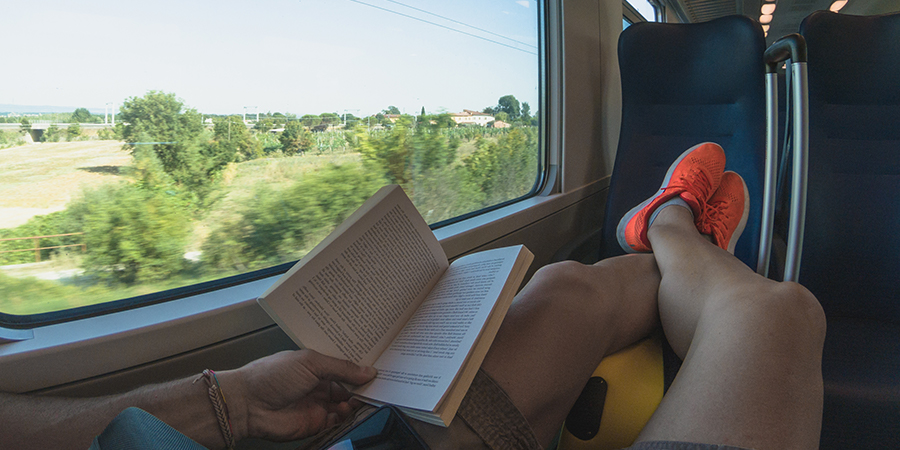 5. Roam & Relax
Convenience is key. Train travel makes it easy to enjoy your trip without the hassle of constant detours or the feeling of physical restriction. As you sit back and relax in your seat, you have the opportunity to stop and pause; to gaze at hidden beauties and enjoy the view without worrying about the speed limit, traffic jams, or when to stop for gas. If you want to stretch your legs, you can easily walk between train cars to grab a bite to eat in the dining car or wander throughout the passenger cars to find a new view. You're never stuck in one spot, and you have the option of spending time with others or retreating to your private quarters for some R&R. The variety available to you on a train is vast compared to a cramped car or airplane. You have room to roam and time to relax. What more could you want?