The world is filled with wondrous and exciting destinations that set the tone for exceptional group travel experiences. Wading through them to create a vacation your travelers remember fondly is a task that is not without its challenges. By selecting from Vacations By Rail's catalog of escorted rail tours around the globe, many factors you would typically have to consider are taken care of for you. Instead of linking transportation, arranging hotel accommodations, and finding suitable excursions, you can focus on the preferences of your travelers. Take this convenience a step further by following this guide, which breaks the process of choosing the perfect group tour experience by rail into five simple steps. It has never been easier to provide trips of a lifetime.
Step 1: Plan Ahead for Your Group's Adventure
There is a runway of sorts concerning planning small group tours. The further in advance you plan, the longer the runway. For domestic travel, planning approximately one year from the chosen departure date often provides the most significant benefits. International tour packages should be booked over a year in advance, including those that focus on single-country exploration and those that venture through several. After all, rail tours have limited availability to ensure each guest enjoys the amenities to the fullest extent.
Planning with an ample berth of time is just as beneficial for group travelers. Rail accommodation upgrade opportunities become fewer and more challenging to obtain as the journey nears. Giving your travelers time to consider their choices and plan accordingly puts them at an advantage and ensures they can make decisions while options are still obtainable.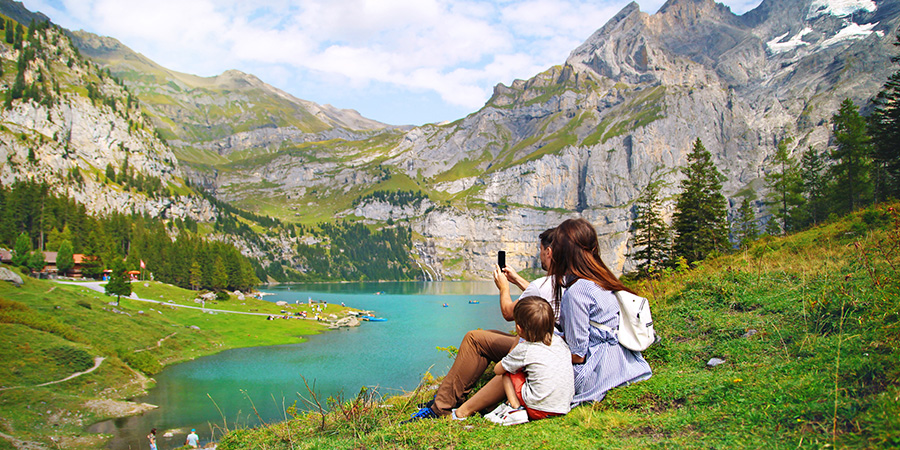 Step 2: Weigh the Pros and Cons of Destinations Around the World
Given the sheer range of incredible places group travel packages can reach, one of the most important steps while setting the groundwork for a trip is choosing a location. Travel planners can do this on their own by carefully reviewing the cities of past years' group tours in an effort to either avoid or select these and similar destinations based on traveler experiences. For example, consider planning an autumn adventure to the Colorado Rockies, where colorful forests abound, to avoid back-to-back New England fall foliage tours.
If your group has a specific month in mind for travel, look at locations that highlight the season's delights. Visiting Alaska in the winter poses chances of seeing the northern lights, whereas visiting the Swiss Alps in the summer allows travelers to see a lush and colorful side of one of the world's most dramatic mountain ranges. Choose a few locales with appealing attractions, breathtaking surroundings, or immense history, and present them to your travelers as a survey. Ask for their preferences regarding a tour location, the number of days they like to travel, and their vacation style. Do they prefer to travel from place to place frequently or stay in just a couple of hotels for the entirety of their tour, creating bases from which to explore the surrounding region?
After narrowing down your options based on traveler preference and previous itineraries, your group can begin pre-selling the destination(s) to bolster interest in the vacation. Each verbal commitment allows the planning process to continue without the distraction of flirting with other locales.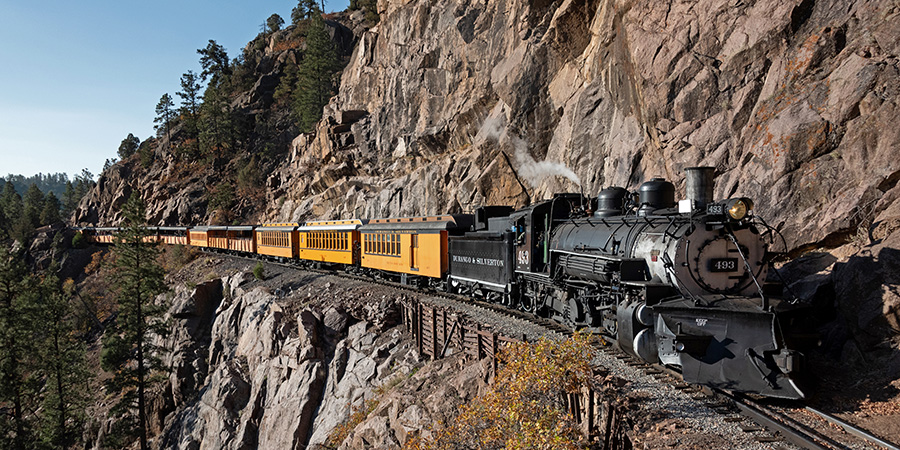 Step 3: Review the Inclusions of Group Tour Packages
While surveying the group, include questions that pertain to the inclusions they wish for during the group tour experience - wherever it should be. Pinpoint preferences about the number of train trips they hope to have and if they are partial to long-distance travel by train or heritage and scenic rail excursions. If they wish to cover long distances by train, are they okay with traveling overnight? Finally, since there are luxury train options in countries worldwide, including in the United States, Canada, and throughout Europe, think about whether these experiences fit your group's interest and budget.
Vacations By Rail's diverse itineraries feature a great variety of options, with plenty that are certain to coincide with the set goals. The Colorado Rail Experience is a fantastic option for those groups focused on experiencing a handful of short and scenic railway excursions mingled with motorcoach travel. For a more international rail-intensive experience, the Best of Switzerland By Rail highlights the best of the Swiss rail system with a mixture of short intercity jaunts and long scenic journeys through the Alps. Wrap your travelers in absolute luxury while in the heart of Canada when you choose the Canadian Rockies & Rocky Mountaineer escorted rail vacation for your next group tour.
Of course, if overnight train travel is the goal, plenty of packages indulge travelers in this classic experience. The Great Parks of the Southwest featuring the Grand Canyon showcases America's vibrant landscapes from Amtrak's Southwest Chief. Guests are on the train for nearly 30 hours as they travel from Chicago, IL, to Flagstaff, AZ. Your group may enjoy the passing scenery from the domed-glass Sightseer Lounge, enjoy meals in the Café or Dining Car, and lounge in their choice of onboard accommodations ranging from standard coach seating to small roomettes or bedroom suites.
The activity level your tour group desires is another essential consideration when looking at tour inclusions. Excursions range from guided tours of historical sites to walking tours of cities. Culinary experiences and thrilling outdoor adventures, such as jetboat rides, are other things that bring new locations to life. If your travelers crave a high-energy adventure, a tour like America's Treasures and Natural Wonders may be the perfect fit, with its in-depth sightseeing and on-the-go spirit.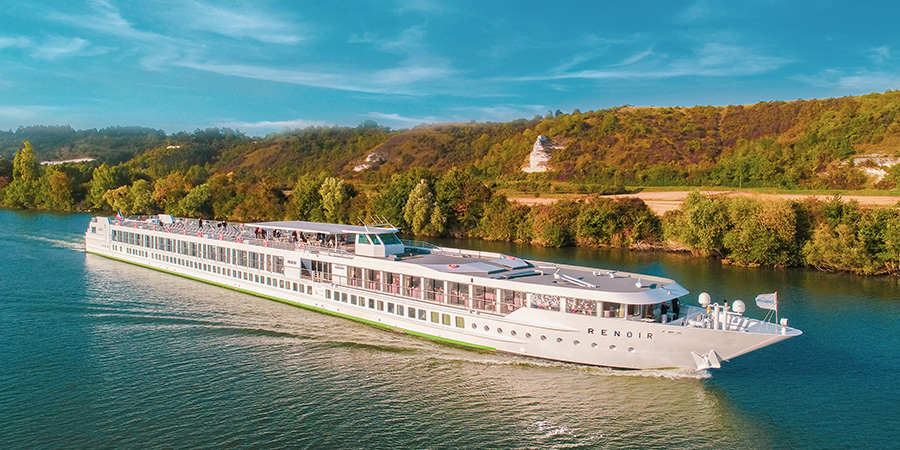 Step 4: Consider Escorted Tours With Extra Experiences
Travel planners looking at group tours for experienced travelers who crave a unique adventure should consider an escorted tour that pairs a rail journey with a river or ocean cruise. Rail and cruise trips are best suited to travelers with a more extended vacation period, as these fantastic journeys cover much ground during their courses. For example, the Glacier Express & Danube River Cruise first ventures through Switzerland and Austria's mountainous terrain before joining the blue Danube in Budapest, Hungary. From here, the journey weaves along the river's course to riverside locales in Slovakia, Austria, and Germany.
Other enticing extra experiences, such as northern light viewing or specific annual events, can also pair with a rail tour to create a group tour like no other. Look into events like the Iditarod festival in Alaska, which visitors can experience on the Ultimate Winter Wonderland: Iditarod & Northern Lights, or the Calgary Stampede that your trip-goers can visit during the Calgary Stampede, Canadian Rockies & Glacier tour. These events add tangible excitement to an already outstanding group vacation experience.
Step 5: Reap the Rewards of Well-planned Group Travel
Having searched Vacations By Rail's extensive group travel catalog, narrowing your search to fit the destination, length, and cost requirements, and matched rail tour inclusions with your travelers' preferences, you are certain to find an array of options perfectly suited for your group's next adventure. Since we take care of all the in-tour logistics, you instead have time to market the tour and share in the excitement as the group grows with each new reservation.
Our group department can assist you in selecting an escorted rail tour and offer support during its promotion. Well-planned group tour packages are an art; let us provide the supplies. Contact a Rail Specialist to get started on your travelers' next memory.