Traveling to Europe is a bucket list item for so many people. The rich culture, the world-renowned wine and gastronomy, and the history laid piece by piece over thousands of years are things the United States cannot replicate. Some of the most incredible cities throughout the continent are those alongside the water. After all, their positioning made them accessible long before cars and trains were around. Flying to one of these destinations and sightseeing is excellent; however, if you hope to dig a little deeper, there is a better way. These are the reasons why European river cruises are the perfect way to explore diverse countries and enchanting cities throughout Europe.
Before we dive in, you may wonder how river cruises differ from their ocean-traversing counterparts. The quick answer is that they occur on a much more intimate scale that lends itself to a personalized experience. Rather than catering to thousands of guests, a European river cruise is designed to provide a memorable journey to no more than 200 - and often, fewer than that. These ships are built to navigate Europe's winding waterways rather than the wide-open water and, as such, have fewer decks and a smaller profile. These factors pair well with idyllic rivers whose shores are rife with exciting places to uncover. Now that your interest is piqued, consider that: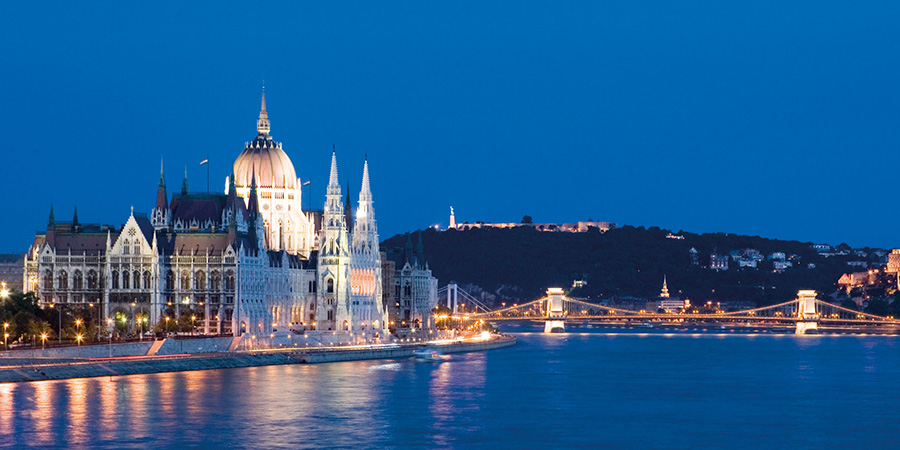 European River Cruises Drop You into the Heart of Beautiful Destinations
Due to their compact size, river cruise ships can dock in unconventional places that cannot accommodate large vessels. Often, this means a harbor, but sometimes, the river cruiser anchors along the shoreline and extends a walkway to land. Having the ability to do this opens up a world of possibilities and allows you to explore cities big and small - many times on foot. Follow in the footsteps of river merchants, traders, and travelers of the past as you meander from the docks to your port's center.
Arriving by a river cruise ship puts you within walking distance of countless intriguing sights. For example, while cruising the Danube River, your itinerary may include a port of call in Dürnstein, home to a gorgeous castle. This small town is wrapped in the ethereal beauty of the Wachau Valley and features rolling vineyards and fantastic examples of historic architecture.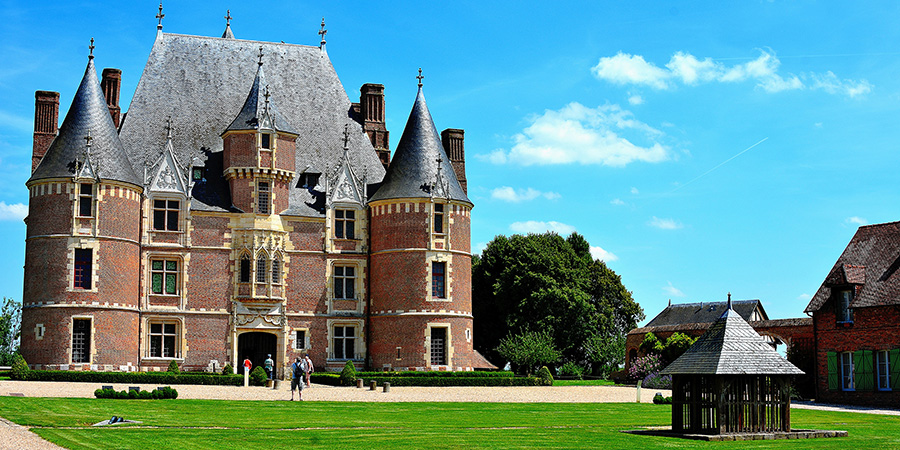 Most River Cruise Itineraries Feature Shore Excursions Daily
Cruise enthusiasts know that on the ocean, there are days you go without seeing land, another ship, or anything other than water in sight. That is a perk for travelers who quite literally want to get away from it all, but it can be tiresome for others. A European river cruise is never more than a stone's throw from the shoreline; therefore, fascinating destinations are always within reach.
River cruises are exceptionally destination driven, meaning you can expect a journey that stops at ports of call along the river nearly daily. Thoughtful shore excursions, like wine tastings, tours that explore the local cuisine, visits to beautifully preserved buildings, time in festive Christmas markets, and walking tours through historic cities, highlight the magic of each destination.
An important note: All shore excursions on Vacations By Rail's European river cruises are included in the price of your river cruise package. The tours include transportation and English-speaking guides, if they are necessary, as well as admission prices. This is unlike ocean cruises, whose off-ship experiences come at an additional cost. Of course, some river cruise expeditions have optional tours and upgraded experiences that you may choose to join, which may be at an additional cost.
Small Group Sizes Lead to More Insightful Touring
One of the reasons why river cruises are a great way to experience Europe is, again, the intimacy factor. Excursions for the masses are not tailored to offer in-depth information or lesser-known facts. These large-group tours are lovely and very informative, but they are also designed to keep guests moving so everyone has a turn to see the attraction.
Because each voyage includes a smaller number of travelers, fewer people join each shore excursion. While a group of 50 may only be able to tour a massive structure or a museum, a group of eight to ten is welcome at a small local farm for a cheese tasting or to walk through a city with a guide. You have a chance to ask questions and be heard, and if you are lucky enough, your tour leader may even highlight points of interest that intrigue you.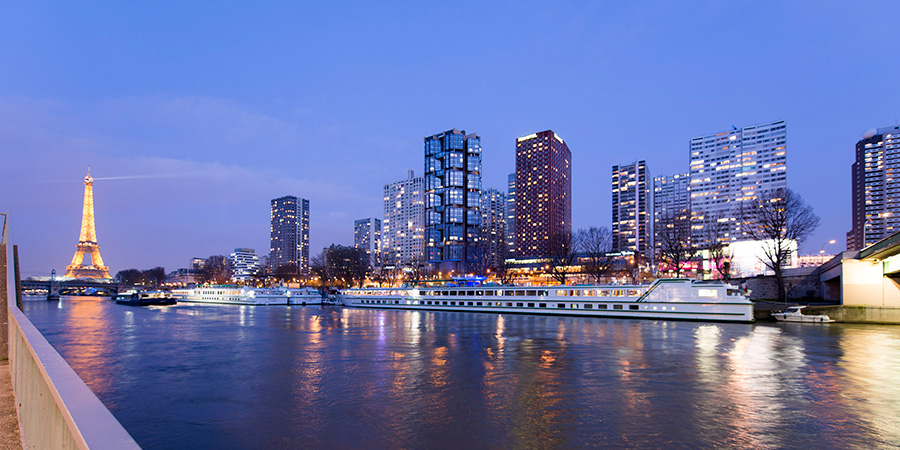 Europe's Rivers Venture Through Highly Scenic Regions
Joining a European river cruise means you can see the continent in a way that most people do not get to experience. Flying over countries is efficient, but it does not allow you to see the subtle changes as you move between regions or the more profound differences that offer distinction to cultures and periods. The beauty of taking a river cruise is that all of these things unfold before your eyes as your route progresses. Look upon cities whose influences lie centuries in the past and wine regions carved into the hills.
Some of the most scenic stretches of river cruise routes weave through places inaccessible by other forms of transportation. Take, for example, the Rhine Gorge. Travelers can see glimpses of its beauty while visiting the towns that line the river; however, cruising through the gorge is an experience unlike any other. Marvel at the sheer banks as they rise from the river and look at riverside castles constructed ages ago.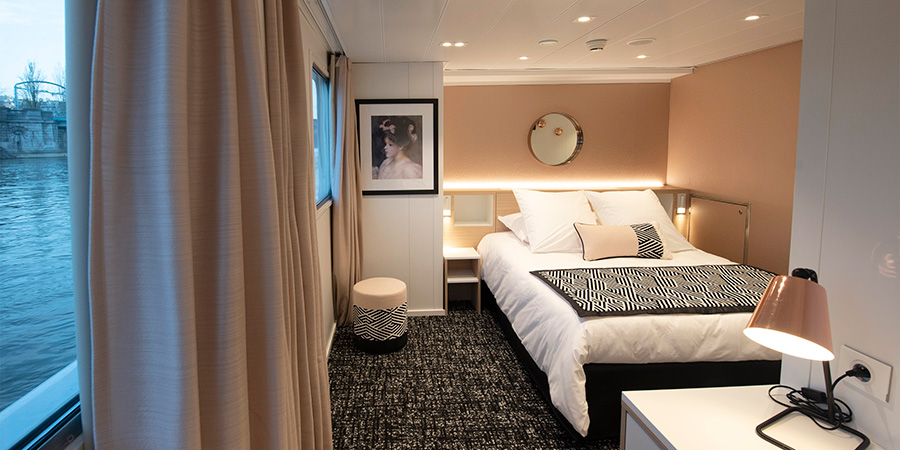 You Always Have a Central Home Base When on a River Cruise
Whether your river cruise follows a long and winding course through multiple countries, like those journeys that sail the blue Danube, or has a more pointed route through a single country, such as a cruise on the Douro River in Portugal, you always have one central base. Your ship offers luxurious rooms that come equipped with all the amenities of a four-star hotel. Spacious rooms with en suite bathrooms, sumptuous fabrics, and many of the comforts of home make your cabin a haven after a day of exploration.
There may be hotel stays before or after the cruising part of your itinerary; however, nearly every night you spend on the river is on the ship. Save yourself the hassle of transferring to and from airports and bask in the glory of not having to carry your baggage around daily.
The Vessels Offer the Perfect Platform to Make New Friends
The common areas on river cruising ships feature plenty of seating yet are carefully arranged to be conducive to conversation and camaraderie. Enjoy activities in the lounges, such as trivia and movie nights, that allow you to make new friends in an organic, casual way. But it is not just in these spaces that new friendships blossom. You may find yourself exploring among the same groups of people daily or recognizing faces as you check back in at the ship after a long day of adventure. In the dining room, many people sit in the same general areas for each meal, making it easy to chat.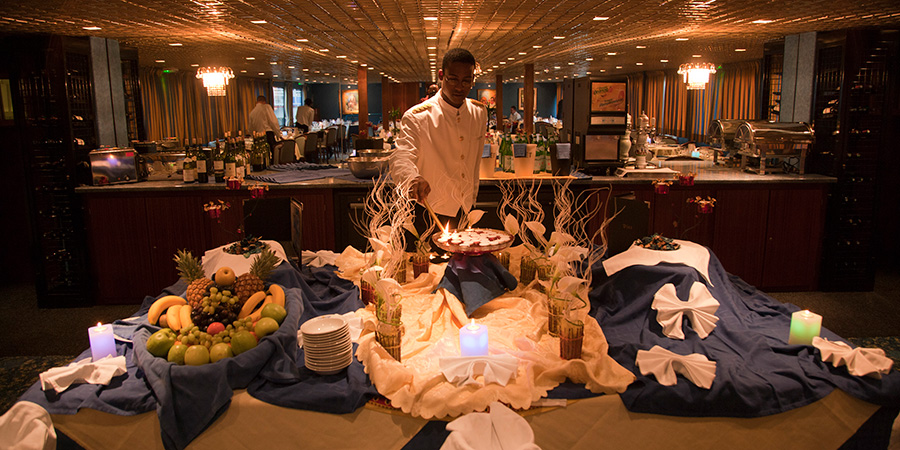 Luxury River Cruises are All Inclusive - For Real
Some travelers may fret because they view European river cruises as more expensive than ocean cruises; however, when a river cruise says it is all-inclusive, it truly means it is all-inclusive. From the moment you step onto the deck for the first time until your cruise concludes at your final destination, the thoughtful and attentive staff will meet every need you have. Wi-fi Internet, plush linens, and onboard enrichment activities are just the tip of the iceberg.
Savor beautifully prepared meals, beginning with breakfast each day and continuing through lunch and dinner. Desserts, snacks, and little nibbles to whet your palate appear throughout the day, so you will never go hungry. The chefs lovingly create the menus to reflect the region you are sailing in, though there are flavors and options for everyone. Furthermore, soft drinks, water, coffee, and tea are served throughout the day, and wine and beer complement dinner. Unless you want to, you seldom have to seek out a restaurant in your port of call.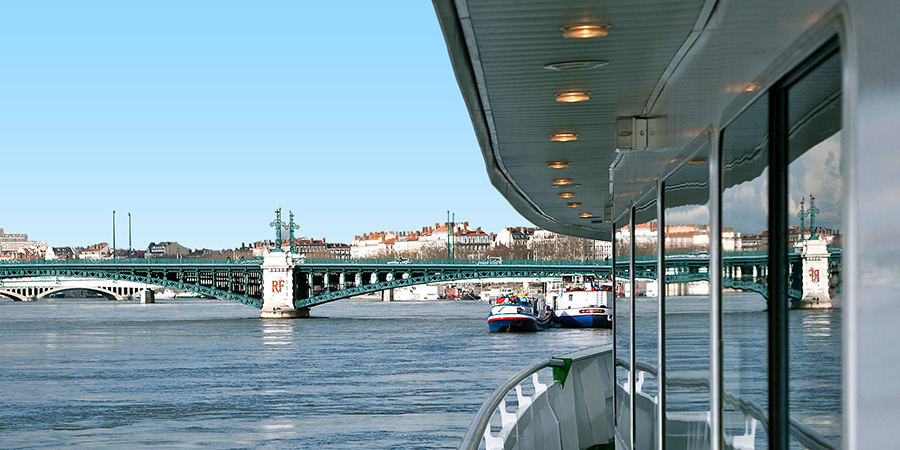 Active Adults and Leisurely Travelers Alike Enjoy the Pace on Europe's Rivers
Whether you are cruising the Moselle River, the Rhone, the Seine, or somewhere entirely different, you can enjoy Europe at your own pace. We mentioned above that river cruises make stops daily, and there are plenty of shore excursions to keep you moving, but you are not obliged to join everything. If you want to get off the ship and explore, there are options for that. If you need a rest day or want to do your own thing, that is perfectly acceptable, too.
On board, the environment is cozy and relaxing, but there is plenty to do. Lounge on the sun deck with a good book, or join your fellow travelers in the lounge for a presentation. Watch the passing scenery as your next destination approaches, or head to the onboard gym for a workout. Spend your time in the way that pleases you.
River cruises explore some of the most picturesque landscapes in Europe, from mountains and foothills to colorful ancient cities and rolling wine country. Their adventures and opportunities are vast, but so are the quiet, peaceful moments that allow you to soak in the wonders of traveling somewhere new. See where Europe's breathtaking rivers can take you by contacting Vacations By Rail today.