Is there any better feeling than that of leaving for vacation? The anticipation of what is to come and the joy of discovering something new; these feelings begin before you leave your home and only grow as you venture through the airport or train station and head toward your destination. After all, you have carefully selected the travel package that sets your sense of adventure ablaze. Joining a rail trip from Vacations By Rail - whether escorted or independent - means you get to feel these things without worrying about details like hotel accommodations or travel logistics. Everything is taken care of, and all you have to do is sit back and relax. That, in itself, is a luxury; however, if you hope to take your trip to the next level and transform it into a first-class adventure, consider these vacation upgrades.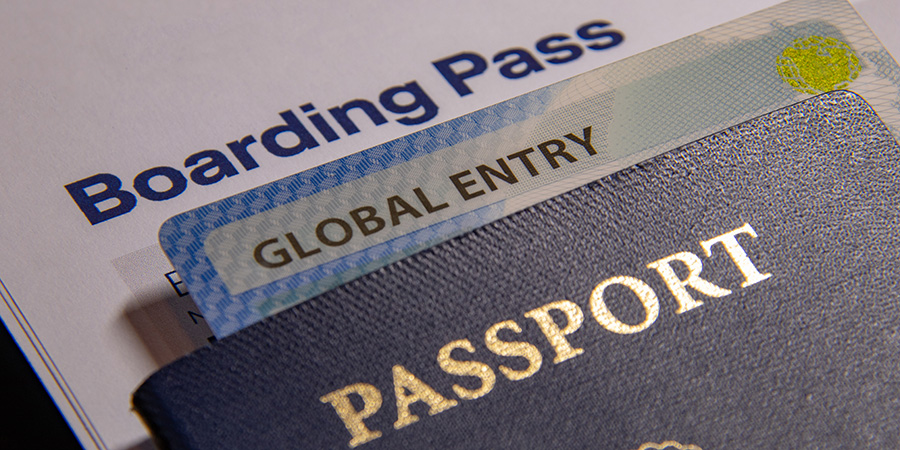 Upgrades Before You Travel for Smooth Sailing at Nearly Any Airport:
Global Entry
TSA Precheck
Airport security is of the utmost importance, but the long lines and overworked attendants can put a damper on your travels. Remember to remove your shoes and belt, keep your liquids separated, and remember all details on your customs forms! Luckily, by signing up for TSA Precheck or Global Entry, you have a five-year pass to bypass the craziness. While this is not a vacation upgrade in the truest sense of the words, breezing through the airport's most stressful areas is a luxury of the highest worth.
Both services require online applications, screening processes including background checks and fingerprinting, in-person interviews, and government approval. If you only plan to travel domestically within the United States, the $85 TSA Precheck is your ticket to much shorter lines and a quick and easy once-over. In most cases, you do not even have to remove your large electronics from your bag.
Global Entry costs slightly more at $100, yet it allows you to skip the long customs lines when traveling outside the country, use kiosk services rather than filling out the small forms, and enjoy a much shorter wait overall. Global Entry also includes TSA Precheck in its fee, and most major airports utilize the services. Never miss your connection again.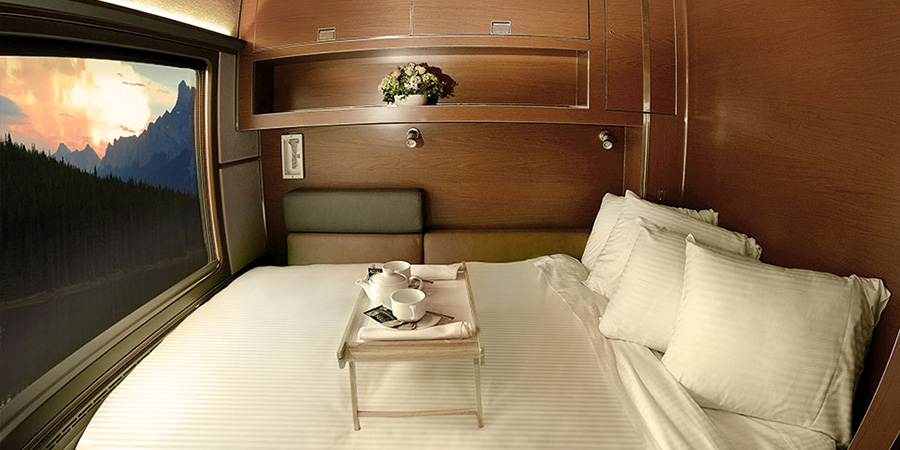 First-Class Vacation Upgrades During Your Travels
While venturing from your hometown to your vacation destination, elevate your travel experience every step of the way. Some of these things cost nothing or are included in your ticket price.
Make use of lounges
The exclusive airport lounges and train station lounges offer a quiet reprieve from the hustle and bustle. Complimentary snacks and non-alcoholic drinks, Wi-Fi, and relaxing surroundings set the tone for an upscale adventure. These lounges are only available to some, adding to the luxurious nature.
Travelers with first-class tickets can utilize their airline's lounges ahead of their flight. Many train lines also offer this fantastic amenity, including Amtrak, which has a lounge for Rewards members and First Class and Sleeper Class passengers. At VIA Rail Stations in Canada, Prestige Class guests are welcome to relax in comfort in the lounges ahead of their journey. Even if your ticket does not qualify you to indulge in these amenities, day passes are often available for purchase.
Utilize Amtrak Red Cap Service at major stations
Free to every traveler at major Amtrak stations (including Chicago, Seattle, Boston, and Los Angeles, where many Vacations By Rail trips depart or arrive), Red Cap Service is a little-known service with true upgrade appeal. Simply look for a staff member in a red cap and jacket, and they will assist you with your luggage while traveling through the Amtrak station. Furthermore, Red Cap Service allows you to board the train and settle in earlier than other passengers. Tipping, while not required, is encouraged.
Upgrade your train accommodations
Traveling by train is thrilling, romantic, and recalls the ambiance of yesteryear. Coach or standard fare tickets offer a glimpse of this, but upgrading your service class is the quickest way to add a flair of luxury to your trip. Talk to a Rail Specialist at the time of booking or ahead of your departure to see what upgrades are available on your journey.
Select private car transfers when possible
Throughout your rail vacation, transfers are necessary to take you to and from train stations or hotels. Many of our independent packages include shared transfers, but other options exist. Enjoy the ride with just the company of your party and a local driver by instead selecting private transfers for your journey. This small change gives you the freedom to leave on your schedule rather than the group's and provides more control over your travel environment. Private car transfers may be a worthwhile upgrade if you need a few moments of peace and quiet or want a more personalized introduction to your new city.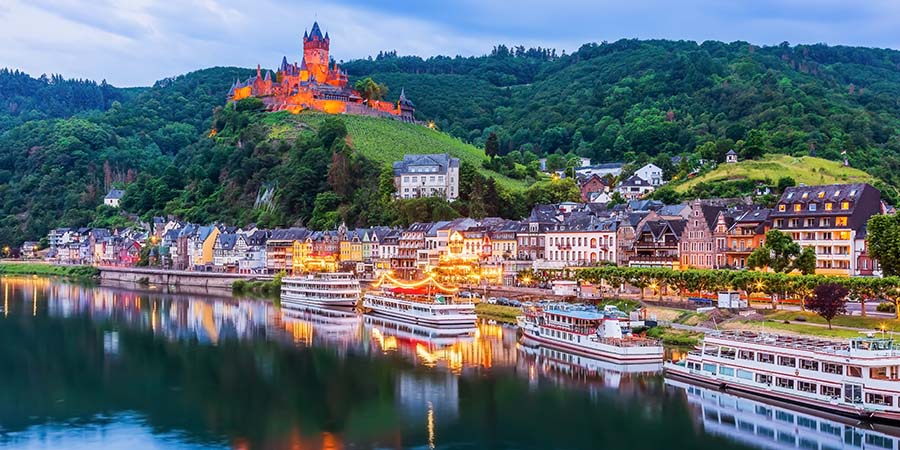 Fantastic Upgrades Worth Considering While In Your Destination
On our thoughtfully composed independent train vacations and memorable escorted adventures, everything you need for a fantastic trip is set out in front of you. Comfort comes standard on our itineraries, but should you often crave a bit of luxury, upgrade options are available to complement your journey.
Upgrade your hotel stays to deluxe accommodations
Select independent itineraries come with the option to upgrade from standard three-star hotels to deluxe accommodations in four- or even five-star inns. In addition to surrounding yourself with more elegant decor and higher-end amenities, the upscale hotels may offer historical significance or be in a location that provides incredible views.
If deluxe hotels are not in the budget, ask your hotel about upgrades
Upon check-in at your hotel, do not be shy about asking the front desk attendant if there are any rooms with a view available. Especially in destinations that see a lot of tourism due to their natural beauty, this will not be an unusual request. Upgrading to a better view may come at a small cost or be complimentary.
Also, consider inquiring about early check-in or late check-out. Many hotels charge a small fee for this luxury, but depending on how much you want to see and do, it can absolutely be worth the cost. Checking in early is convenient, so you do not have to haul your luggage around the city while sightseeing. Alternatively, if you need to freshen up after a long day of travel, it is nice to do so in your hotel rather than a public restroom. In the morning, having a few extra hours to sleep, eat breakfast, and pack at leisure can make all the difference in how you feel during your travels.
Add excursions that interest you or upgrade to private tours
One of the best vacation upgrades you can make is how you sightsee. Independent tour packages are constructed with ample leisure time to allow you to get out and explore however you see fit. If this differs from your style, additional excursions are often available and can be arranged before departure. Sightseeing through picturesque towns, visiting ancient sites, wine tastings, or culinary tours are just a sampling of the optional excursions you can join.
Select vacations also offer the flexibility to upgrade planned group excursions to private experiences. For example, instead of a city tour on a motorcoach surrounded by fellow travelers, you may venture through the cities in a private car with a driver. This small change in plans offers maximum impact, as it allows you to customize your experience and create a personalized vacation.
Consider adding a cruise if visiting a waterside locale
Europe is brimming with beautiful riverside cities, and America's Pacific Northwest is just a stone's throw from Alaska's Inside Passage. What do these two locations have in common? Cruises. An upgrade you may not have considered, cruises are a spectacular addition to your itinerary if you are already visiting a common port of call.
Vacations By Rail has a number of European river cruise packages and Alaskan cruises from which to choose. Your agent can combine these expeditions with existing land tours to create unique itineraries that accomplish all your travel goals.
Add a pre- or post-trip extension
If your journey begins or concludes in a city you wish to explore further, think about adding an extension before or after your itinerary. Enjoy extra time to lose yourself in cities where time seemingly stands still or to sample the wine and cuisine of culinary epicenters. Outdoor lovers may crave a few days to hike scenic trails, ski, or snowboard in famous resort areas. Speak with a Rail Specialist to learn your options.
Make your holiday the vacation of a lifetime by upgrading your experience each step of the way. If you have any questions about how to do so, we are here to help. Contact Vacations By Rail today for help fine-tuning your next adventure.