Each year, millions of travelers venture to the Emerald Isle to experience its natural wonders first-hand, but along the way, something magical happens. They become swept up in the colorful culture, enraptured the depth of the history as they explore remnants of the stone age, castles used by Celtic royalty and stunning cities. Follow in the footsteps of so many others and let the luck of the Irish lead the way. Whether you have nine days, ten days or 13 days, these Ireland itineraries are the perfect way to experience the country's most popular attractions and scenic destinations.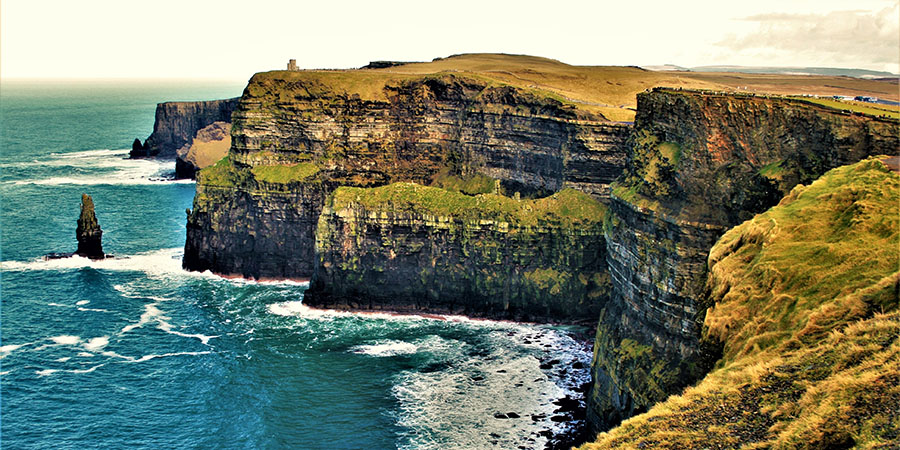 The Enchanting Emerald Isle: 9-Day Itinerary
Experience Ireland from coast to coast on this comprehensive itinerary that explores cities like Dublin, Cork, Killarney, Connemara and Galway and showcases some of the refined elements of Irish culture, including whiskey and crystal. Between cities, the magic of the Emerald Isle is revealed as you discover storied natural sites and castles as old as time.
The expedition begins in Dublin and quickly moves south to Cork aboard Irish Railways, where the coming days are filled with adventure. We'll sip Irish whiskey at the historic Jameson Distillery, kiss the Blarney Stone at 15th-century Blarney Castle, be entranced at a traditional Celtic Steps Show and marvel at breathtaking scenery touring the Ring of Kerry and Killarney National Park.
Continuing up the west coast, we visit the UNESCO World Heritage Cliffs of Moher and find ourselves lost in the otherworldly beauty of the rock formations and deep blue sea. Our final stop on this side of the country, Connemara, is one of the best places to visit in Northern Ireland for a high dose of Irish culture in one quaint location.
Cross the island once more by train to arrive back in Dublin, but your journey is not over yet. Visit Trinity College's intricate library to look upon the ancient Book of Kells, listen to stories as you walk around Kilmainham Gaol and toast to an adventure well spent with friends that will last a lifetime at the 200-year-old Merry Ploughboys Pub.
Featured Itinerary:
The Enchanting Emerald Isle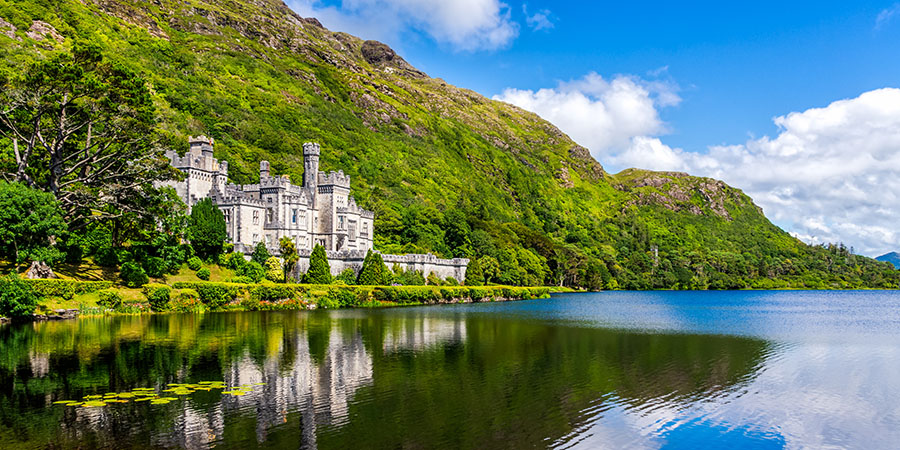 Titanic Trail & Wild Atlantic Way: 10-Day Itinerary
Take a deep dive into the country's rich history and bountiful nature on this spectacular vacation that keeps you guessing as you explore destinations from Cobh in Southern Ireland to Belfast in the north and out to the Aran Islands.
The adventure begins in Dublin, journeying aboard Irish Railways to Cork and nearby Blarney, home to the iconic castle and its legendary stone. Next, in Cobh, visit a beautiful cathedral, learn about the famed tragedy of the Titanic and explore Ireland's harrowed past. Continue to Killarney, where Irish culture bubbles to the surface. Spend entire days touring the Ring of Kerry, Limerick's city, castles and idyllic landscapes, including the Cliffs of Moher, and sailing to the Aran Islands. Finishing up our time on the Atlantic, enjoy time in Connemara, Galway and Clifden - each offering lovely views and enthralling pasts.
The Dublin to Galway train takes us back to Dublin for a day to tour the city's most notable sites, and then we set out for one last destination: Belfast. We jump head-first into our surroundings with a tour of Giant's Causeway and the scenic Antrim Coast, home to villages with incredible viewpoints. Wrap up your time in the north with a deep dive into the history of the Titanic and a city tour of Dublin. From go, this high-momentum tour is nothing short of fascinating.
Featured Itinerary:
The Titanic Trail & Wild Atlantic Way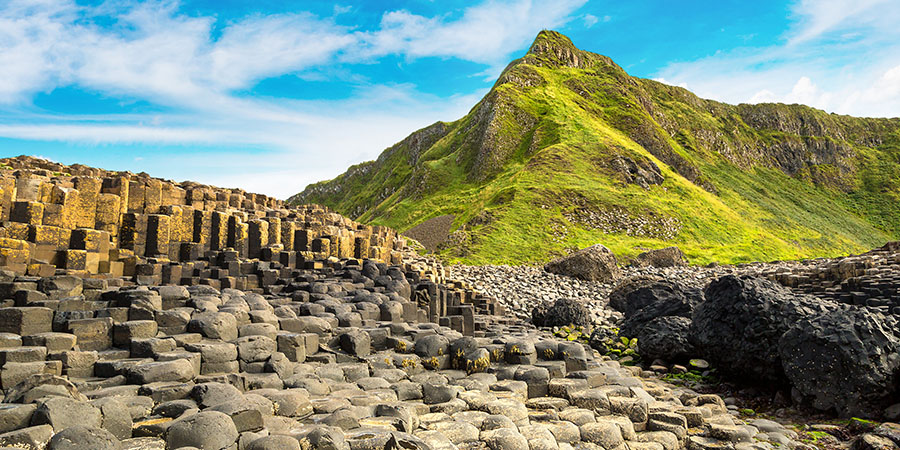 The Best of Scotland and Ireland: 13-Day Itinerary
Immerse yourself in age-old tales and impeccable vistas on this fantastic tour that explores each country's greatest attractions and finer details, ranging from immense natural sites to ancient castles and historic distilleries.
The tour begins in Edinburgh and first takes us to Inverness to visit the Glen Ord Distillery and journey aboard the renowned Kyle Line to Kyle of Lochalsh, where we visit Eilean Donan Castle and cruise across Loch Ness. We sample several other railways in Scotland, including the world-famous Jacobite Steam Train and the West Highland Line, soaking in glorious views of the Scottish Highlands en route to Glasgow. Our time in Scotland concludes as we ferry from Cairnryan to Belfast in Northern Ireland, and such begins our time on the Emerald Isle.
Our tour of Ireland first explores Belfast's history, then heads out to the coast to Giant's Causeway, one of the country's most impressive sites. We continue south, admiring famous castles, such as Hillsborough and Blarney, as we make our way around the island. Between castle visits, soak in the local culture on your own terms and through memorable experiences, like a Celtic Steps show, a scenic motorcoach tour of the Ring of Kerry and an excursion to the dramatic Cliffs of Moher. We cut across the lush interior to Dublin aboard Irish Railways, where a meal at the Merry Ploughboy's pub and a toast with a proper pint of Guinness is the ideal conclusion to this memorable journey.
Featured Itinerary:
The Best of Scotland and Ireland
Regardless of how long you have to enjoy the country, Vacations By Rail's Ireland tours are thoughtfully designed to include excellent hotel accommodations, transportation throughout the tour and an array of excursions to pique your interests. Best of all, these elements are combined into one well-priced vacation package. May you find what you're seeking wherever you roam on your next trip to Ireland.