The Glacier Express is widely regarded as the most famous scenic train in the Swiss Alps, and for great reason. Not only is the 8-hour journey simply breathtaking, but the services and offerings of each class on the train have been perfected throughout the years. The rail line decided to outdo itself in 2019, though, with the introduction of Excellence Class.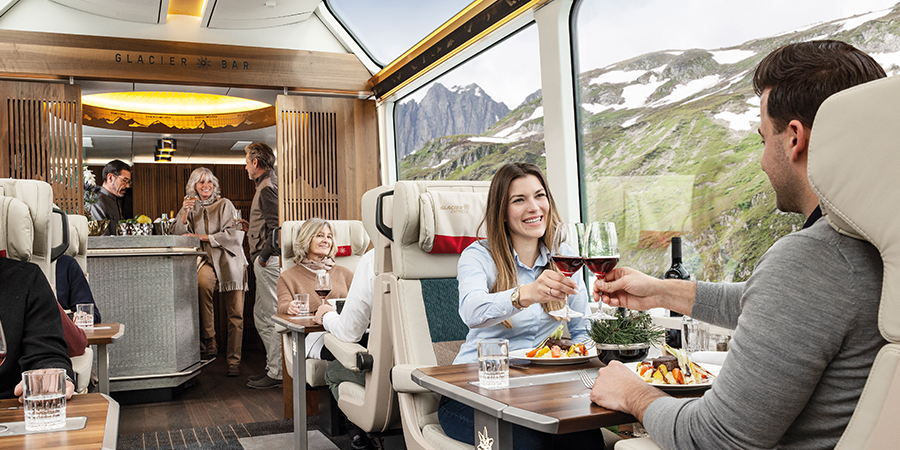 Excellence Class on the Glacier Express is an exclusive railway experience available to passengers traveling the full route from Zermatt to St. Moritz. Start your journey at the Excellence Class welcome desk, which offers personal check-in on the platform. Stepping aboard the train, you are guaranteed a window seat, as there is a single row of 10 comfortable lounge seats on each side of the custom-built rail coaches. Feel free to stretch out your legs and make use of the table between you and your travel partner; there is ample space. Admire the picturesque scenes of Switzerland from your panoramic window as the train passes over 291 bridges and through 91 tunnels on the 8-hour journey.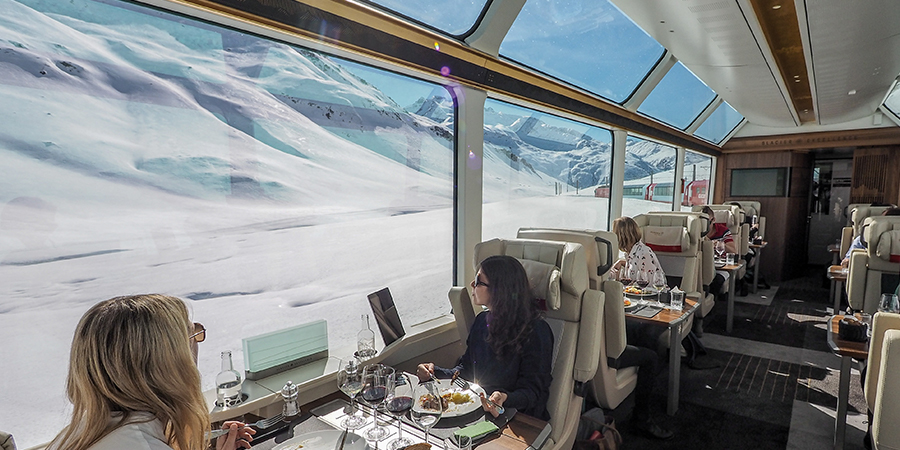 All of your needs are cared for by your personal concierge for the entirety of the trip, and the bartenders of the Glacier Bar are happy to serve up the perfect aperitif to whet your appetite for the day's culinary delights. Dining in Excellence Class is an experience unto itself - an all-day story of the region told through thoughtfully presented dishes. Complimentary coffee, juice, champagne and brioche are available in the morning. Mid-day brings a five-course dining affair that begins with an amuse-bouche and an aperitif and continues with delectable, regionally inspired dishes, all of which are expertly paired with wine. Coffee and chocolate finish the afternoon meal with the promise of tea time and goodies in the afternoon. Snacks, soft drinks and juices are available all throughout the journey.