Did you know that crossing the US-Canadian Border can be as easy as boarding an Amtrak train? Indeed! Vacations By Rail offers a variety of itineraries that include time in both the United States and Canada. Best of all, you can choose from vacations on the East and West Coasts before taking a train to Canada to continue your explorations. These trips may feature points of interest, such as Niagara Falls; offer tours of incredible cities; follow scenic pathways through the mountains; or present a seasonal twist on a beloved route. So pack your bags, grab your passport and join us for a memorable dual-country adventure.
Visit New York and Niagara Falls
Travel Amtrak to Canada from NYC on this thrilling roundtrip journey from New York City to Niagara Falls. Soak in the forested scenes of Upstate New York as Amtrak's Maple Leaf weaves through the mountains en route to Ontario. At Niagara Falls, enjoy two full days to experience the awe that comes with visiting one of the world's natural wonders with your Niagara Falls Adventure Pass in hand. Take a ride aboard the Hornblower, set out on a Behind the Falls tour or visit the White Water Walk. You can also explore the surrounding towns and attractions during your time in Canada. The tour concludes as the Maple Leaf returns you to Penn Station in the heart of New York City.
Travel from New York City to Montreal
Another roundtrip rail tour from New York City, this journey features four days of adventure as you take an Amtrak train from NYC to Montreal. Guests utilize the Adirondack for this trip, traveling through the lush Hudson River Valley and the beautiful Adirondack Mountains before cascading along the shores of Lake Champlain and crossing the St. Lawrence River. A guided tour introduces you to Montreal's unique culture on your first day in the city, then the next, you are free to explore at your own pace. Old Montreal has a distinct French ambiance with its narrow streets and lively waterfront. Departing on Amtrak in Montreal, we again board the Adirondack for a scenic daylight journey back to the Big Apple.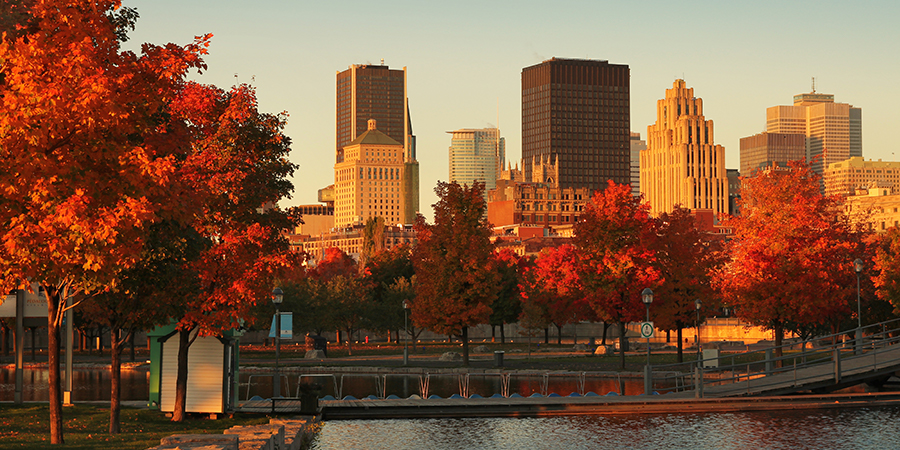 Ride Along the West Coast
Fantastic views of mountains, the Pacific Ocean and beautiful cities lie ahead when you travel to Portland, Seattle and Vancouver by train. This journey through the Pacific Northwest begins in Portland, where you have ample time to get acquainted with the city on your terms. A brief guided city tour furthers your experience here. Amtrak's Cascades takes you north to another fantastic city, Seattle, where the beauty of nature and endless activities collide. Your time here is highlighted by a Hop-on Hop-off tour, which explores the urban side of the city, and an excursion into the countryside, which presents mountains, waterfalls and a verdant wine region. Rejoin Amtrak's Cascades for the Seattle to Vancouver train. There is so much to see in Vancouver, a portion of which is presented on our guided tour upon arrival. Your time in Vancouver is complete with a visit to the waterside destination of Victoria and colorful Butchart Gardens before the tour comes to a close.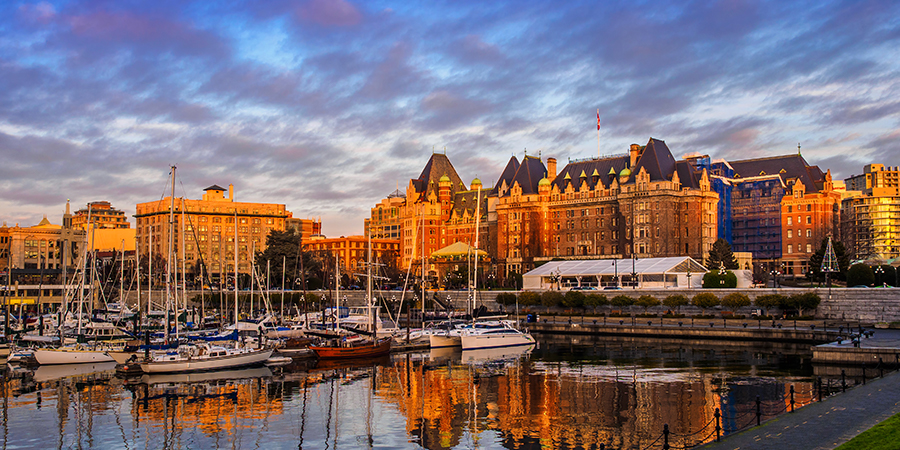 Celebrate the Season in Seattle and Vancouver
A visit to the Pacific Northwest at Christmas Time is nothing short of fantastic, and this 7-day expedition presents two iconic cities - Seattle and Vancouver - in all their festive glory. Begin in Seattle with three days to take in the festive atmosphere. A guided tour highlights various districts throughout the Emerald City and offers a glimpse at the iconic Space Needle. Of course, Seattle is also known for its immense natural beauty, and you are treated to a look at Snoqualmie Falls and wine country. A wine tasting at the oldest winery in Washington is also on the itinerary ahead of your transfer to Vancouver aboard Amtrak's Cascade. Vancouver is beautiful during the holidays, and on arrival in the city, you will have ample time to soak in the atmosphere. Do not miss the decorations and twinkling lights of Stanley Park. Outside of your leisure time here, this trip also includes a Winter Wonderland Adventure at the Capilano Suspension Bridge and a day trip to Victoria, which is decked out in holiday cheer, from the gardens to the harbor. What an amazing way to spend the holidays!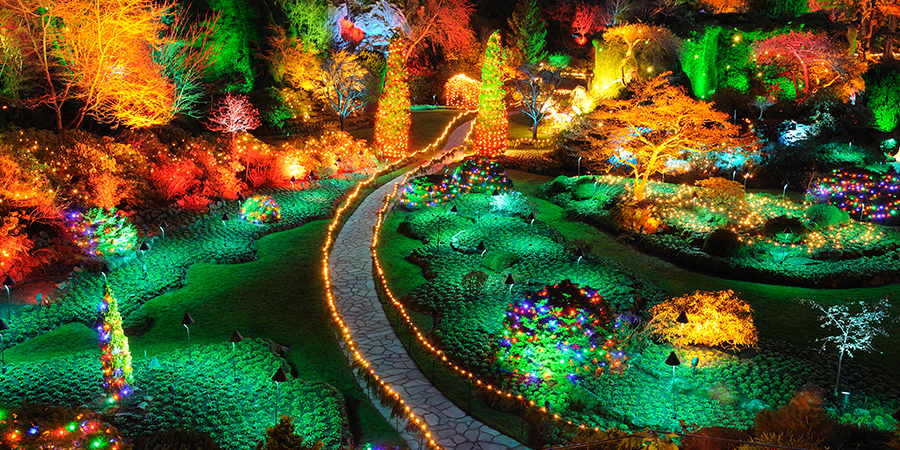 Gentle reminder: Keep in mind that for any trip that combines time in the United States and Canada, traveling by Amtrak or a Canadian railway, U.S. citizens need a passport and copies of required travel documents to cross the border.
Let Vacations By Rail open the door to these unforgettable adventures through North America - expeditions that present rich culture, deep history and awe-inspiring landscapes - with any one of these itineraries.