Southern California may be all glitz and glam, but Northern California is a world all its own. Beginning just on the other side of the bay in San Francisco, the state takes on a calmer, more natural atmosphere. Instead of cosmopolitan destinations, travelers can look forward to charming locales and immense natural beauty. Here are the top 5 memorable experiences you can look forward to on a Northern California rail tour.
1. Sightseeing in San Francisco
It is no secret that San Francisco is one of the most eclectic cities in the world, with its free-spirited energy and grandiose Victorian architecture. Chock-full of history, culture, and beauty, this destination is the ideal gateway to Northern California. On your rail tour, experience all the best sites with a guided sightseeing tour of the city, which includes stops at Golden Gate Park and the Golden Gate Bridge, Chinatown and the Civic Center, just to name a few. Of course, in your free time, you have the option to explore San Francisco at your own pace. Wander through Fisherman's Wharf and Ghirardelli Square, ride a cable car through the hilly streets, tour Alcatraz, pop into the local boutiques or seek out the famous "Painted Ladies." Your options in San Francisco are limitless.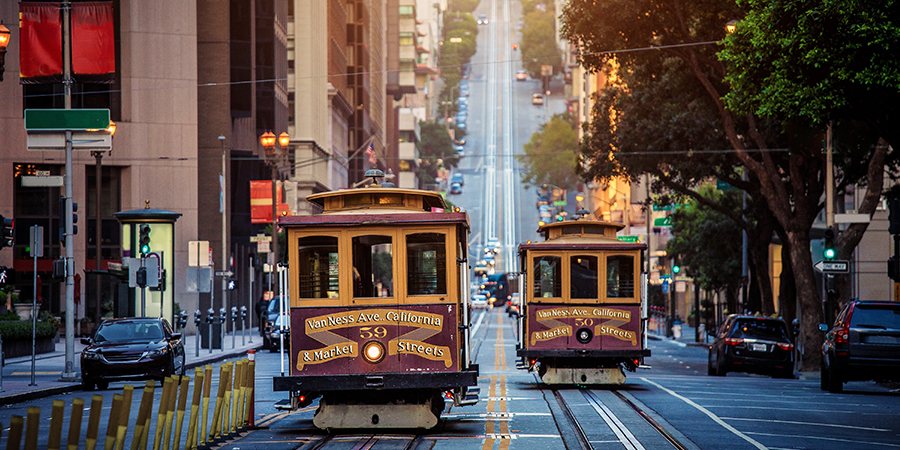 2. Looking up - and up - at the Giant Redwoods
As your rail tour moves out of the city and into the Santa Cruz Mountains, some of the world's most iconic trees come into view, the giant redwoods. Truly a sight to behold, these ancient behemoths can reach well over 300 feet tall! You have the opportunity to take in all their majesty from the historic rails of Roaring Camp Railroads. This railway offers scenic tours through redwood groves aboard 19th-century narrow-gauge steam trains. Traveling over trestles and climbing steep grades, this train hints at the logging past of this region of California while also displaying the nature's grandeur.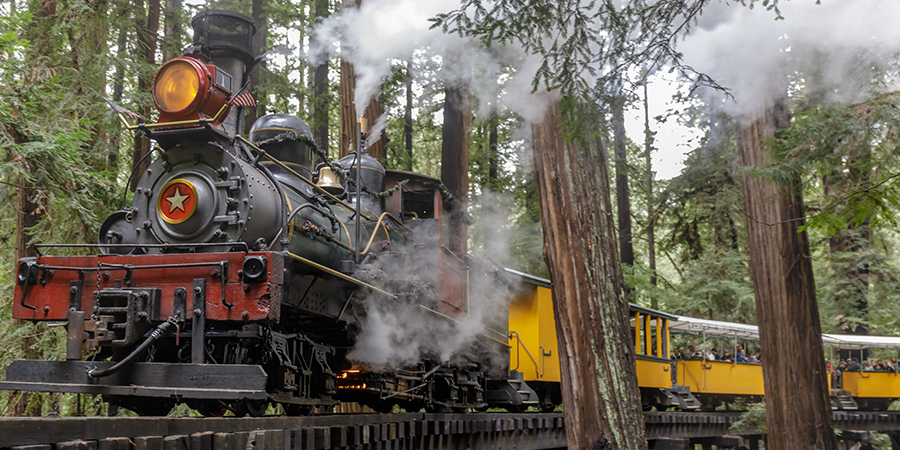 3. Finding Tranquility in Yosemite National Park
Yosemite National Park is a treasure of North America, with its beautiful waterfalls, giant Sequoia trees, and rugged mountainous landscapes. The park is located in the heart of the Sierra Nevada mountains and offers some of the most memorable landscapes of the trip. Enjoy views of granite domes and plunging canyons, as well as vast meadows and wide-open skies. Perhaps the best way to experience the changing scenery is aboard the open-air Valley Tram, which highlights some of the most amazing sites of the Yosemite Valley. The tour is enhanced by expert commentary and potential wildlife sightings.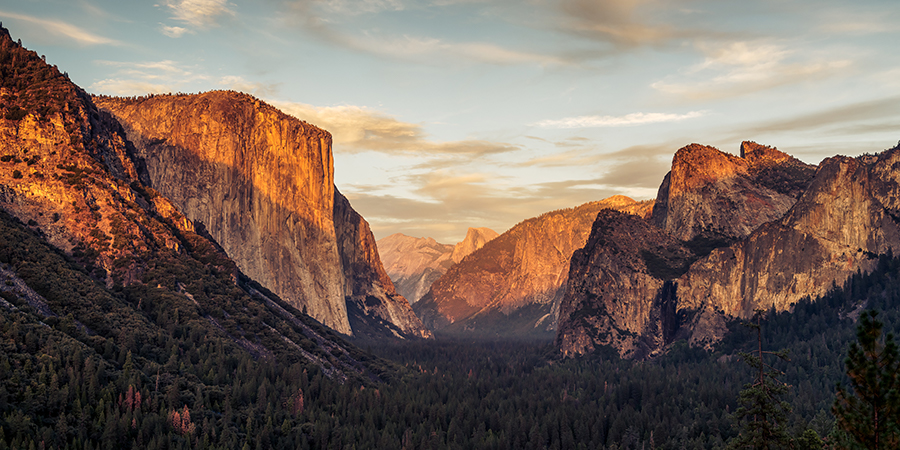 4. Immersing Yourself in Gold Country
The Gold Rush of the 1880s is an infamous part of California's history and an essential element to be explored on your Northern California vacation. Jamestown, the first place where gold was discovered in Tuolumne County, is a wonderful place to do just that. This city is designated as a California Historical Landmark and offers a great dose of history, with its authentic shops and inns. Experience it all at Railtown 1897 State Historic Park. Here, ride aboard historic steam trains, see locomotives featured in Hollywood films and tour a working Roundhouse. There is an authentic Depot Store onsite, as well. There has never been a better way to take a look at the state's railway, gold, and film histories. Upon leaving the park, you also have the opportunity to pan for gold at a nearby winery!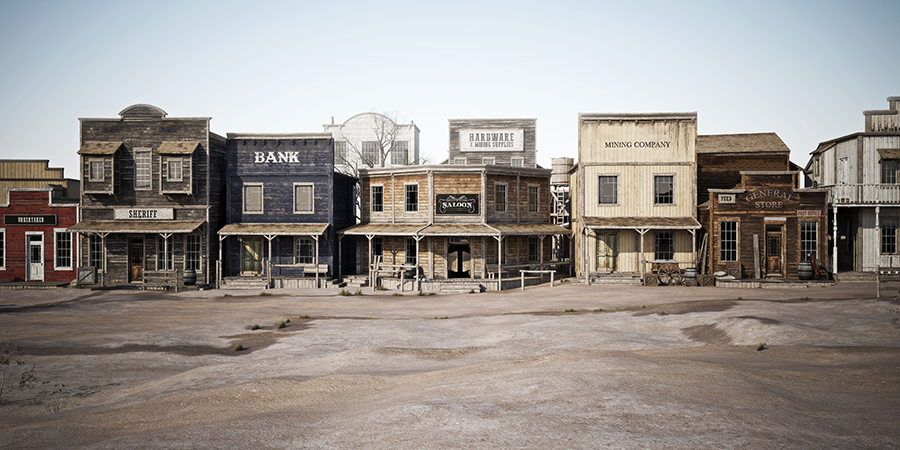 5. Tasting Your Way Through Wine Country
Is any trip to California complete without a trip to wine country? We think not. Time in Sonoma ushers in scenery that is nearly as delicious as the wine. In your free time, explore the local wine shops, visit the tasting rooms, meander through Sonoma's boutiques or get your fill of award-winning cuisine. Of course, Napa is a must, as well, and the Napa Valley Wine Train is perhaps the best way to experience the beauty and flavors of the region. While following a 36-mile route through the lush hills of wine country, enjoy a chef-prepared meal that has been expertly paired with local varietals of wine.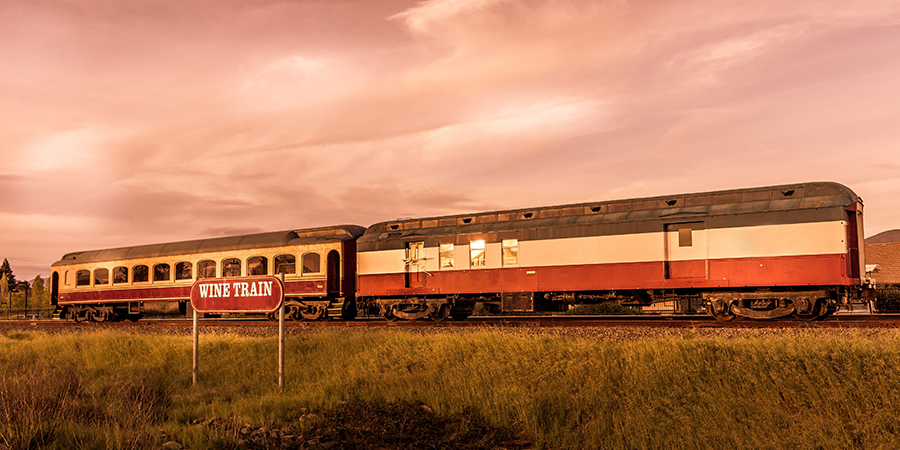 A land of possibilities, California is brimming with opportunities for adventure. Let Vacations By Rail guide you on one of our tours through Northern California, such as the new California's Redwoods, Rails, and Wineries vacation. This week-long tour begins and ends in San Francisco and offers stops in Yosemite National Park, Jamestown, and Sonoma along the way. Guests delight in unforgettable experiences, such as rides on historic railways and sightseeing through some of Northern California's most beloved parks, and make memories to last a lifetime. For more information, or to book your next rail tour, contact a rail specialist.