Celebrate the harvest season this year outside of the realm of New England. While this region's rocky coastlines and lush forests make for some of the best fall vacations for leaf peepers, the world is filled with incredible locales that benefit from the changing weather. Cooler temperatures, brilliant foliage displays, and the smaller crowds of the shoulder season bring these places to life in the best possible way and set the tone for unforgettable adventures. This fall, set your sights on the hidden gems of the autumn world, and explore these fantastic fall destinations: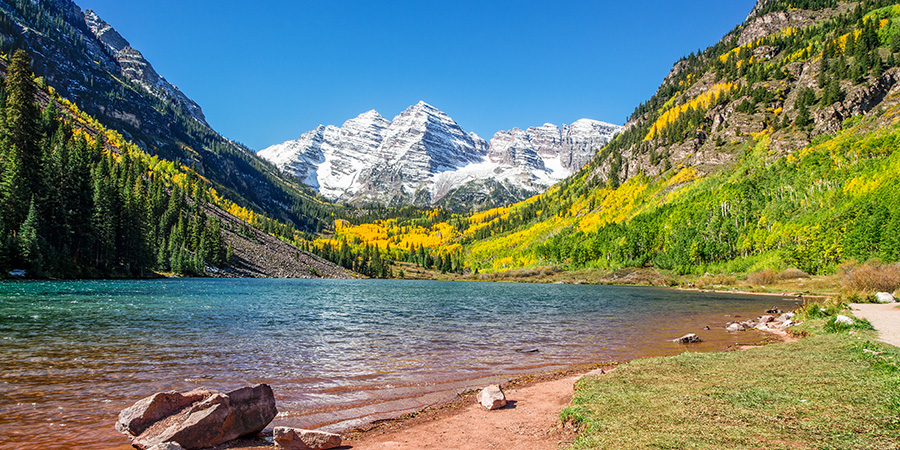 Colorado
Imagine Rocky Mountain scenery painted golden by Aspen trees and old mountain towns surrounded by hues of rust and crimson: Welcome to autumn in Colorado. This state bursts to life with the changing seasons, with deciduous trees showcasing their full glory. Watch it unfold from the state's myriad hiking trails or scenic railways, whose routes are made all the more impressive by autumn. Whether you hope you dive into the state's mining past without the summer's heat or are here for the impeccable natural scenes, these tours can take you to Colorado this fall: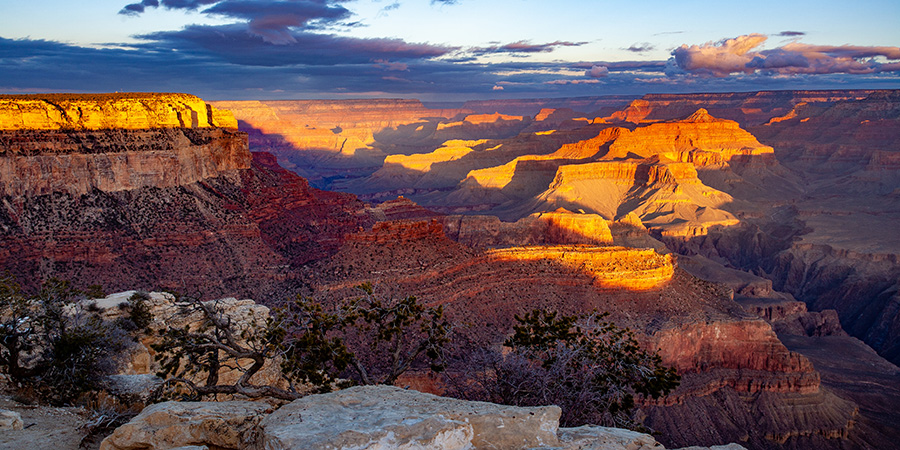 America's Southwest
When it comes to fall vacation destinations, few places compare to America's Southwest - but maybe not for traditional autumn travel reasons. Sweltering summers and winter's daily temperature shifts can make exploring safely difficult. Autumn's cooler temperatures solve this problem and create a perfect environment for setting out into the state parks, national parks, immense canyons, and vast deserts that are hallmarks of the Southwest. Weave through the unique landscapes by train and experience hidden pockets of immaculate fall foliage, or hike to places whose colorful terrain combines with the warm hues to fall, making it easy to see why this is the best time to visit. Allow us to take you there with the following: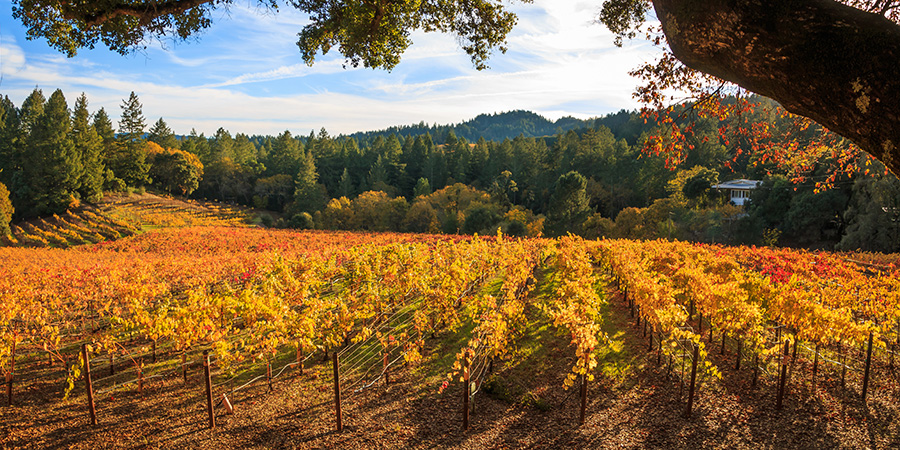 California
Nothing quite compares to summer in California, but fall is like the chef's kiss. Because the state is so diverse - from its sunny southern coast to the rolling winelands and lush sugar pine forests of northern California - the autumn season is truly spectacular. The culture-filled cities are framed with visions of the blue Pacific and red, orange, and gold trees as you explore places like San Francisco, Santa Monica, and Santa Barbara. Traveling up the coast on Amtrak's Coast Starlight, an exhibition of colorful landscapes and sunny skies makes for picturesque vistas. Fall is also harvest season in California's wine country, and sipping wine while shrouded in autumn's embrace is an experience you will cherish. Come see why California is one of the top fall destinations with these tours: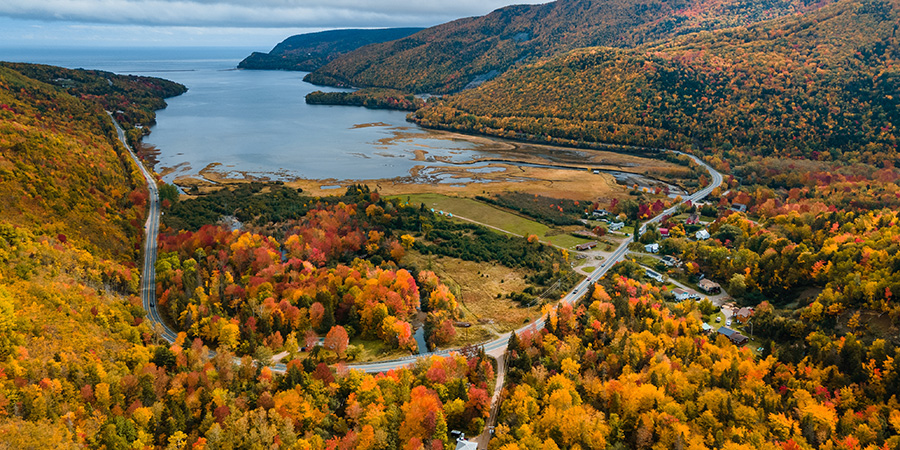 Eastern Canada
Autumn in Eastern Canada is simply magical. Its diverse cities are surrounded by groves of birch, sugar maple, birch, and beech trees, which burst into hues ranging from ochre to plum at this time of year. Places like Quebec City, Nova Scotia, and Prince Edward Island are incredibly atmospheric in their own right and are only enhanced by fall's wonders. See why it is the perfect time to visit while soaking in the scenery from places like Cape Breton Island and its iconic Cabot Trail scenic byway. Taking your adventure to Prince Edward Island means enjoying one of North America's longest stretches of fall foliage. Whether in nature or charming seaside towns, Prince Edward Island - and Eastern Canada as a whole - is a joy to discover when the temperatures are mild, and autumn is at its peak. Breathtaking seasonal vistas beckon when you join: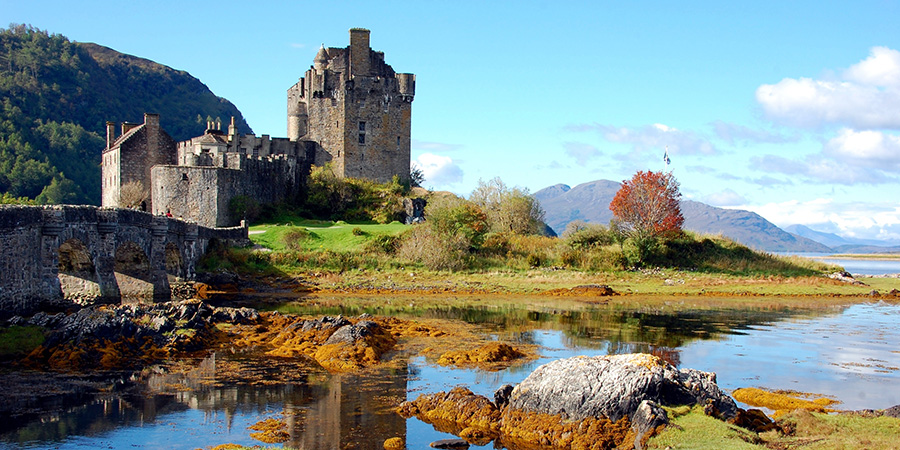 Scotland
September, October, and November are the perfect time to visit Scotland. This small country brims with grand adventures, and as the crowds clear for the autumn, you are treated to a front-row seat to them all. Step aboard some of the world's most scenic trains to explore the Highlands while autumnal hues highlight them, or visit ancient castles without the crowds that typically accompany summer activities. Cruise iconic on lochs, including Loch Ness, and to the surrounding isles with fall's finale peacocking along the shores. While not a traditional pick for the best fall vacations, you will soon see why autumn in Scotland is a time so many people treasure. This tour will open your eyes to its offerings: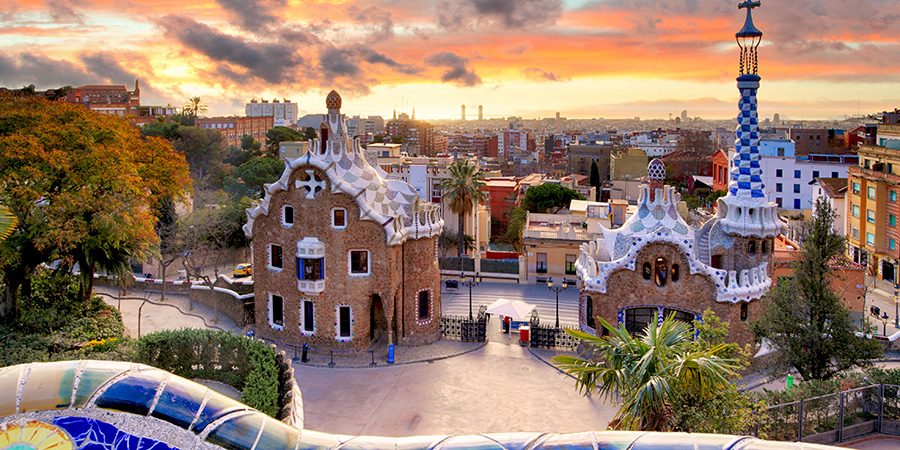 Spain
The Iberian Peninsula and beautiful Spain are known for their Mediterranean climate and sunny skies, and these elements extend into the fall to set an excellent backdrop for autumnal excursions. Because most tourists consider Spain for its summer offerings, the masses clear in September and October, leaving you to enjoy long days of uncrowded sightseeing in vibrant cities in the perfect weather. Enjoy activities like attending grape harvest festivals and wandering through vineyards whose vines have burst into fiery colors. Mushrooms and chestnuts are coming into their prime at this time of year and are reflected in regional cuisine. See hints of the changing season while exploring what makes Spain one of the best fall destinations on this trip: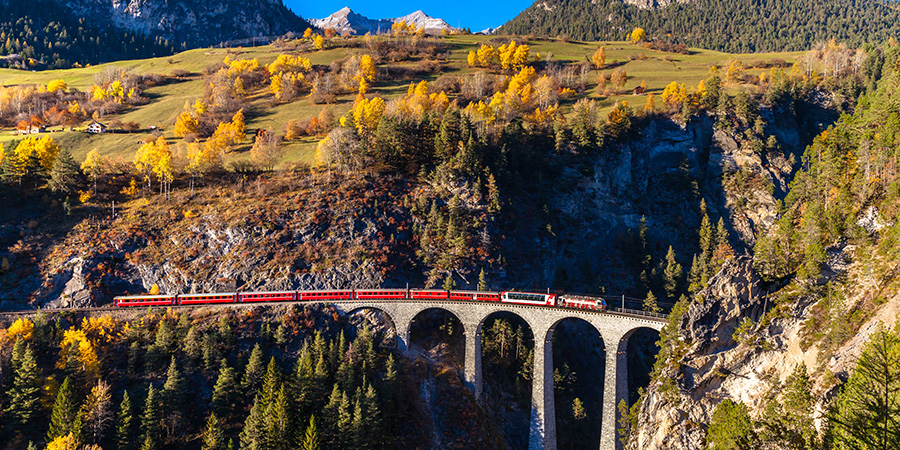 Switzerland
Thick, colorful forests blanket the Swiss Alps' dramatic foothills and warmly embrace lakeshores during autumn in Switzerland. People flock to the country during the summer for its colorful meadows and scenic railways and during the winter for awe-inspiring alpine scenes, but fall has its own appeal. Temperatures rarely dip below the 50s or rise above the 70s, making exploring hiking trails and meandering through mountain towns truly idyllic. The ancient city streets are clear of tourists to allow for more accessible sightseeing and better photo opportunities. Additionally, riding the scenic rail lines, including the world-renowned Glacier Express, showcase the contrasts autumn brings to this perennially picturesque landscape. Make Switzerland your fall vacation destination this year by booking:
When it comes to autumn travel, inspiration is everywhere. There is still time to book your fall vacation this year, and these tours are the perfect place to start. For more information or to discover other destinations that benefit from the changing of the seasons, contact a Rail Specialist.