Following a route that takes travelers from the heart of the Canadian Rockies in Jasper to the beautiful port town of Prince Rupert is VIA Rail's Jasper-Prince Rupert Train, formerly known as the Skeena Train. The train journey takes two full days to complete, passing over nearly 1,200 kilometers of the Canadian wilderness along the way. With views of centuries-old mining towns, canyons, mountains, lakes, rivers, bridges, tunnels and more, the trip is full of sights to see. Grab your carry-on, your camera, and some snacks - it is going to be a great ride. But first, discover these five facts so you can make the most of your trip:
1. There Are Two Seating Classes
When you travel on VIA Rail's Jasper-Prince Rupert Train, there are two seating class options to choose from, Economy and Touring. Passengers enjoy comfortable seating and views from large windows in both, yet the other offerings differ slightly.
Economy - The standard seating option on this passenger train, Economy Class travelers enjoy their own plush seat in one of the Economy Cars. Each car is equipped with shared restrooms and offers easy access to the train's Trolley Car. During non-peak months - October through May - Economy passengers also have access to the second-level Parc Car, which is a sightseeing lounge with swivel chairs, windows that curve up the car onto the roof and panoramic views.
Touring - Offered from June to September only, Touring Class offers premier seating in the Panorama Dome Car. The spacious seats in this car provide a great deal of leg room when upright and recline if you want to snooze for a bit. All meals are served at your seat and are included in the price of your ticket. For a change of scenery, passengers of this class also enjoy unlimited access to the domed Parc Car.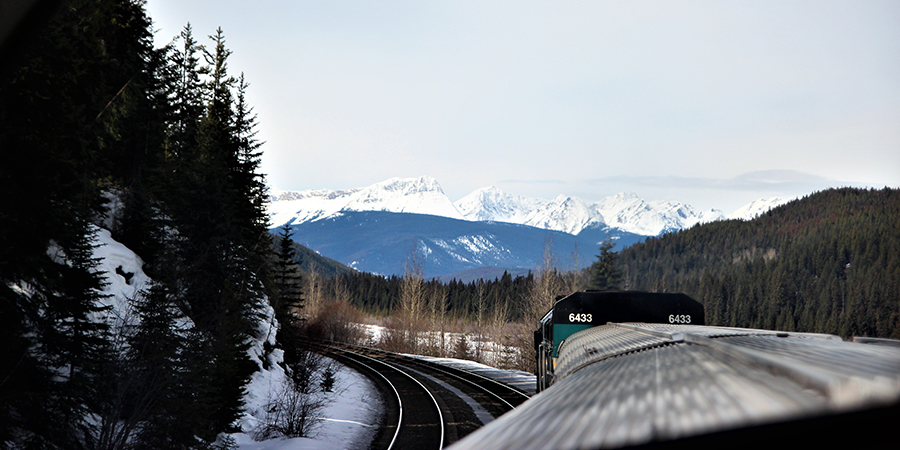 2. The Views are Fantastic
Speaking of the domed windows of the train's sightseeing cars, the views are fabulous. As the train departs from Jasper, Yellowhead Pass and Mount Robson make for beautiful photo opportunities. Moving on, enjoy looks at Kathlyn Glacier, Bulkley Canyon and its tunnels, the Seven Sisters Mountain Range, the Skeena River, Ridley Island and more. Keep your binoculars and camera handy; you may even see some of Canada's native wildlife!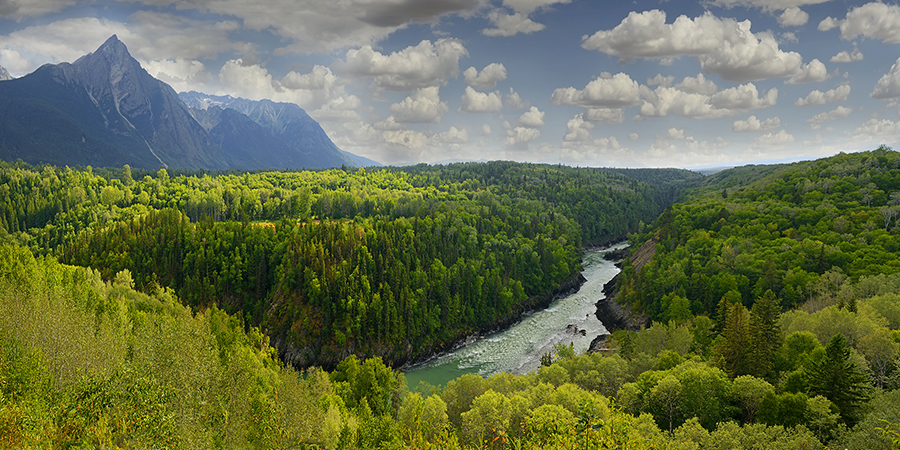 3. Passengers Enjoy an Overnight Stop
VIA Rail's Jasper-Prince Rupert Train is a daylight-only train, which maximizes your sightseeing opportunities and ensures a restful, motionless sleep overnight. Almost halfway through this long-distance rail route, the train stops in Prince George, the largest city in Northern British Columbia. Here, you will disembark the train and transfer on your own to the hotel of your choice for the evening. You can use any remaining daylight hours to explore the culture of the city before turning in for the night. The next day, re-board the train for the journey to Prince Rupert.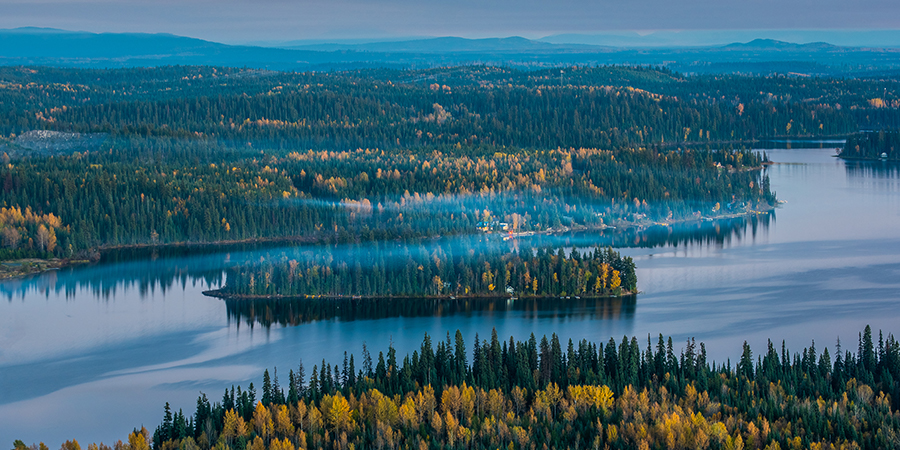 4. Both Hot and Cold Foods are Available
What better way to pass the time as you make your way through the country's vast terrain than with food. Of course you are allowed to bring your own snacks and non-alcoholic drinks to be enjoyed at your seat as part of your carry-on luggage; however, there is also an assortment of fare available on the train. Offerings vary, once again, by your selected class.
Economy passengers can purchase a variety of snack foods, light meals, and drinks, including items such as nuts, oatmeal, cookies, sandwiches, and hamburgers. Both alcoholic and non-alcoholic beverages are also available. All these items can be purchased in the Trolley Car.
Touring travelers never have to leave their seat to enjoy their food, as it is brought up to their seats. Complimentary with a Touring ticket and based on the train's schedule, meals vary by day and include cold selections for breakfast and lunch and a three-course hot meal for dinner. A choice of white or red wine is offered along with supper.
5. The Train is Kid Friendly
Sure, the adult amenities on the Jasper-Prince Rupert Train are plentiful, but did you know VIA Rail also ensures kids have a great journey, too? There are a few ways they accomplish this:
Parents are welcome to bring on a compact stroller and/or playpen for their child in addition to their carry-on luggage for no charge.
The bathrooms on the train feature full-size changing pads to make diaper and clothing changes more convenient.
Need to heat up a bottle or some food? No problem - a train attendant can help you access a microwave.
Families are given priority seating and have access to special areas for up to four people to sit comfortably with plenty of legroom.
Passengers between the ages of 2 and 11 are given a special treat, a Choo Choo Club bag that is filled with games, activity pages, coloring pages and more to keep them entertained along the journey.
Toddlers under 24 months of age ride free.
The port town of Prince Rupert offer a variety of activities. Select from cruising excursions, including those to Port Hardy and Canada's Islands as well as whale watching and fishing expeditions. Staying on land brings another set of opportunities: bear watching tours, hiking, museums, shopping and more. Further, the town is a foodie's dream, with restaurants offering everything from freshly caught seafood to traditional pub offerings.

The Jasper-Prince Rupert train departs three days each week from both Jasper and Prince Rupert. When packing for this journey, keep in mind that you are allowed one carry-on bag and one large suitcase of up to 50 pounds, or you can carry on two small bags. Additionally, the train offers checked luggage if you do not need access to your bags throughout the long-distance train trip. Ready to book your Jasper-Prince Rupert rail vacation on the former Skeena Train? Vacations By Rail can help! Contact us today to plan your Canadian train vacation.