With the holidays and Christmas approaching, it is the perfect time to start thinking about gift-giving. Why not try something new this year, and instead of loading the Christmas tree skirt with packages, fill your family's heart with memories. Winter family vacations are a magical way to experience the season and find ways to intertwine regional traditions with those of your own. They open the door to white-dusted wonderlands and allow you to spend quality time doing winter activities that may not be possible where you live. Some places allow for great cold-weather adventures, while others cater to travelers who appreciate the more traditional elements of the season. Whatever experience your family would best enjoy, let these winter vacation ideas serve as inspiration to keep you out and exploring until the spring returns.
Fun Winter Activities For Low-Key Travelers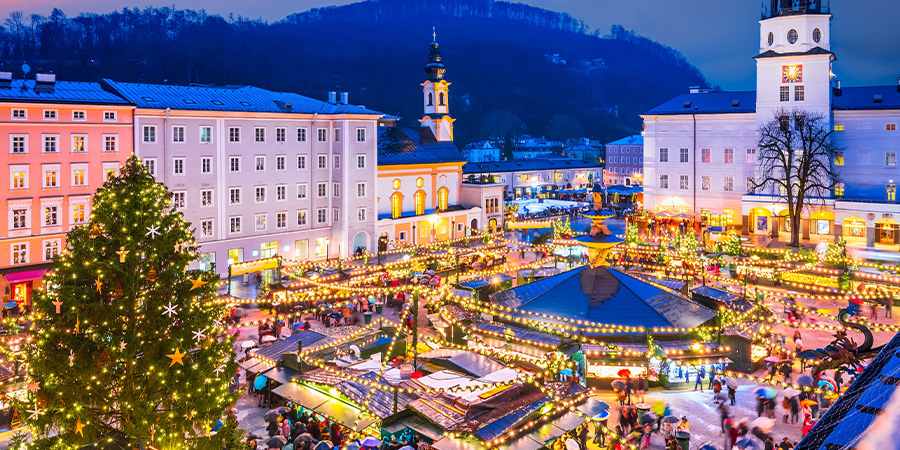 1. Visit Christmas Markets
As the first glimmers of the holidays begin to emerge for the season, Europe's idyllic Christmas markets spring to life once more. Tradition is brought to the modern age, as city squares and old plazas are bedecked with twinkling lights and stalls upon stalls of vendors. Warm, spicy scents invite you to explore, and a tapestry of local wares, music, baked goods, and mulled wine keeps you wanting more. Some of the world's most famous markets are found alongside the Rhine River, though there are also those tucked into Germany's Harz Mountains and others in big cities like Cologne.
Alongside friends and family, spend your winter getaway at a leisurely pace, strolling through the markets and taking in the full sensory experience. There is no rush or need to hustle through your visits. Each market has allures that speak to its region's heritage, so wander through with your heart and eyes wide open and experience Europe's traditions without a fast-paced itinerary.
2. Celebrate Alaska's Winter Season Spectacular: The Iditarod
A winter bucket-list idea that is perfect for those who crave excitement yet do not want to be the one adventuring, Alaska's annual Iditarod festival cannot be missed. Alaska is America's ultimate winter wonderland, and each March, dozens of dog mushers set out on a 1,000-mile course through the snow-clad wilderness from Anchorage. Joining a rail vacation featuring this event is your chance to experience how something that was once an essential means of transportation has become a cornerstone of Alaskan culture. Meet the sled dogs, attend the race's ceremonial start, and watch as the racers set out on their 10 to 20-day journey. Embrace the last wisps of winter weather as you tour places like Denali National Park, and enjoy Alaska at its finest at every turn.
3. Watch the Northern Lights Decorate the Sky
Of all our winter vacation ideas, perhaps the most enchanting are those featuring the aurora borealis. This natural phenomenon is best seen in the cold-weather months when the days are short and the nights are long, making it the perfect feature for your winter holiday. Our northern lights rail vacations explore some of North America and Europe's most impressive, allowing you to choose the tour that best meets your travel destination and activity desires.
Watch the aurora spring to life in Alaska, spending your days enjoying the amenities of outback lodges like Bettles or Chena Hot Springs. Leisurely days allow you to rest up for the nights ahead or experience the things that make winter family vacations in the Alaskan wilderness unique. You could also view the lights outside big cities like Anchorage and Talkeetna, connecting the two with the iconic Alaska Railroad.
Moving across the pond, northern Europe is brimming with colorful Scandinavian culture and breathtaking places to search for the aurora. Exploring Norway and Swedish Lapland or Sweden's Arctic Circle at this time of year is spellbinding, with a layer of snow coating the picturesque fjords and landscapes. There are plenty of low-key ways to fill your days, including touring old villages and culture-filled cities, riding scenic railways, and embracing the local heritage. The nights are just as fantastic, with endless ways to see the northern lights awaiting to create a memorable expedition.
4. Spend Quality Time Searching for Winter Wildlife
If your friends and family enjoy spotting animals in their natural habitat, taking a trip featuring winter wildlife spotting can make a lasting impression. Experience the season's magic in the Canadian Rockies with a tour featuring stays in Banff and Jasper National Parks. These mountainous lands top many winter bucket lists, and arriving by train will show you why quickly. Their untamed terrain is awash in lush forests, sweeping valleys, and towering peaks. The resort towns comprise a small portion of the overall acreage, leaving plenty of wide-open space for animals to roam.
While Banff is a fantastic place to spot animals, Jasper remains the wilder of the two, and while visiting in the cold months, you can embark on a wildlife discovery tour that will leave you in awe. Alongside a guide, venture out into Athabasca Valley in search of wolves, moose, elk, deer, Dall sheep, and even a sleepy bear if you are lucky!
5. See Things Hidden From Roadways While Riding Scenic Trains
Traveling when the weather turns cold offers a new look at your favorite places - or a chance to see those places you have seen in pictures romanticized by winter. From villages illuminated by Christmas lights to cities whose sharp edges are softened by a layer of snow and the vast frozen wilderness in between, scenic railways are the perfect way to see a lot with little effort. Simply step aboard your itinerary's chosen routes and watch the wonders unfold.
Wintertime rail journeys can see you into the Canadian Rockies aboard VIA Rail's Canadian, with views of snow-capped peaks, frozen lakes, and tucked-away glaciers framing the course. You could also venture through the Scottish Highlands to see how cold weather frosts the looming mountains and charming lochs. One of the best places to explore by rail, Switzerland's ethereal landscape is made all the more enchanting by the season's embrace. Climb to the tops of alpine peaks and venture along picturesque lines known for their jaw-dropping scenery. Even America has fantastic winter rail journey options, including those on the Alaska Railroad, which opens the door to places where northern lights and quintessential Alaskan highlights beckon.
Cold-weather Activities for Vacationers Who Crave Excitement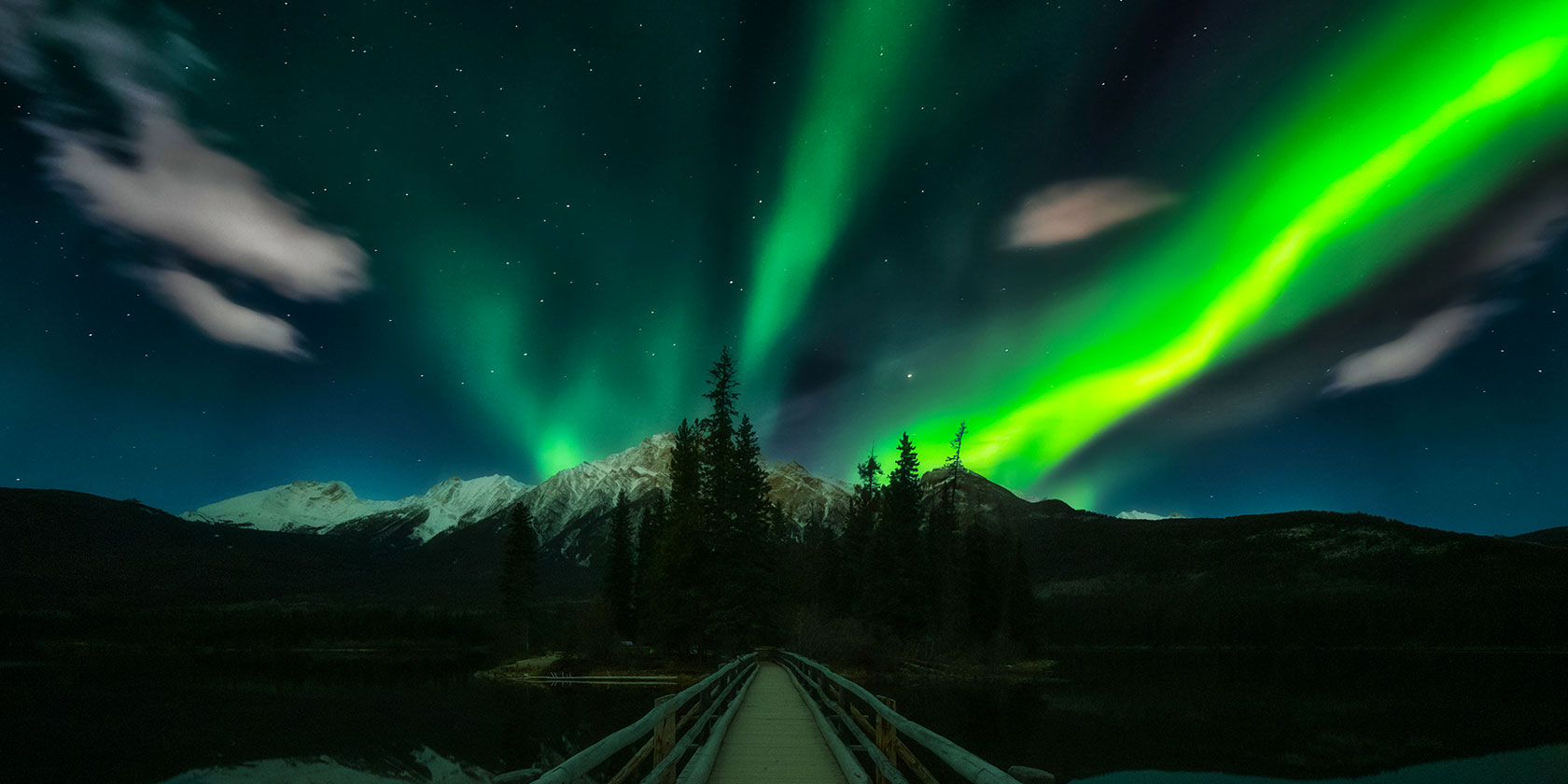 The beauty of Vacations By Rail's winter tours is that while there are plenty of ways to kick back and relax during your chosen itinerary, there are equally as many ways to make the experience lively and filled with adventure. The same tours that provide downtime to recharge in remote lodges or leisure time in cities to explore at your own pace often give you access to heart-pumping activities that will leave a lasting impression on your travel group.
Consider locations like Alaska, the Canadian Rockies, Switzerland, and Swedish Lapland when looking for winter vacation ideas filled with action. These nations' far-north places make winter a way of life rather than a time to shut down and have many things to do that celebrate the season's splendors. Some of the most popular ways to get your heart pumping at this time of year include:
1. Sleigh Rides That Unveil the Landscape
Paint yourself into a storybook while celebrating the holiday season with a sleigh ride through the snow. On tours like Banff & Jasper Winter Magic, you can take a break from exploring your surroundings and let a horse-drawn carriage take charge. Settle in with a blanket and a cup of hot cocoa and look out upon evergreen forests and snowy valleys as the horses clip-clop along. With a heavy dose of nostalgia and plenty of postcard-perfect scenery, these excursions speak to travelers of all types.
2. Dog Sledding While on Winter Getaways in Far-north Locales
The closer you get to the Arctic Circle, the more treacherous the winter conditions become. As such, dog mushing was once an essential means of transportation in places like Alaska and Swedish Lapland. Now, it is celebrated for its link to the past, its connection to nature, and the thrill it brings all who join. And luckily, there are many ways to experience it. Whether you set out on a short daytime course behind an experienced musher or head out in search of the northern lights in Arctic Sweden, dog sledding is memorable no matter how you experience it.
3. Skiing, Snowboarding, Snowshoeing, or Snowmobiling in Ski Towns
One of the best things about visiting ski resort towns like Banff in the Canadian Rockies or Interlaken in the Swiss Alps is their wide variety of action-packed options. Most Vacations By Rail tours include built-in downtime during which you can choose your adventure. Travelers are welcome to hit the slopes, skiing or snowboarding in picturesque locales, or to explore flatter land from the safety of snowshoes or cross-country skis. While snowmobiling is often not permitted in protected areas like national parks, plenty of tours are within reach. Other activities, like ice skating (one of the best winter activities for Lake Louise travelers!), keep the tour's momentum going and your crew exploring.
4. Trying New Winter Activities, Like Ice Walking and Glacier Trekking
For ultra-adventurous travelers, there are even more incredible ways to be immersed in the winter landscape when visiting mountainous locations. For example, traveling to Alaska on the Northern Lights and Aurora Train tour allows guests to hike atop Matanuska Glacier. With a guide and all the proper gear, walk one to two miles on the ancient sheet of ice to see its meltwater pools and ice formations. While on a Canadian Rockies winter tour, you can plunge into Maligne Canyon on an ice-walking expedition. Trek through the 164-foot-deep gorge to spot wildlife, frozen waterfalls, and ice caves, amongst other fascinating winter elements.
Fun winter activities abound and come in all shapes and sizes. When looking for inspiration, consider your crew's desired activity level for the best way to achieve everyone's travel goals. And if you need some help, look no further than Vacations By Rail. Our Rail Specialists have the know-how to match you with the perfect trip this winter.