When it comes to a rail vacation focused on the outdoors, your indoor space is just as important.
Glacier National Park is one of America's most popular rail vacation destinations. This Montana park is full of glacier-carved mountains, shimmering waters, towering trees and historic lodges that provide a cozy atmosphere for you to relax after your outdoor adventures. Each are designed to provide beautiful viewing spots for your stunning surroundings in the "Crown of the Continent."
If you want to mix nature with nightlife, Grouse Mountain Lodge, located in Whitefish, is in the perfect spot. It's only a short drive to Glacier National Park, and a quick walk to downtown Whitefish. This is great for vacationers who want both the beauty of the national park and the convenience of nearby restaurants, shops, and entertainment. For skiing adventures, Grouse Mountain Lodge also provides shuttles to Whitefish Mountain Resort, only a few miles away. This fresh, modern lodge offers beautiful views and warm, Montana hospitality sure to help you unwind.
Glacier Park Lodge provides one of the most convenient spots in terms of travel. Located just beyond the southeastern boundary of Glacier National Park, this historic lodge is also adjacent to the East Glacier Park Amtrak station. Glacier Park Lodge has one of the most noteworthy lobbies around-it's supported by 60 Douglas Fir timbers that are 40 feet long and still retain their original bark from hundreds of years ago. More than 100 years old, this historic lodge features amenities such as a nine-hole golf course, swimming pool, convenience store, restaurant and bar. Located just outside the southeast side of Glacier National Park, Glacier Park Lodge has great views of the Rockies, including the Dancing Lady mountain.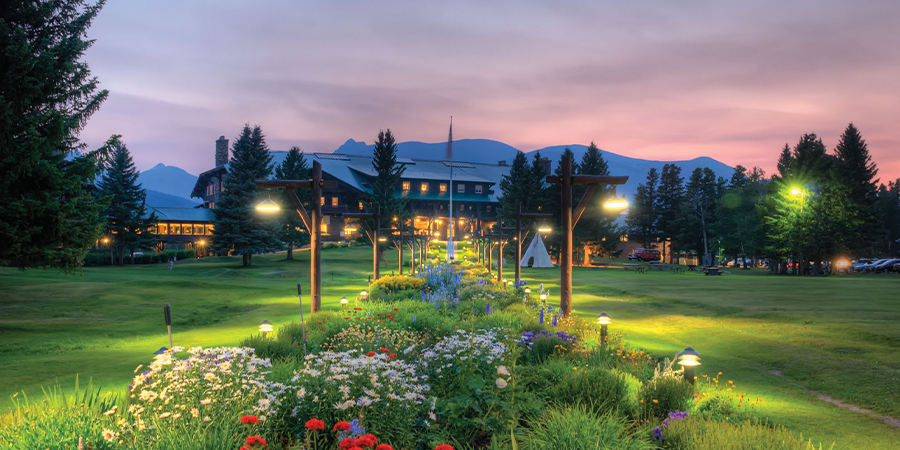 St. Mary Lodge and Resort, located at the east end of Going-to-the-Sun Road, now features a Tiny Home Village. This eco-friendly 10-home village combines luxurious touches with rustic décor. The standard St. Mary Lodge provides a variety of price points from economical to deluxe accommodations.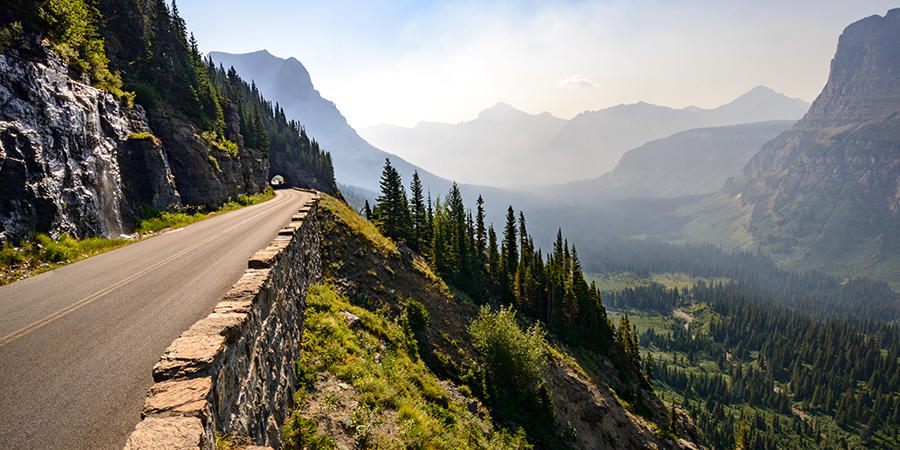 For families on a budget, the Apgar Village Lodge and Cabins, located inside Glacier National Park, offers modest motel rooms. Or if you want your family to have the comforts of home, check out the Family Cabins that come with a fully equipped kitchen and loft spaces so everyone can sleep under the same roof.
If you're searching for a quiet spot to spend the night, the 32-room West Glacier Hotel and Cabins fits the bill. Choose from a motel room or a cabin with a kitchenette. You can enjoy the diner feel of West Glacier Restaurant or cookout at the fire pit.
Motel Lake McDonald offers a frugal in-park experience. While your rustic rooms will save you money, you can still take advantage of the amenities of Lake McDonald Lodge, just steps away.
Wherever you rest your head while visiting Glacier National Park, you will be surrounded by the beauty of nature, and have activities and amenities within reach.