Traveling along Canada's storied rail lines can be exhilarating with the dramatic scenery unfolding at every turn, sights of animals roaming throughout the wilderness, and a mixture of charming towns and vibrant cities to greet you at every stop. Sharing this experience with your family, though, takes it to the next level. Children crave adventure and thrive off excitement; a rail vacation provides just that. Whether you hope to explore in the mountains or sightsee in a big city, there is a rail package to fit your family's needs. Let us take the lead in planning your next family vacation by choosing one of these family-friendly rail vacations in Canada.
1. Canadian Rockies By Rail
A 7-day vacation, Canadian Rockies By Rail takes travelers from the coastal city of Vancouver to Banff in the heart of the mountains. The trip begins in Vancouver with a day of independent exploration. Next, board VIA Rail's Canadian for the overnight journey into the Canadian Rockies. Disembark in Jasper, and it is here that you will get a true taste of the Canadian wilderness. You will have time to explore Jasper National Park and all its sights before moving onto Lake Louise and Banff. Of course, there will be plenty of time to explore each destination before moving on. In addition to free time in Banff, you will also be treated to a guided sightseeing tour of Banff's most beloved sites. Throughout the rail vacation, there are 5 nights of comfortable hotel accommodations, all pre-selected for your convenience. Further, transfers between your Vancouver hotel and the train station, between stops, and from Banff to the airport are all included.

Children Love: Sleeping on the train. This journey includes one overnight aboard VIA Rail's Canadian in comfortable Sleeper Plus Class, which offers the option of semi-private berths or private cabins.

Parents Love: The varied sightseeing opportunities. Throughout the train tour, the most scenic routes are taken when possible. For example, when transferring between Jasper and Lake Louise, the motorcoach travels along the Icefields Parkway and stops at the Columbia Icefields and Athabasca Glacier.
2. Grizzly Bears of Knight Inlet with Jasper & Banff
Outdoor adventures, national parks and Canada's native wildlife; your family is in for a true treat with this 11-day Grizzly Bears of Knight Inlet with Jasper & Banff rail vacation. The expedition begins in Vancouver, where you fly first to Campbell River on Vancouver Island and then by floatplane to Knight Inlet, a 62-mile long fjord home to grizzly bears and your upcoming coastal adventures. An incredible two-night stay in the Knight Inlet Lodge and guided bear viewing expeditions fill your days. Returning to Vancouver, immerse yourself in urban outdoor explorations before embarking on a classic overnight rail journey to Jasper aboard VIA Rail's flagship train, the Canadian. In the Canadian Rockies, get your fill of nature and wildlife with immersive excursions in Jasper and Banff National Parks, including a rafting excursion along the Athabasca River in Jasper, a ride on an Ice Explorer to the Athabasca Glacier, and an excursion to Banff's natural treasures, including its famous hot springs.

Children Love: The outdoor adventures. From bear viewing, wildlife tracking and forest walks to rafting excursions and glacier discoveries, this itinerary is packed with activities and adventures.

Parents Love: The well-planned and pre-arranged specialty excursions, which keep big kids and adults entertained and engaged. Parents will also like overnighting at the unique Knight Inlet Lodge, a floating hotel with the tranquil British Columbia wilderness as the backdrop to this coastal stay.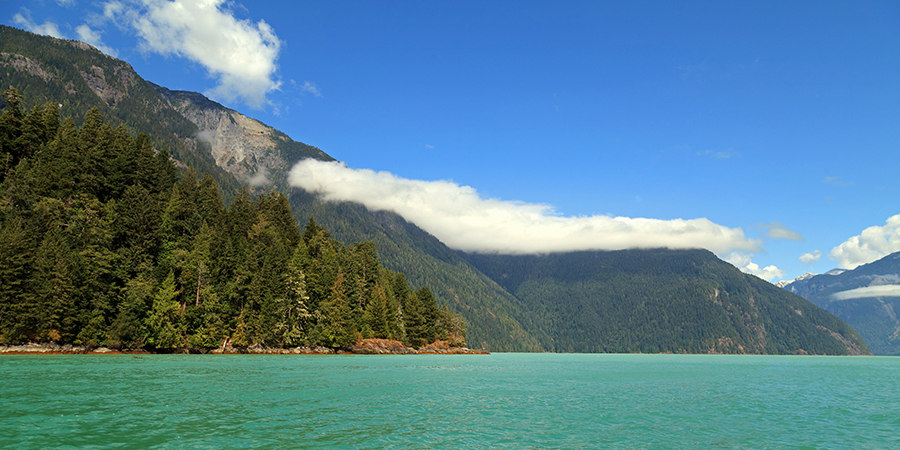 3. Quebec City, Nova Scotia and Prince Edward Island
Make your way through Canada's Eastern Seaboard on this rail and drive tour of Quebec City, Nova Scotia and Prince Edward Island. The tour begins in one of the most charming and historic places in all of Canada, Quebec City. Here, your family will wind through cobblestone streets and soak in the old-world European ambiance. Next, board VIA Rail's Ocean train bound for Halifax, the first of your Maritime destinations. Onboard the train, Sleeper Plus accommodations keep your family comfortable as you make your way east. You will enjoy private sleeping quarters, access to a domed sightseeing lounge and scrumptious meals during your time on the train. Upon arrival in Halifax, destinations such as Peggy's Cove, Alexander Graham Park, Cape Breton Island and Prince Edward Island lie ahead. Perhaps the best part about this journey is the transportation. In Halifax, you will pick up a rental car, and your family can set their own pace driving from place to place, stopping at any sights you find interesting. You can do things like follow the Cabot Trail, visit the beaches on Prince Edward Island or tour the site that inspired the story "Anne of Green Gables." The Maritime region of Canada has something to entice even the smallest members of you family.

Children Love: Having a say in their vacation. Because this tour allows you to explore the Maritimes at leisure, your family is free to choose each daily excursion. You can revisit favorite destinations, or move onto as many landmarks, attractions and natural sites as your family desires.

Parents Love: The relaxed schedule. Let's face it, traveling with kids can be difficult at times. If your kids are having an off day, there is no pressure to get out and explore. You can travel as much or as little as you would like, even if that is just a car ride to the next destination city.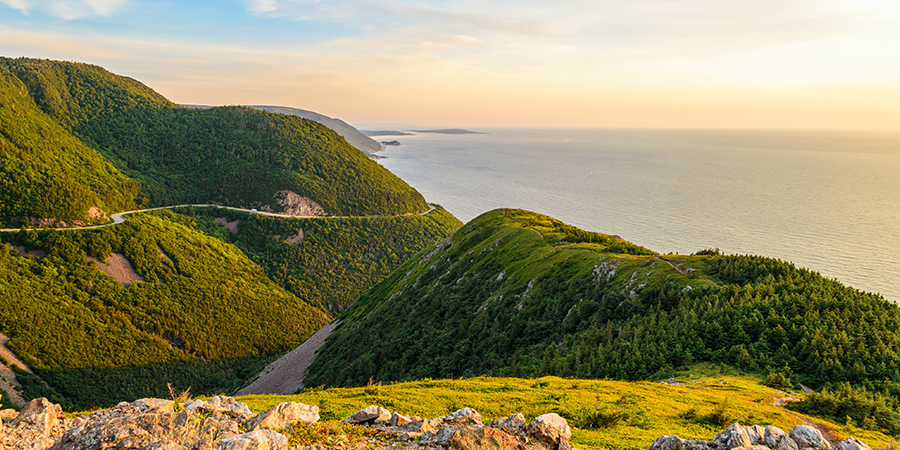 4. Maple Explorer
Bright lights and big cities capture your heart as you travel through Canada's western provinces on this journey. The Maple Explorer tour takes you through Toronto, Ottawa, Montreal and Quebec City over the course of 9 days, providing a taste of Canada's best big cities. The journey begins in Toronto with time to sightsee at your leisure and a trip to one of North America's most popular attractions, Niagara Falls. Moving onto Ottawa, enjoy a look at the Parliament buildings, as well as some free time to see the most beautiful sites this capital city has to offer. Midway through the trip, the cosmopolitan city of Montreal comes into view. Your family will enjoy free time to see the sites at leisure and a look at some of the most significant locales on a guided tour. The final destination of this tour is the walled city of Quebec City, a hub of history and French culture. Here, you will have two days to sightsee independently - perfect for those families that have specific sites or interests in mind. You can choose between moderate and deluxe rail and hotel accommodations for this itinerary to customize your vacation experience.

Children Love: The included leisure time. Sticking to a strict schedule can be hard for families; free time in each city allows your family to see as much, or as little, as you would like.

Parents Love: Easy travel. The journey between each city takes place on VIA Rail's Corridor Service trains. There is no urban traffic to navigate or train names to remember, just short travel times in comfortable seats.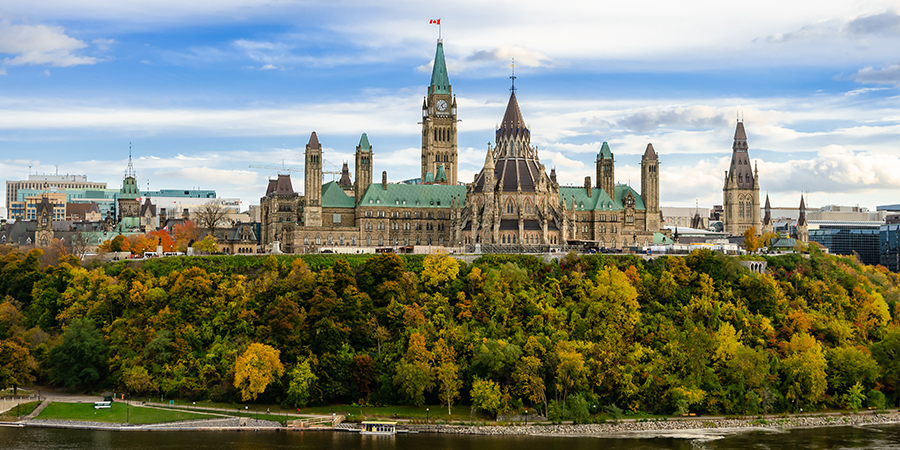 5. Banff & Jasper - Winter Magic
Get ready for a quintessential Canadian winter experience with the Banff & Jasper - Winter Magic tour. This laid-back journey focuses on two popular destinations, rather than moving around a lot, making it one of the best family-friendly rail vacations in Canada. Begin in Banff, where national park land surrounds and beautiful sites can be seen at every turn. Embark on an excursion through Johnston Canyon, see Banff's most beloved sights and learn about the area's wildlife, and indulge in an evening sleigh ride. Moving onto Jasper and its national park, more outdoor adventures await. See some of the area's many species of mammals on a wildlife tour to Athabasca Valley, and get an up-close look at Maligne Canyon with an unforgettable ice walk through Jasper's deepest canyon. The mixture of free time to enjoy the snowy landscape and guided touring time in these destinations allow your family to get the best taste of Canada's rugged side. But the adventure doesn't end there. Embark on an overnight train journey aboard VIA Rail's iconic train, the Canadian, to the city of Vancouver. Conclude with one last day of leisure, this time in the city. All the hotels on this tour are five-star rated, and your overnight sleeping accommodations on the train are in a private cabin in Sleeper Plus Class.

Children Love: The outdoor winter adventures. There is no shortage of opportunities to get outside and explore on this tour. From the ice walk to winter wildlife discoveries, and even the sleigh ride through Banff, fun on this journey is abundant.

Parents Love: Family-friendly activities that immerse the whole family in the winter wonderland that is the Canadian Rockies.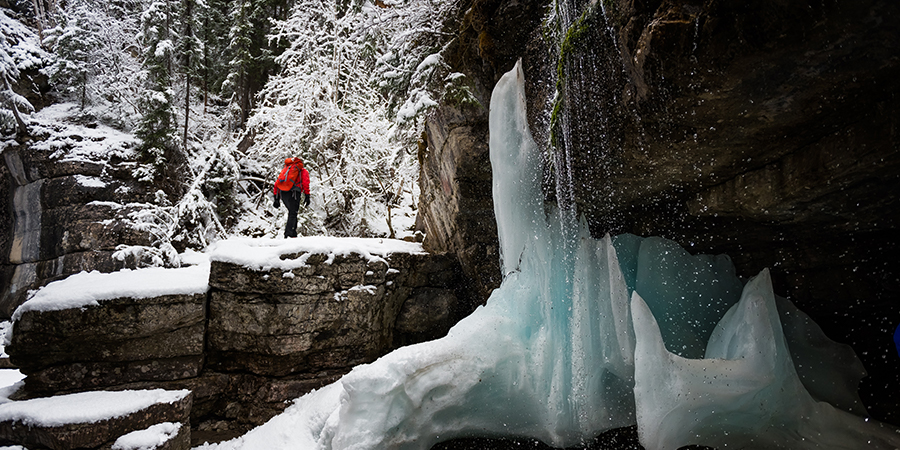 In addition to these family-friendly tours, Vacations By Rail offers a plethora of rail vacations taking travelers to destinations all over Canada. Whether you hope to see the coastline or the mountains, let Vacations By Rail be your guide. Contact a Rail Specialist for help choosing the tour that is right for your next family vacation.