French-influenced cuisine, cobblestone streets, 400-year old fortresses, and UNESCO World Heritage site status. Where in Europe are we? We're not actually. Try Québec City! The only fortified city north of Mexico is perfect for a two-day getaway. Here are some of the sites you won't want to miss.
Built in 1893, the Château Frontenac Hotel is said to be one of the most photographed hotels in the world and for good reason. Overlooking the St. Lawrence River, this castle-like structure, with its massive turrets, has won numerous world awards. It's the perfect spot to stop for a cup of tea while around the grounds.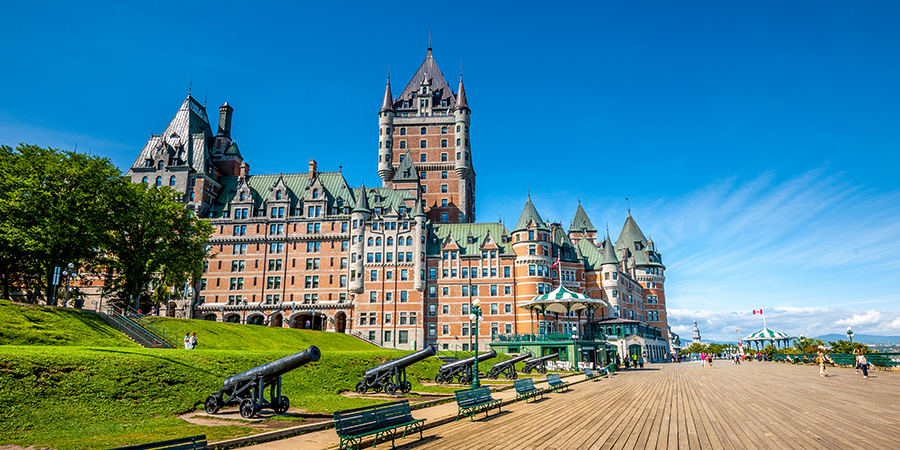 Up for a stroll? The historic neighborhood of Old Québec is the spot for you with its Old World charm and easily walkable narrow, winding streets. It houses some of the city's top attractions, including the Citadelle, Notre-Dame Basilica and the Quartier Petit-Champlain. With plenty of artisans and boutiques to choose from, window shopping would be an excellent idea. Hungry? The French-influenced restaurants can easily rival those of Paris.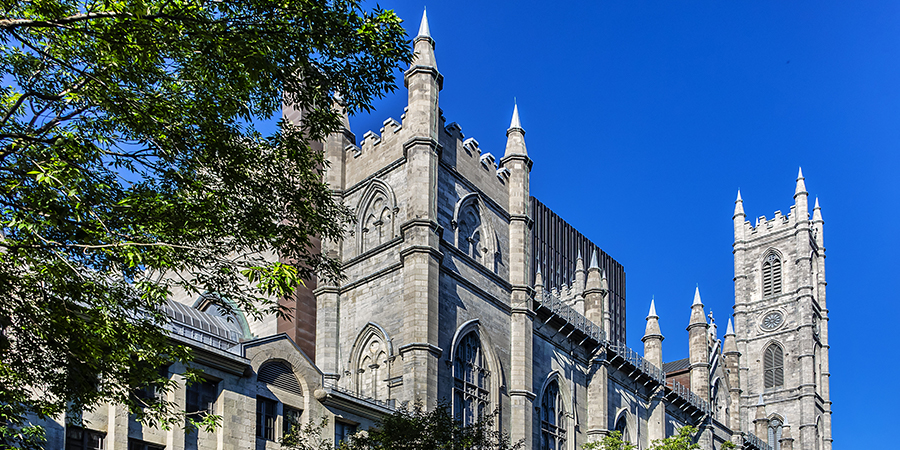 Speaking of the Citadelle, the functioning military instillation and North America's largest fort is best explored on a guided tour to appreciate its impressive architecture and spectacular views fully. With over 300 years of history, the 2.3 sq km structure was initially constructed by the French in the 1750s and completed by the British in the 1850s to protect against, believe it or not, a potential American invasion.
Spend your first day in the city checking off these sites from your must-see list. It is undoubtedly a full list, and a Quebec City sightseeing tour helps you get to all of these places quite handily.
Explore Quebec City's natural wonders on Day 2. Just a few minutes from downtown, Parc de la Chute-Montmorency (Montmorency Falls Park) boasts cascading waterfalls, which at 272 feet tall are 1.5 times taller than Niagara Falls. Breathtaking views can be had via cable car, by foot from a suspended bridge, or at a restaurant that sits on a cliff overlooking the Montmorency river's mouth.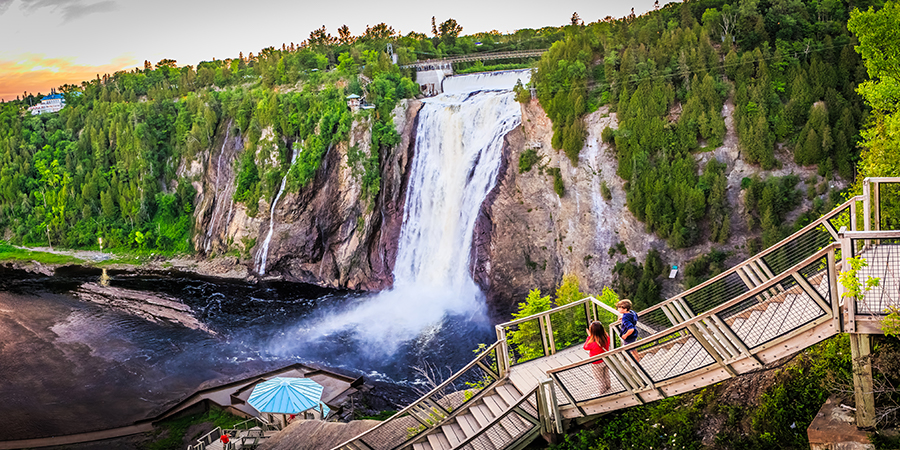 Those looking to escape a bit further afield may opt to head a couple of hours out of town to Charlevoix, which offers up a diverse landscape of mountains and rolling valleys with stunning views of the St. Lawrence River. It's worth the drive alone for the picturesque villages and picnic spots one will encounter along the way. Or, ride the Train de Charlevoix for an easy and scenic rail journey. Once there, whale watching should be at the top of your activities list
Not sure when to visit? June through September and December through February bring plenty of festivals and special events and thus more crowds. Fall is great for the colorful foliage, and as the social calendar is a bit lighter, room rates tend to drop, and the crowds thin out. Regardless of its history, accessibility, and French-Canadian identity (not to mention the food), there is no time like the present.
Recommended tour: Montreal & Quebec City by Rail