Flowing 485 miles through France, from the outskirts of Dijon to the English Channel, the Seine River is one of Europe's Great Historic Rivers. It has been the lifeblood of cities and villages along its course for millennia and the bedrock for history that we can only imagine as a modern people. The Seine is named for the Roman goddess of the river, Sequana, hinting at its legendary past. There is only one way to discover the secrets that lie along its shores: a cruise. Here are five reasons to convince you that a Seine River cruise belongs atop your travel bucket list.
1. Discover the Contrasts Exciting Cities and Sleepy Riverside Cities Bring
The City of Love, Paris, is one of the most widely recognizable cities in the world, let alone France. You may not know that this great city could not exist without the Seine River. After all, more than half of its water supply comes directly from the Seine. Cruising around the city brings views of iconic monuments and attractions, like the Eiffel Tower, the Louvre Museum, and the imposing towers of the Notre Dame Cathedral. Impressive architecture and bustling lanes frame the river, offering a window into the city's heart. While Paris is by far the largest of the cities along the Seine, there are plenty of other gems to explore, including:
Châtillon-sur-Seine - The first town through which the River Seine passes is a treasure trove of historic architecture, including its 1,000-year-old church, the Church of St. Vorles. Other buildings throughout the town boast a similar history, and as you explore, you may see remnants of Châtillon-sur-Seine's 17th-century ramparts.
Troyes - The former capital of Champagne, Troyes has been a popular stop along the Seine River since the Middle Ages. Its town center is brimming with medieval ambiance, from half-timbered houses to centuries-old structures. Troyes is also a wonderful place to taste the region's specialty, sparkling wine.
La Roche-Guyon - Gracing the list of France's Most Beautiful Villages, this municipality boasts enough old-world charm to carry you through the centuries. Its 12th-century castle is the most prominent landmark; however, the town's narrow streets are lined with pastel-hued buildings reminiscent of a bygone era. All of this sits against a backdrop of chalk cliffs, whose pale white sits in stark contrast to the blue water and green foliage.
Vernon - One of the first things you may recognize upon reaching Vernon is its Old Mill, which sits as the only remaining portion of an ancient bridge, though there is much more to be discovered. Vernon has a plethora of postcard-worthy sites, including its Collegiate Church, half-timbered buildings, and breathtaking chateaus.
Rouen - Boasting a population of over 125,000 residents, Rouen is one of the largest cities along the Seine. With its size comes a fascinating juxtaposition of old and new: museums meet half-timbered buildings; ornate cathedrals sit within walking distance of elegant restaurants and quirky shops. There is much to explore, no matter where your tastes lie.
Honfleur - An vital port since the Middle Ages, Honfleur has a colorful harbor that is as scenic as it is functional. Multi-hued buildings line the water and set a fantastic backdrop for you to get off the ship and explore. Its stone streets are lined with restaurants and art galleries. For a better look, visitors can join the Little Tourist Train, which offers a 40-minute tour of the city.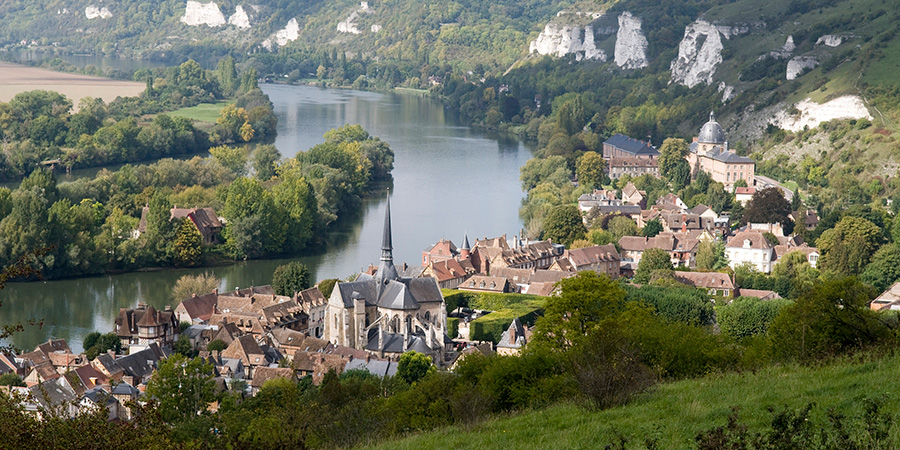 2. Explore the Layered History of the River Seine and its Surroundings
Embarking on a river cruise on the Seine River sets you on a course that has been followed by so many before you - from the ancient Celtic tribe that first settled the Paris region in 260 B.C. to the Roman Empire, the Vikings, and ancient royalty of the French Monarchy. Some tools from neanderthals, relics from over 500,000 years ago, have even been found. Each new chapter in France's history found its way to the Seine, as it was an essential trade route throughout the northern portion of the country.
The villages and cities mentioned above saw growth as trade on the Seine expanded. Remnants remain in the form of castles, chateaus, half-timbered houses, and ancient town squares found alongside the river. There are myriad UNESCO World Heritage Sites along the waterway's course that offer further insight into its significance in the course of world history. Places such as the Palace and Park of Versailles, Chartres Cathedral, the village of Provins, and the Palace of Fontainebleau top the list.
Other locations along the river, like Rouen, have a slightly darker history. Joan of Arc was burned at the stake in Rouen; her ashes spilled into the Seine from the Mathilde Bridge. Paris saw raiding from Vikings multiple times, and Normandy has deep ties to WWII and the invasions on D-Day. Each story formed a building block in the history of this living storybook.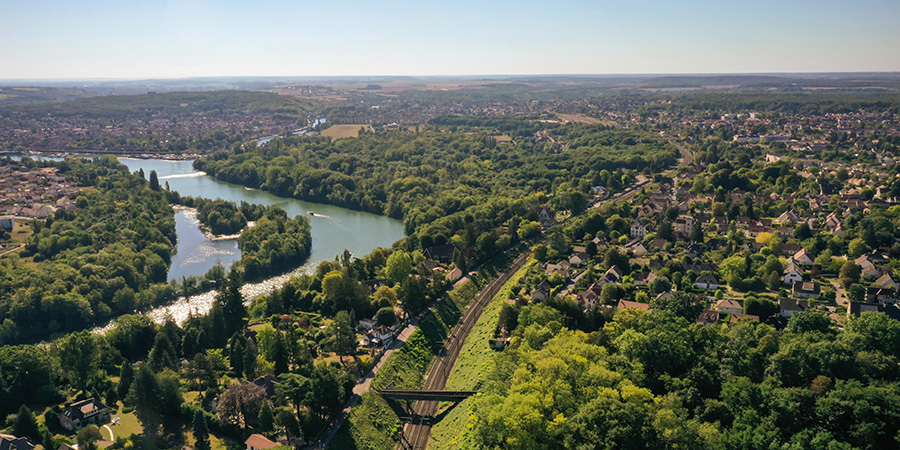 3. Taste the Flavors of France While Cruising Through Gastronomic Epicenters
As the Seine rises and begins its course just outside of Dijon, you are in the heart of France's Burgundy region. This region is beloved for its boldly flavored ruby-red wines, including Pinot Noirs and Chablis, though its Chardonnays are also quite tantalizing. Thanks to these products, two of France's most beloved dishes were born, beef bourguignon and coq au vin, both of which hail from Burgundy.
Continuing north on the river, cruises on the Seine pass through the Champagne region. Authentic champagne is composed of three grape varieties - Chardonnay, Pinot Noir, and Pinot Meunier - all of which are grown in the region's prolific vineyards. Your itinerary may include stops in places like Reims or Troyes to sample bubbly with gorgeous views.
One of the most notable culinary hot spots along the Rhine is none other than Paris. Visions of baguettes, croissants, chocolate, and rich, savory dishes immediately come to mind when thinking of the capital city, and for a good reason. This is the city that hails chefs from all across the globe to perfect their techniques. Overall, there are around 44,000 restaurants and eateries to choose from, making Paris a true haven for foodies in France.
Before the River Seine reaches the English Channel, it passes through Normandy, a region not often considered amongst culinary heavy-hitters but has rightfully earned its place. Its seaside location makes it an ideal place to taste freshly caught seafood prepared with exceptional French techniques. There is also a high population of cows whose milk goes on to create delicious cheeses, including camembert, for which the region is best known.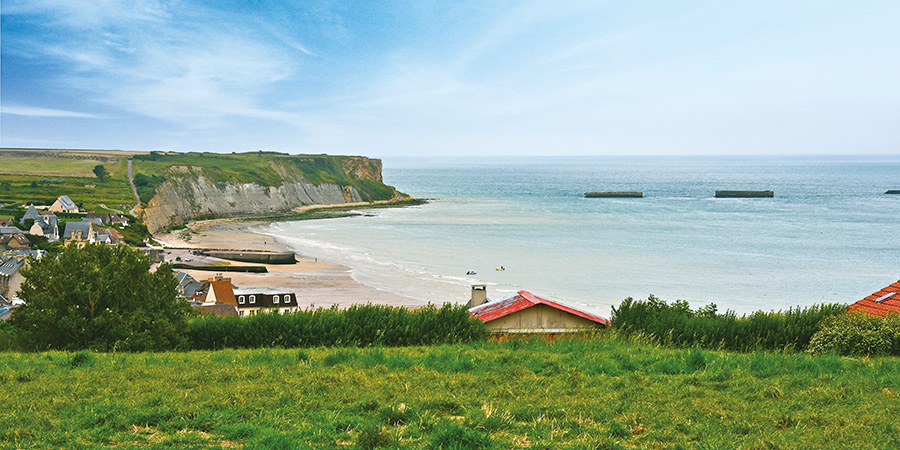 4. Immerse Yourself in the Landscapes That Inspired Iconic French Art
A Seine River cruise is ideal for those that appreciate art history. The scenic countryside landscapes, lush gardens, quintessential towns, and nearly 260 bridges have inspired some of history's most influential Impressionist artwork. One day on the river, and it is easy to see why.
The town of Giverny was a favorite destination of Claude Monet, and it was here that he set up his home and gardens. Depictions of these and the surrounding landscapes are the focus of many of his pieces, including "Water Lilies."
Rouen is another destination steeped in Impressionism, inspiring artists like Camille Pissarro, who painted the "Industrial Port of Rouen." The town is now home to the Museum of Fine Arts and an extensive collection of works by French artists.
Of course, Honfleur in Normandy is the so-called birthplace of Impressionism and is where artists like Monet, Sisley, Boudin, and Courbet found inspiration. Since the 19th century, this locale has been a haven for artists of all types.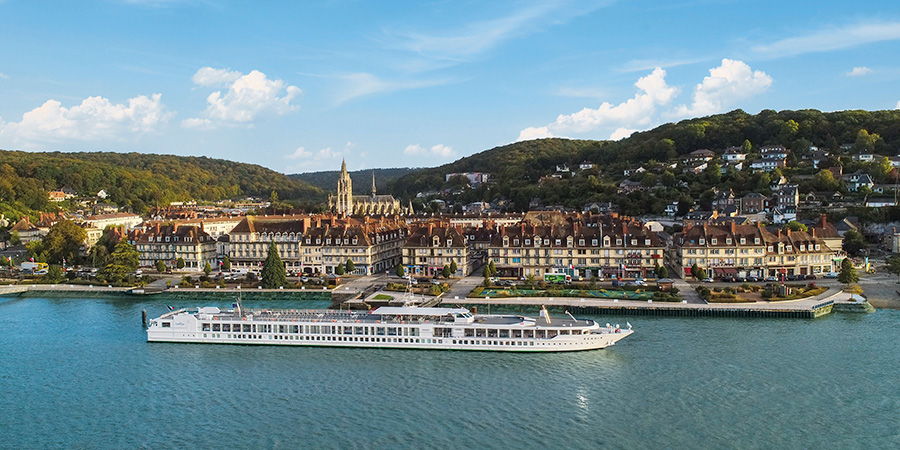 5. Slow Down and Enjoy the Essence of France
So often, vacations are all hustle, bustle, and sightseeing. Cruises on the Seine are your chance to take a breath and enjoy the river's shoreside wonders. River cruise ships move at a leisurely pace through the calm water, allowing you to soak up every bit of scenery. Take photos of Gothic buildings and ancient homes with thatched roofs. Enjoy the fresh air the French countryside brings. Even as you arrive at your daily ports of call, there is no need to rush. If you wish, join your itinerary's excursions, or hang back and sit in a medieval town square with a pastry or glass of wine. The French value relaxation and time for personal pursuits, and so should you.