In a state with more miles of coastline than all the other 48 states combined, is it any wonder that one of the most popular ways to travel is by ship? Each year from May until September, visitors flock to Alaska's harbors in search of gold rush history and untouched landscapes where the bounties of nature are still clearly visible. They come with the spirit of adventure in their hearts, and this is the perfect place to do it because America's Final Frontier is as wild as it is beautiful. There are a million great reasons to join an Alaska cruise, but here are five of the most convincing.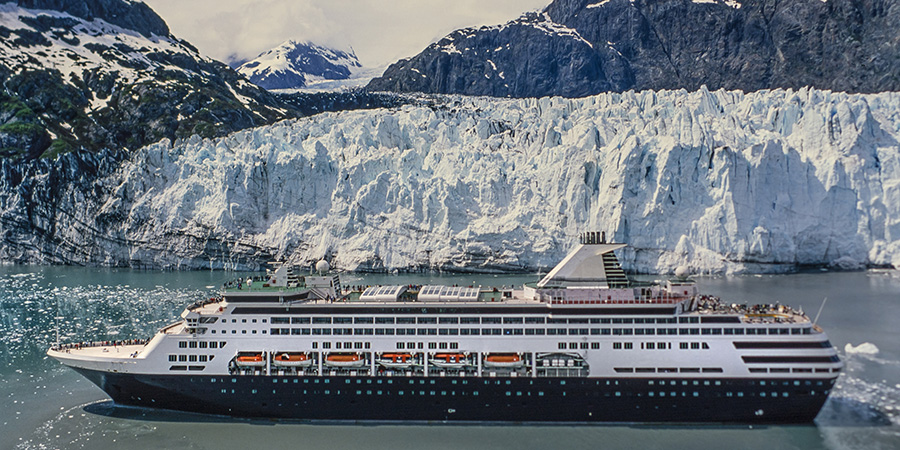 1. An Alaskan Cruise is a Wonderful Way to Reach Coastal Destinations
Because of the incredible size of this great land, Alaska can be complicated - and expensive - to explore city by city. Alaska encompasses more than 365 million acres, and its popular destinations are primarily located, you guessed it, within reach of the water. Sure, you can ride the Alaska Railroad to select cities, but it mainly travels through the state's central portion. Flying by seaplane or commercial flight is another option, but it's not the cheapest way to explore. Traveling by ship, though, is ideal if it is the coastal cities you hope to unveil.
A cruise vacation that meanders through Alaska's Inside Passage reaches new ports throughout coastal southern Alaska. Enjoy opportunities to explore places like Anchorage, Juneau, Ketchikan, Skagway, Sitka, and more. You may have only a few hours in your stop, or perhaps your itinerary allows for a full day of exploration. Think of a cruise kind of like a tasting menu that enables you to see a bit of many places without going too in-depth.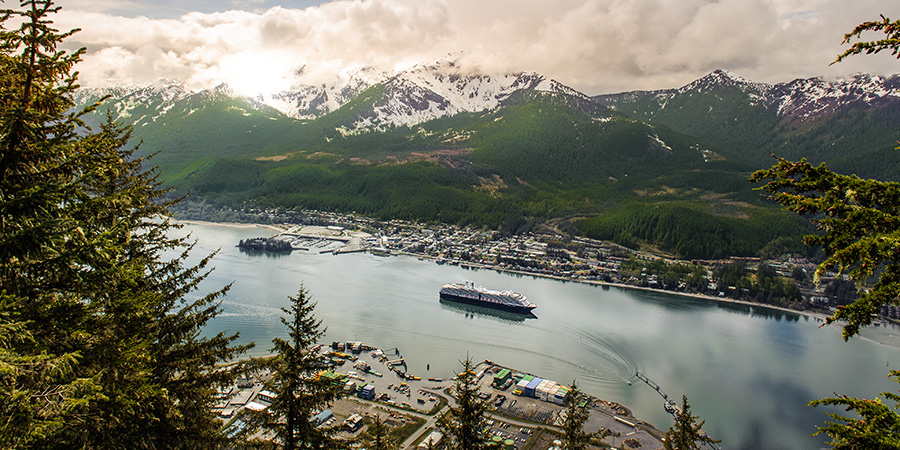 2. The Ports of Call and Shore Excursions Immerse You in Alaska's Heritage
As your Alaskan cruise route reveals itself, you are not obligated to stay on the ship and watch destinations pass in the backdrop; instead, you are welcome to disembark and explore. Arrival in the state's capital, Juneau - a place only accessible by sky and sea - brings loads of culture and incredible views. Peruse shops, museums, and restaurants, or head out into nature to explore the surrounding ice fields or Tongass National Forest. Sitka is filled with architecture that hints at its Russian occupation, including St. Michael's Cathedral, with its onion domes. The town is exceptionally walkable and has a lively downtown district to explore. Ketchikan is another beloved stop whose charming wooden boardwalk welcomes visitors and invites them to explore its downtown offerings. As you explore, look upon the artistic totem poles throughout the city, and immerse yourself in the fishing spirit.
Most ports of call on our rail and cruise vacations are available to explore at your leisure. Feel free to take to the water by kayak, or to venture out onto a glacier, like Mendenhall Glacier. You may wish to hike through protected forests, go dog sledding, or do nothing except sit in the harbor and watch the fishing boats come in from the sea. No matter how you spend your time, getting on the ground in these unique destinations is the best way to soak in Alaska's hearty spirit.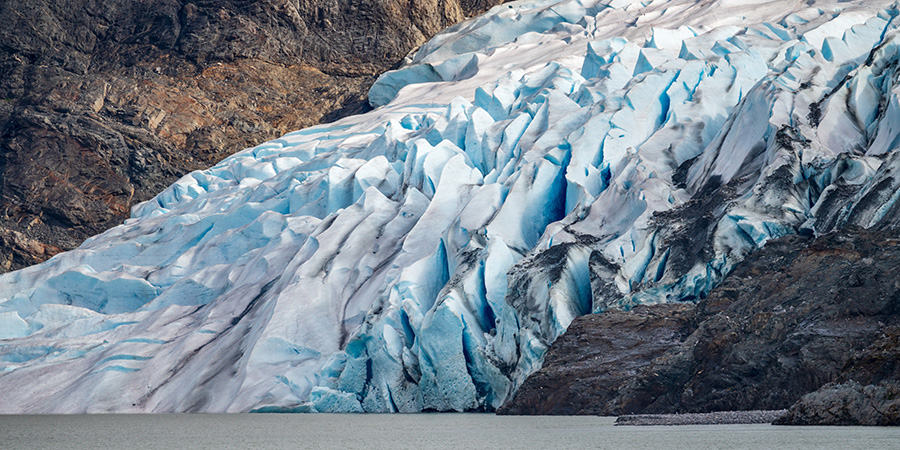 3. Some of the Most Impressive Views in North America Surround the Water
The coastline in Alaska is forever changing. Glaciers regularly calve, sending new ice formations out into the water. Some of the most impressive can be found in UNESCO World Heritage Glacier Bay or Hubbard Glacier. But glaciers are not the only thing you can look forward to on Alaska's coast; instead, keep your camera ready to capture magnificent fjords, hidden waterfalls, and boreal forests.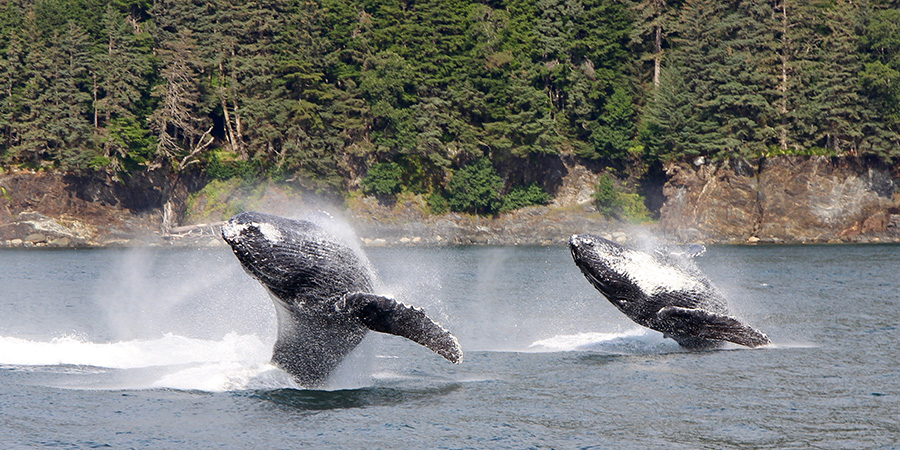 4. Whale Watching and Animal Spotting Could Not Be Easier
The calm waters of the Inside Passage are an idyllic playground for ocean life. While sitting on the deck enjoying your morning coffee or chatting with other passengers, train one eye on the water. Sea otters love to float on their backs while feasting on tasty seafood, like crabs and sea urchins. Seals and sea lions poke their heads up through the glistening surface near the shore and are often spotted huddled together on the rocky shoreline. Orcas and humpback whales breach and lobtail, making their grand presence known in an impressive way.
But this is just in the water. Look overhead to observe seabirds and America's national bird, the bald eagle, soaring overhead or perched in trees framing the bay. Watch the shore for moose or black or brown bears sipping from the cold water or looking for their next meal. Look high above on the sides of mountains or along glacier ridges for mountain goats and Dall sheep. The untamed and abundant wildlife is truly one of the great reasons to join an Alaska cruise.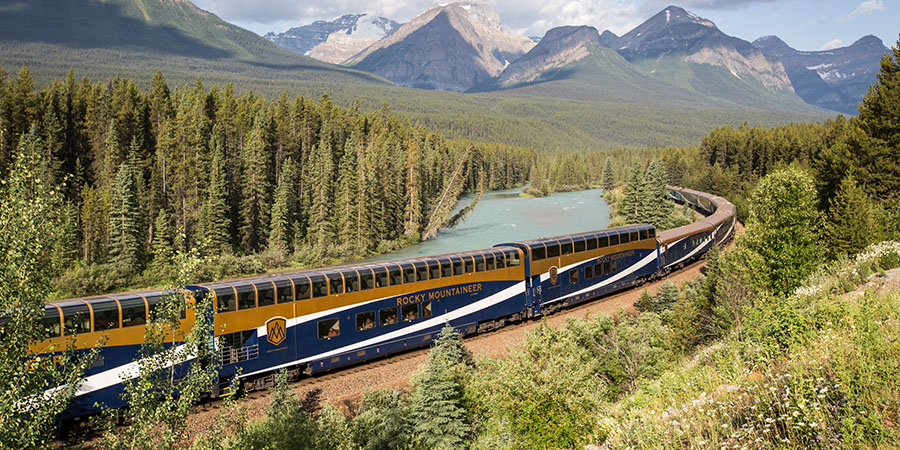 5. It is the Perfect Companion to a Rail Vacation
Alaska cruise tours depart from coastal destinations along the Pacific coast of both the United States and Canada, making them readily accessible for travelers in both nations. Combine an Alaskan cruise with a land vacation, either by car or train, to create an expertly curated experience that lives on in your memories for years to come. Sit back and let us do the planning when you choose one of these rail and cruise trips to Alaska:
Depending on where your itinerary takes you, the weather may remain chilly, even during summer. Pack layers to keep warm, and do not forget your camera and binoculars; the sights on an Alaskan cruise are some you do not want to miss. Contact Vacations By Rail to plan your cruise vacation today.