The Rhine River is a treasure of Western Europe, from the dramatic mountains of Switzerland out to the North Sea. Of all the waterways on the continent, this river hails as one of the longest. Its picturesque pathway gently meanders through six countries filled with unique delights as it approaches the ocean. Each mile along the way is framed by inspiring natural topography and is earmarked with mighty cities built piece by piece throughout the centuries. Think of the Rhine River as a living history book, and the best way for you to experience its wonders is on the water itself. Here are five reasons a Rhine River cruise should top your travel bucket list.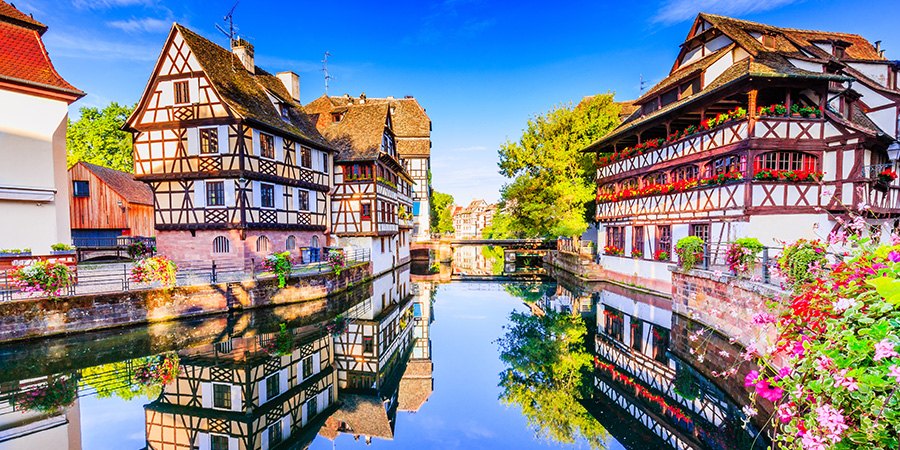 1. Cruising the Rhine Allows You to Experience History First-hand
Did you know that the mighty Roman Empire established the Rhine River as a significant trade route between northern and southern Europe? In the formative years of this essential route, Roman emperors considered the Rhine River a boundary between the civilized and the "wild" people of Europe. It is no wonder that throughout the ages, cities have blossomed along its shores. One of the Roman's first settlements was established in 38 BCE right along the Rhine and has grown, expanded, and composed itself into the city you know and love as Cologne, Germany.
Each new period after the Romans brought growth and development along the riverbanks. Step back in history at the bountiful UNESCO World Heritage Sites adorning the Rhine's route. Scenic landscapes, influential cities, and more pointed sites within towns and villages are a few examples of this course's protected sites. Your itinerary may include favorites like Amsterdam's 17th-century canal ring; Strasbourg, France; the Upper-Middle Rhine Valley, home to the Rhine Gorge; and Germany's Speyer Cathedral.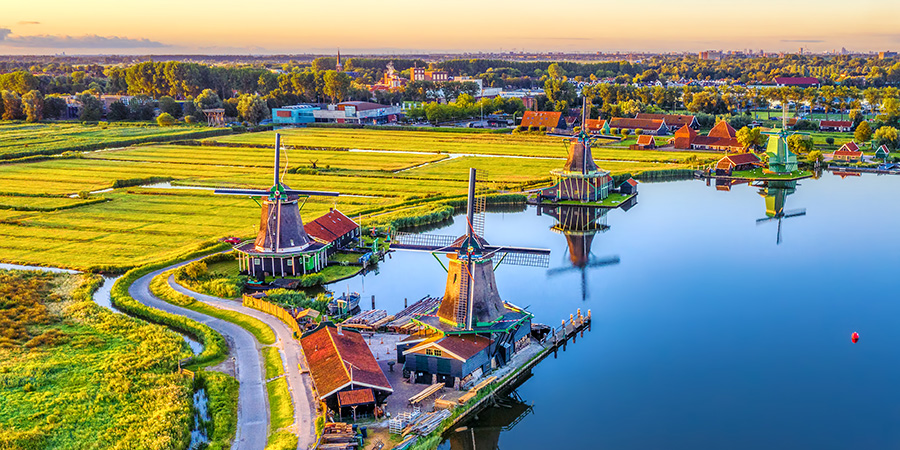 2. You Can Explore the Bedrock of European Culture
Switzerland, Germany, France, The Netherlands, Belgium, and Luxembourg are six highly differentiated countries with one beautiful thing in common: the Rhine River. European river cruises that follow this nearly 800-mile waterway through all or some of these countries enjoy access to small towns and villages that may be difficult to reach otherwise. But in addition to these hidden gems are some of Europe's most attractive and influential cities. They are places where culture and innovation are bountiful, yet they are anchored by a deep-rooted history that spans millennia.
Few places are more easily recognizable than Amsterdam, with its winding canals and iconic windmills. Cologne, Germany, shines with its grand Romanesque cathedrals, while Strasbourg is beloved for its dual French and German heritage. Strasbourg's Old Town is a treasure trove of history, with its timbered buildings and old city fortifications. Basel, Switzerland, has the highest concentration of museums in the country, a thriving art community, and a gorgeous Old Town. The combination of these elements perfectly melds centuries of culture. Other beautiful cities river cruise itineraries may feature include Koblenz, Düsseldorf, and Speyer.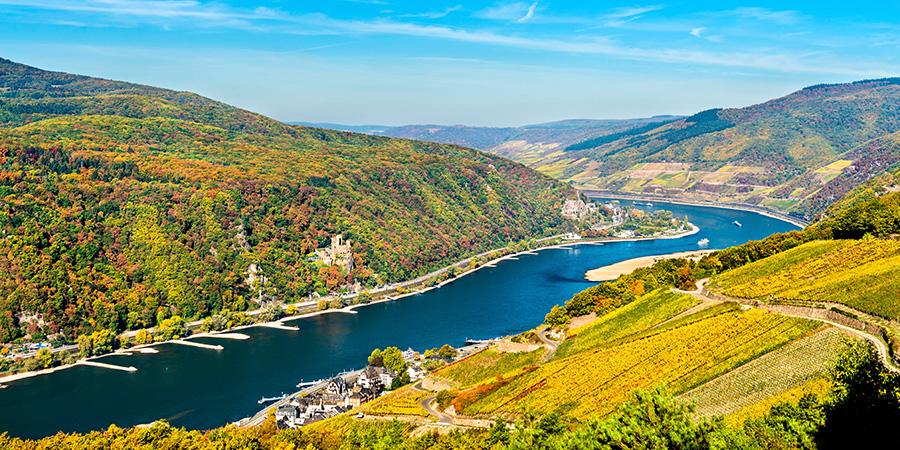 3. European River Cruises Include Unmatched Views of the Surrounding Scenery
Romantic views abound when you embark on a Rhine River cruise. Each mile brings something new, from soft shorelines surrounding charming little villages to dramatic cliffs with ancient vineyards perched upon them. The best place to see it all is aboard your vessel from its comfortable sun decks.
As cruise ships navigate the Rhine's calm waters, travelers can gaze upon gently rolling hills that, in some places, lead to distant mountain ranges. Lush forests form a living perimeter around cities, and sweeping valleys paint the colorful landscape. And if architecture better suits your interests, over 40 castles of varying styles, time periods, and reigns dot the shoreline. Cathedrals, historic buildings, and modern construction blend to create breathtaking skylines.
The most notable portion of the river comes in the Upper-Middle Rhine Valley, an exceptionally scenic part of the waterway also called the Rhine Gorge. The canyon narrows at some points, wrapping the river in the natural beauty of the landscape and welcoming you to get out and explore. Sheer cliffs covered in emerald shades complement the river's blue waters. Quaint towns and vineyards greet you. Keep your camera handy if your Rhine River cruise spends time in this stretch of the water.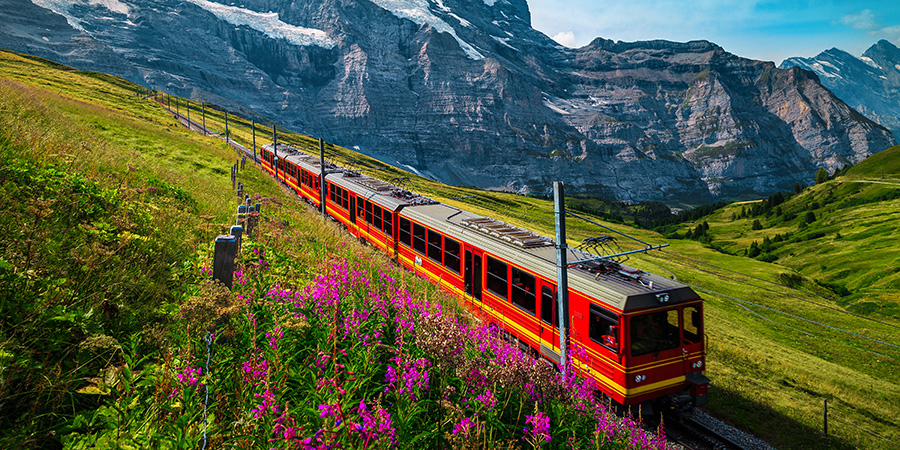 4. Shore Excursions Offer a Unique Perspective on Riverside Destinations
Looking at the changing landscapes is one thing but getting off your ship to experience it first-hand is quite another. Travelers who choose a European river cruise vacation are pleasantly surprised to discover that the "all-inclusive" title is true to its word. As the route unfolds, nearly every day brings a new location to experience, and shore excursions are your ticket to doing so. Do not worry about having your wallet ready to pay each day; they are included in the price of your trip.
Shore excursions are as unique as the cities in which they take place. Set out on foot for walking tours in beautiful old destinations where traditions run deep, or visit castles, cathedrals, or historic buildings with a guide who brings their stories to life. Cruising the Rhine River puts you amidst some of Europe's most impressive wine regions, so wine tastings at prolific estates are a favorite among travelers. Rides aboard heritage rail lines or cog railways with panoramic views over the terrain are other ways to enjoy your port of call. Whether a laid-back excursion or a more adventurous expedition, there is no shortage of fun when you step ashore.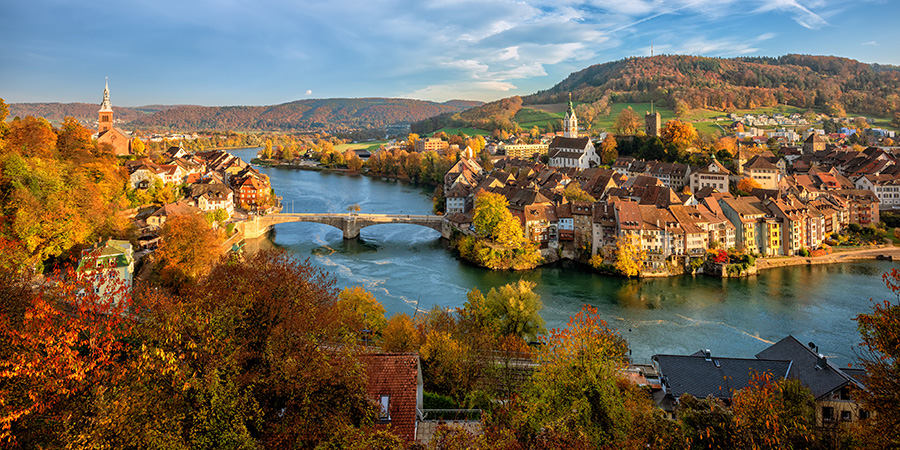 5. There is Not a Bad Time for a Rhine River Cruise
It may seem impossible, but there is no bad time for cruising the Rhine River. Of course, the regions through which the river flows are subject to seasonal variations in the weather, but each season has its splendors and offers a fresh perspective on this scenic waterway.
In the winter, festive decor and spiced aromas alert you that the Christmas markets have reopened for the season. Germany's markets are some of the most impressive in the world and include booths for shopping, traditional treats, and all the Christmas cheer one could desire.
As the snow melts away, the weather begins to warm once more, and nature creeps back to life. The spring brings the first hints of color to the landscape. Green starts spreading up the grape vineyards in the riverside vineyards and slowly travels across valleys and forests. The most spectacular springtime offering, though, is found in the Netherlands: tulips. A rainbow of colors overtakes Holland and creates scenes that almost seem plucked from a storybook.
Summer is the most popular time to embark on a European river cruise, as it is the best time for sightseeing. The continent's beloved attractions are open for touring, and the land is at its peak glory. Hiking, biking along the Rhine River's shores, or simply lounging in a city square with a local delicacy in hand are all more comfortable with the sun overhead.
Autumn overtakes inland Europe one tree at a time until, eventually, the shores of the Rhine River are ablaze in shades of gold, orange, and red. Fall foliage spotting from the sun decks of your river cruising vessel is an experience unlike any other.
The best of the Rhine region is yours to behold when you set out into Europe's landscape aboard a luxurious river cruiser. These ships liken themselves to floating high-end hotels and feature all the amenities you could wish for during your travels. Open your eyes to a world of possibilities and prepare for the adventure of a lifetime. Contact Vacations By Rail to find your perfect journey on the gorgeous Rhine.