Whether it is your first time on a rail vacation or your 50th, it is easy to get swept away by the vistas along the course. Pristine landscapes where mountains, lakes, and forests meet; magnificent cities filled with diverse architecture; and all the small towns and pictorial stretches between paint your memories with a beauty you will remember fondly perenially. Fortunately, photographs make preserving your journey and reliving its wonders easier than ever. Whether you prefer to print them out and put them into an album, share them with friends in a slideshow, or scroll through them at your leisure on your phone, pictures, as they say, are worth 1,000 words. Tell your story again and again by following these travel photography tips on your next getaway.
1. Get Comfortable With Your Camera Before You Go
Add getting familiar with your camera's features to your list as you prepare for train travel. Even if you are not a beginner and have had your phone or camera for years, there may be hidden settings or advanced options you have yet to explore. Many cameras, even the one on your phone, have features that can enhance photos, adjust the composition in one click, capture things in slow motion, or shoot panoramically. Mess around with your shutter speed and flash. See if your device has different shooting modes. Additionally, get comfortable framing your pictures properly using your camera's framing grid, if it has one. A better understanding of your camera's features helps you take better travel photos when the moment strikes.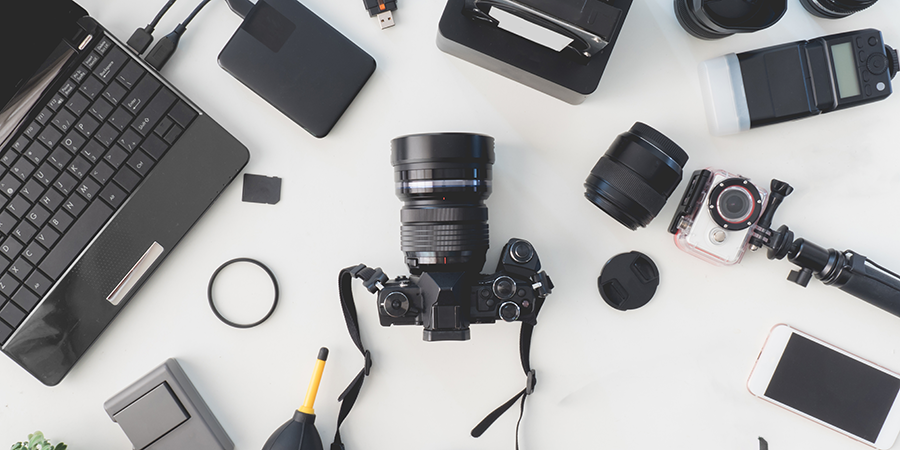 2. Charge Your Device Before Traveling By Train
Depending on the train on which you are traveling, outlets may or may not be available for charging your device. Even major rail lines like Amtrak, VIA Rail, and Eurostar have limited outlets available, so plan accordingly. Your best bet is to charge your phone or camera at the hotel before heading out for the day. Consider bringing a fully charged backup in your bag if your device uses removable rechargeable batteries. Power banks are also invaluable to keep your battery full and camera ready.
3. Clear Up Storage Space Ahead of Time
If there is one train journey photography tip that seems obvious but needs to be remembered, it is to ensure storage space. Nothing is worse than running out of storage at a picture-perfect moment, whether during a wildlife encounter, at a scenic overlook, or while visiting a bucket-list locale. Delete old images from your cell phone gallery or your memory card before you embark on long-distance train travel. If you can't part with your precious memories, consider bringing an additional SD card to provide adequate storage space for all your new favorite photos.
4. Remember Camera Gear on Your Pre-departure Checklist
In addition to your clothes, tickets, medication, and chargers, remember to add camera gear to your packing list. Do not worry about adding anything you are unfamiliar with; stick to items that can enhance your pictures regardless of your skill level. Consider things like a small, foldable tripod to steady your photos or a selfie stick to ensure you, too, can be in the picture. Other photography items you might add to your suitcase when traveling by train include additional lenses, a padded camera bag, or a strap to wear your camera on your wrist or around your neck.
5. Don't Worry About Getting the Perfect Shot the First Time
Do not despair if your photos don't turn out as you hoped on your first attempt. Try shooting from a different angle or moving closer or further from your target image. Before snapping your shot, look at the direction the light is coming from and where it is hitting. Adjusting your phone or camera settings may also make all the difference in changing it from dull and out of focus to sharp and clear. If all else fails, one of the best travel photography tips is to try again. As long as you have the time - and the memory card space - you can keep adjusting until you get it right.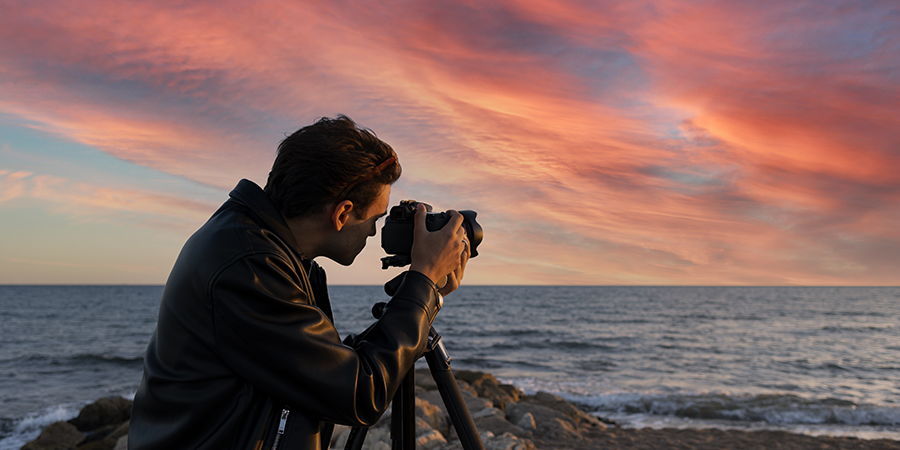 6. Golden Hour = Your Ticket to Excellent Photos
The magical hour after sunrise and before sunset blankets the world in a warm glow. The light at these times of day is soft and beautiful, providing spectacular shadows and vivid skies. It is the perfect time for landscape portraits because the low sun enhances the color of the scenery. No wonder these times of day are referred to as the magic hour. To capture its beauty, rise early and stay up late - even if you are traveling overnight by train and must work from a window or observation car. The pictures you capture will be much better during the magic hour than in the middle of the day when sometimes the bright overhead sun can create strong highlights and dark shadows that obscure details and make photos appear washed out.
7. Make Scale Your Friend for Better Travel Photos
When traveling by train through dramatic landscapes, such as the Swiss Alps in Europe, it can be difficult to capture precisely how impressive your surroundings are. The easiest trick for this is to find something recognizable - a person, a car, a house, etc. - to compare your real focus to. This technique is scale. Play with different angles and framing to highlight your scale reference and surrounding landscape. If you snap a shot you do not feel does the view justice, refer to tip five, and try again. It takes practice to perfect where to place your reference person or object in the frame and to get the right balance of foreground, midground, and background to convey the world's beauty.
8. Keep Your Camera With You Throughout the Train Journey
You never know what lies ahead on a rail journey. This fact holds true while on a train, weaving through unfamiliar landscapes, and while on the ground, exploring thought-provoking destinations. Because of this, it is in your best interest to always keep your camera handy. You do not have to lug around a heavy camera with multiple lenses wherever you go (unless that is your preference) and can instead keep a small digital camera or your cell phone in your pocket. After all, as famous photographer Chase Jarvis said, "The best camera is the one you have with you." Don't miss the chance to snap candid moments with your fellow travelers, an animal that popped out of the wilderness, or the most magical panorama you have ever seen because you are unprepared.
9. Capture More Than Just the Scenery on Long Train Trips
Capturing your joy and that of your travel companion(s) is just as crucial as snapping incredible photos of the places you visit. Watch for unscripted smiles and picture-perfect unposed moments; these are the pictures you will hold closest to your heart. When the time is right for a posed photo, have fun! Experiment with different camera settings or filters to find something you like, and then play around with your stance and location within the frame. Don't forget to snap a few selfies or ask your fellow travelers to take a photo of you if you have forgotten a camera stand or want to incorporate more of the background into your image.
10. Employ the Best Train Journey Photography Insurance: Photo Back-ups
Keep your memories safe and your pictures safer by investing in photo backups. You hate to think about it, but your device could be stolen or lost while on a long-distance train trip. Unless you have backed up your pictures before this unfortunate occurrence, they, too, will disappear. As soon as Wi-Fi Internet or cell phone reception is available, upload your photos to the cloud using a service such as DropBox, Google Photos, or Amazon Photo. You could even upload them directly to your account on whatever photo-printing service you like. Alternatively, use an external hard drive compatible with your phone, camera, or computer on which you upload the images to keep all your photographs safe and sound.
There is so much information out there regarding travel photography tips, and it can be overwhelming for beginners. Because of this, we leave you with one final piece of advice: Don't worry about it. Do not feel like you have to take professional-quality photos. Stop worrying about what others will think of the pictures you take, and instead, capture the images that speak to you and fill your heart with joy. After all, the best photographs you can take will be the ones that whisk you back to your favorite times on your train journey. Get excited; we can't wait to see you on your next rail vacation.