Nestled among the peaks of the mighty Canadian Rocky Mountains, Banff National Park is a treasure to tourists and the natural world. The land here is vast and changing, filled with wonders awaiting an adventurous soul. Its offerings transcend the seasons, giving visitors as much to see and do in the winter as in the summer. Whether you crave incredible views or the opportunity to tap into your inner explorer, here are ten things to do in Banff National Park that are sure to create a trip to remember.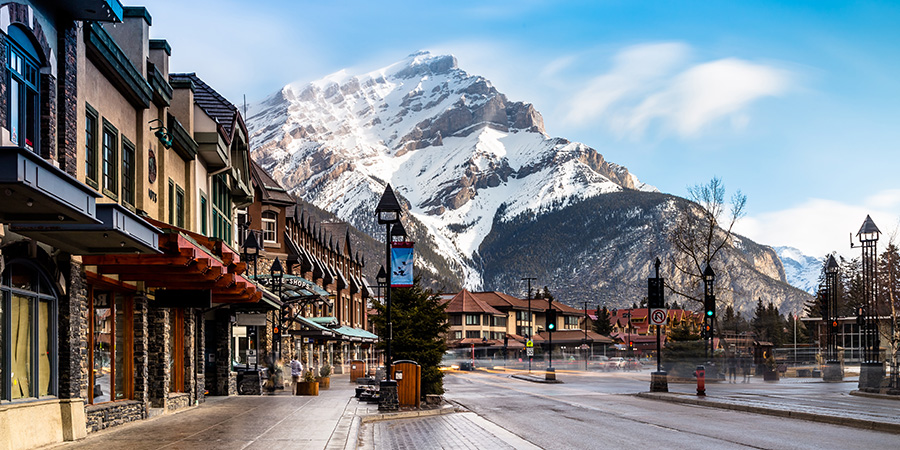 1. Explore the Offerings of Downtown Banff
Within Banff National Park is the charming resort town of Banff. Each summer, hikers and those seeking the beauty of nature venture into this picturesque locale, while the winter brings skiers and snowboarders. These visitors are in for a treat, as the mountain retreat offers plenty despite its remote setting.
Enjoy an abundance of cafés and restaurants, with cuisine ranging from hearty breakfast specialties to international dinner delights. Welcoming coffee shops meet breweries and gin distilleries, and there are plenty of souvenir and sporting shops on Bear Street and Banff Avenue, the city's main thoroughfare. You can also walk to the Whyte Museum of the Canadian Rockies, where beautiful artworks, preserved artifacts, and wonderful exhibits introduce guests to the history and stories of the Canadian Rockies.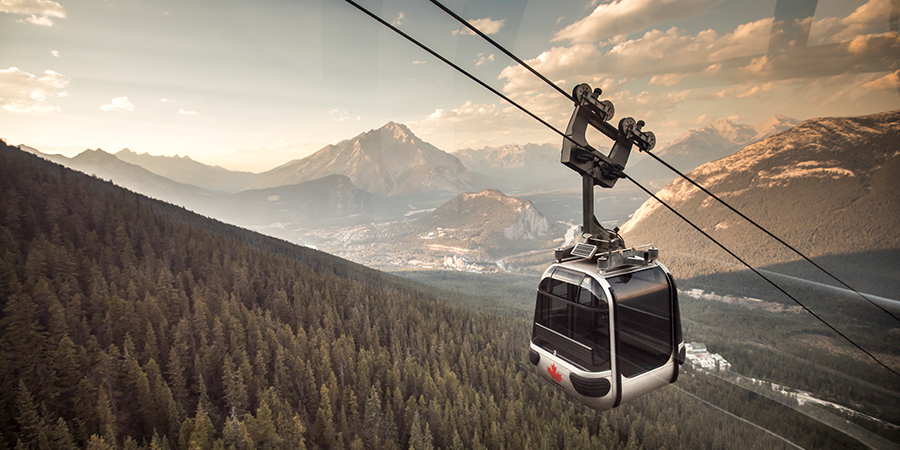 2. Ride the Banff Gondola
One of the most popular things to do in Banff is to sightsee from above on the Banff Gondola. Step aboard a fully-enclosed carriage for an eight-minute ride to the summit of Sulphur Mountain. As you ascend the peak, look over six impressive mountain ranges and the picture-perfect Bow Valley. Your ride also provides a unique perspective over Banff's town site that you could not enjoy otherwise.
Once at the summit, panoramic vistas of Banff National Park and its surroundings are the first things you notice; however, there are plenty of ways to spend your time. Walk the boardwalk for different vantage points over the mountains, or step onto the 360-degree viewing deck to immerse yourself in nature's glory. There are three eateries onsite, interactive exhibits, and opportunities to learn about the park's history.
3. Take a Dip in Banff Upper Hot Springs
Whether you hope to kick off your adventure with some relaxation or need a break between sightseeing, there is no better place to rejuvenate your body and soul than Banff Upper Hot Springs. These mineral-rich waters were first discovered in the late 1800s and are one of nine geothermal springs in the Banff region. It is the only one that remains open to the public.
Visiting Banff Upper Hot Springs is one activity that accommodates both summer and winter travelers. Modern pool facilities house the healing waters, and visitors can access a café and lockers onsite. The water remains at 98 to 104 degrees Fahrenheit throughout the year, meaning that even in the dead of winter, you can stay warm while watching the world transform into a snow-clad wonderland.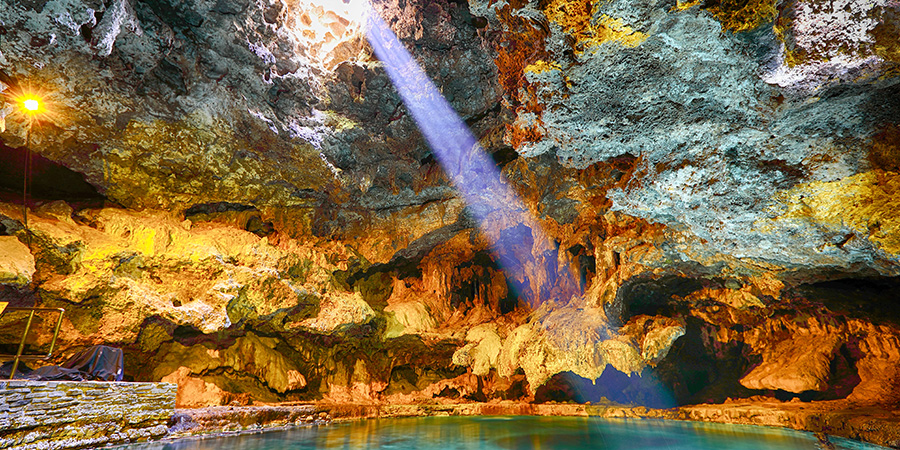 4. Visit Cave and Basin National Historic Site
See the birthplace of the Canadian national park system at Cave and Basin National Historic Site. Though the country's indigenous people knew of this site and its mineral-filled water for ages, it was not until 1883 that railway workers discovered it. The workers planned to develop the hot springs and the land for tourism purposes, but the government had to step in due to disputes. The result was Banff National Park, then called Rocky Mountains National Park.
Today, this site sits within walking distance of downtown Banff and offers a glimpse into the past with its timeless surroundings. A manufactured tunnel leads into the cave where these geothermically heated waters lie, and exhibits and film presentations further introduce the region's history. There are even upper decks from which stunning views of the Rockies abound.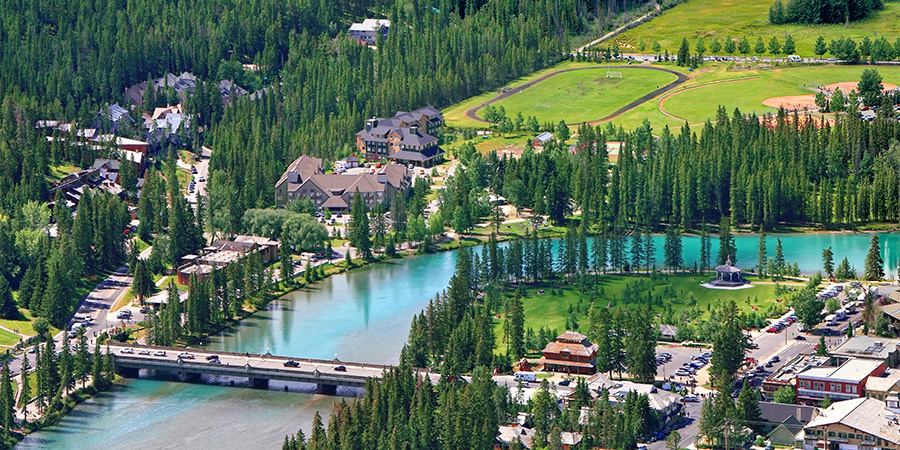 5. Set Out on One of the Hiking Trails
Nearly 1,000 miles of trails and plenty of wild backcountry make hiking one of the top things to do in Banff National Park. Your adventures do not have to take you far from your accommodations, as plenty of great trailheads are accessible from downtown. For example, the Bow River and Bow Falls Trails are perfect for beginners and are easily accessible parking lots. Alternatively, the Sundance Trail offers a bit more of a challenge yet can still be reached without leaving town.
Truly inspiring sites and unrestricted views of pristine nature lie ahead when you venture further into the park. Plain of Six Glaciers Trail near Lake Louise offers terrific mountain views, whereas hiking at Johnston Canyon will take you to waterfalls and bubbling pools. The trail around bright blue Peyto Lake showcases some of the most magnificent lake views one could desire.
You can still enjoy some of the park's most popular hiking trails in the winter if you come prepared with the proper gear. Alternatively, rent some snowshoes and take to one of the pathways through the snow.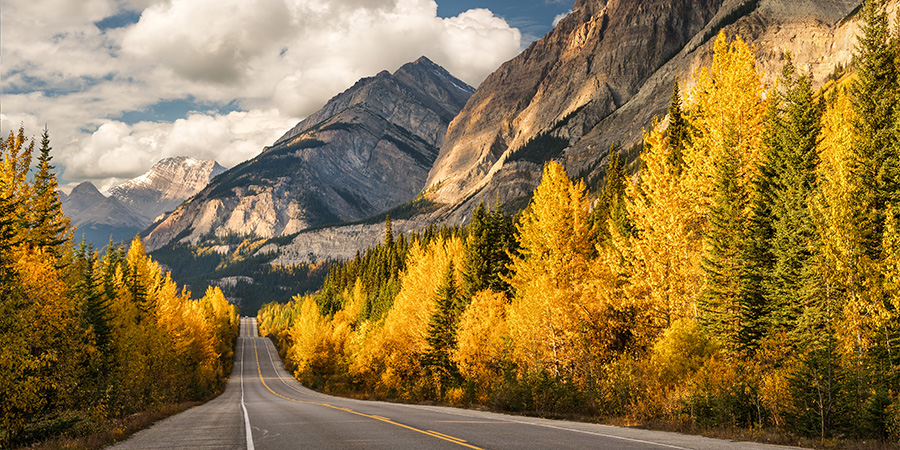 6. Drive Icefields Parkway to Columbia Icefield
If you have a rental car for your independent adventure, or if your escorted tour through the Canadian Rockies includes transit aboard a motorcoach, a road trip down Icefields Parkway is a must. Its route is so impressive that Condé Nast Traveller named it one of the world's most scenic drives. This byway sets the stage for incredible views of wildflower-marked valleys, glaciers, Peyto Lake, wildlife, and soaring mountain peaks. It also offers access to a place unlike any you have experienced before: the Columbia Icefield.
Here, step aboard a giant Ice Explorer vehicle to travel out to Athabasca Glacier, a 10,000-year-old sheet of ice that changed the landscape of the Rocky Mountains as we know them today. The Ice Explorer takes you right out onto the ice, where you may walk around, taste glacial water, and enjoy a perspective on the mountains that otherwise remains unseen.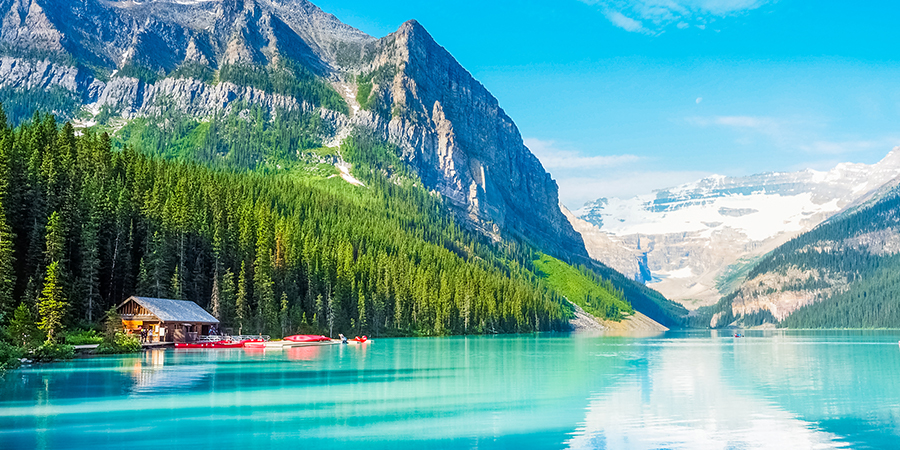 7. Enjoy the Ambiance of Lake Louise
Continuing along Icefields Parkway takes you to the hamlet of Lake Louise, which sits next to a vibrant turquoise-hued lake by the same name. Lake Louise is enveloped in mountain views and offers a fantastic viewpoint over the Victoria Glacier. Visitors enjoy exploring the lake's waters by kayak or canoe during the warmer months and ice skating upon it, surrounded by winter magic when the lake freezes.
Hiking trails abound in this part of Banff National Park, as do ski resorts. Lake Louise has some of the Rockies' best places for skiing and snowboarding. At the end of the day, resting your head at the picturesque Fairmont Chateau Lake Louise means your base for adventure is just as beautiful as your surroundings.
8. Watch the Sunrise at Moraine Lake
Moraine Lake is beloved for its blue-green glacier-fed waters and iconic surroundings. It is a lake so famous that it found its way to the face of Canada's currency. On its shores, conifer groves meet steep mountain faces and jagged peaks. This gorgeous site is even more scenic in the wee hours of the morning before the sun has reared its head for the day. There is a reason why social media has made the sunrise at Moraine Lake famous, and we recommend you experience it for yourself.
As the sun peeks over the horizon, rosy alpenglow cloaks the mountains, and a kaleidoscope of colors overtakes the skies. At this time of the day, the water on Moraine Lake is mostly still, reflecting all this beauty and giving you a double-header of impressive views. Remember your camera for this one.
9. Cruise Lake Minnewanka
You may hear names like Lake of Spirits or Devil's Lake mentioned during your time in Banff National Park, and both refer to the treasure that is Lake Minnewanka. The lake is the largest body of water in the park and thrills visitors throughout the year with its breathtaking scenery. One of the best ways to experience its beauty for yourself is to embark on a guided cruise. These excursions allow you to look upon mountain ridges, forests, and valleys from a different perspective and introduce the legends and lore of the region one watery scene at a time.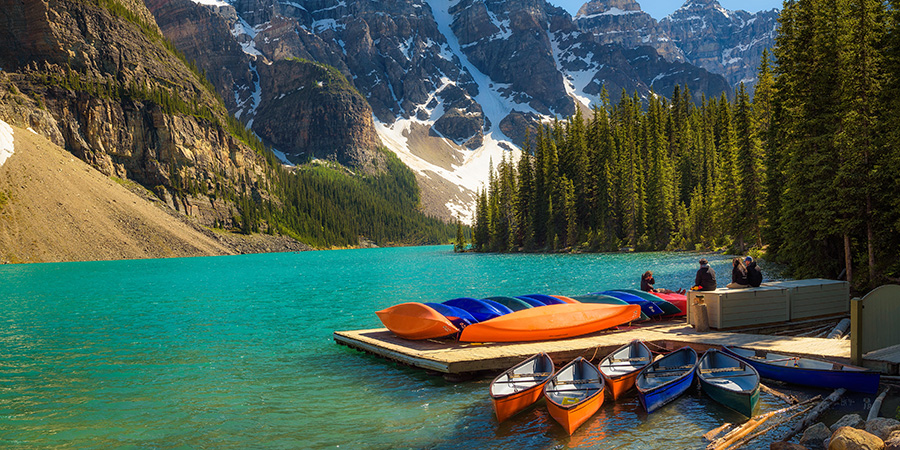 10. Unleash Your Inner Adventurer
The best things to do in Banff and Lake Louise do not have to include famous attractions or route maps; they can simply be pushing your limits and tapping into your adventurous side. Rent a kayak or canoe at one of the local lakes, and set out onto the water on your terms. Fish for trout in the frigid glacial water, or set out onto hiking trails that unveil views you could only dream of previously. Try your hand at things like mountain biking, mountain climbing, or horseback riding through the valleys. Strap on a pair of ice skates during winter to skate on one of nature's ice rinks. Find child-like joy in a pick-up hockey game or tubing down a snowy embankment. Set out on the slopes from your mountain resort or one nearby, as there are skiing and snowboarding courses for all skill levels. There is no limit to what you can do when you visit Banff National Park.
Enjoy the best of Banff and the Canadian Rockies with a thoughtfully planned rail journey from Vacations By Rail. Choose from packages including:
Your adventure awaits in Banff National Park.