Sometimes, one of the hardest things about going on vacation is taking the first step: choosing how you are going to vacation. The world is filled with options, ranging from the classic American road trip to rail vacations across continents and cruises through vast bodies of water. What if there was another option, though, one that offers the intimacy of small-group travel and yet all the adventures of a well-planned expedition? A trip that navigates scenic waterways and visits stunning destinations? A journey punctuated by fantastic food and wine? An option hand-crafted with a thoughtful itinerary that features memorable experiences in cities old and new? Welcome to a European river cruise.
A relative newcomer to the travel scene, these all-inclusive voyages take place aboard smaller ships that weave through European rivers with deft and ease. Their offerings are as unique as ocean cruises, meaning there are options to suit travelers of all tastes, including you. Here are our top tips for choosing a European river cruise that answers your travel dreams.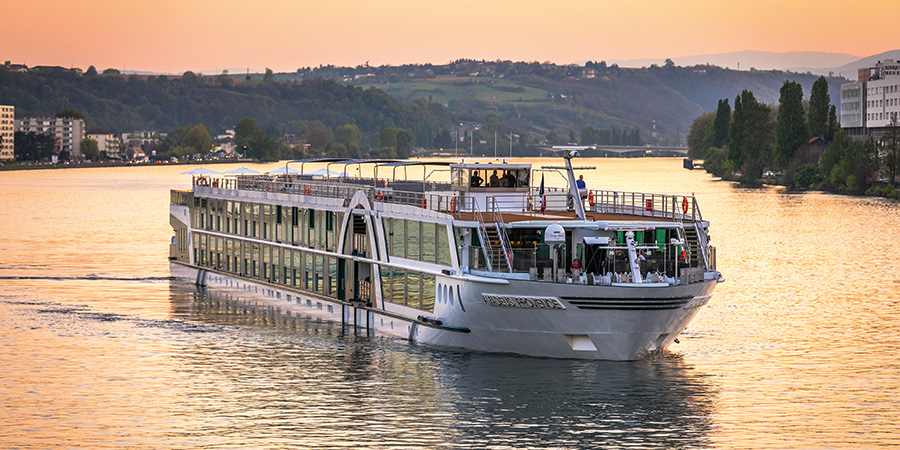 Consider Europe's Waterways and Your Interests
Across the continent, stunning rivers and tributaries set a picture-perfect backdrop for your grand adventure. Close your eyes and picture your ideal panoramas. Whether you enjoy being surrounded by nature, modern cities, or towns shrouded in centuries of history, Europe's rivers provide the perfect view.
River cruise ships provide multiple decks from which to enjoy your chosen river's unique surroundings. Furthermore, there are also opportunities to disembark the ship and get an up-close perspective on Europe's breathtaking beauty.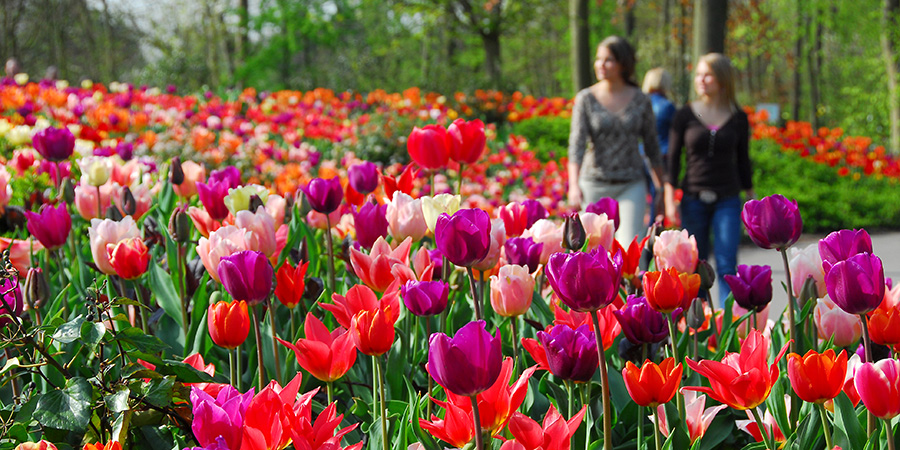 Look at Cruise Vacations at Different Times of the Year
One of the top tips for a river cruise selection that meets your needs is to think about what you hope to do and see. Europe river cruises operate throughout the year; however, the peak cruising season falls during the warmer months. From May through September, the waters warm, the landscape regains its multi-hued splendor, and the various cities and ports of call throughout the continent burst to life once more. Each passing month during this set "peak" offers a new version of the terrain - whether by subtle means or pronounced changes.
Cruising in May offers glimpses of spring flowers alongside the shores and blooming as a soft contrast to the often-cold appearance of ancient stone buildings. Later in May and into June, the grape vines that frame rivers like the Rhine, Moselle, and Dodogne are just beginning to wrap around their supports and grow small flowers. The balmy summer days in June, July, and August bring luscious grapes to the vines and transform cities into playgrounds for locals and tourists alike. Long days offer plenty of sunshine and extended hours to explore landmark sites, sample local cuisine, and immerse yourself in unmatched culture. As September takes its place, many of the grapes have been harvested, leaving vines to begin their autumn showcase. Fall foliage begins to creep into the riverside forests, and the cooler daytime temperatures make sightseeing and sitting on your ship's decks more comfortable.
Some tours operate further into the year, presenting a slower pace of life and the festivities that only winter can bring. Take the Christmas Markets of the Rhine river cruise, for example. This European river cruise sets sail in December, navigating cities like Cologne, Rüdesheim, Koblenz, and Bonn. Passengers enjoy visits to traditional Christmas markets in these destinations, with ample time to shop the stalls and savor mulled wine and spiced baked goods. A highlight of the journey is sailing through the Rhine Gorge, which is breathtaking even without its verdant summer flora and fauna.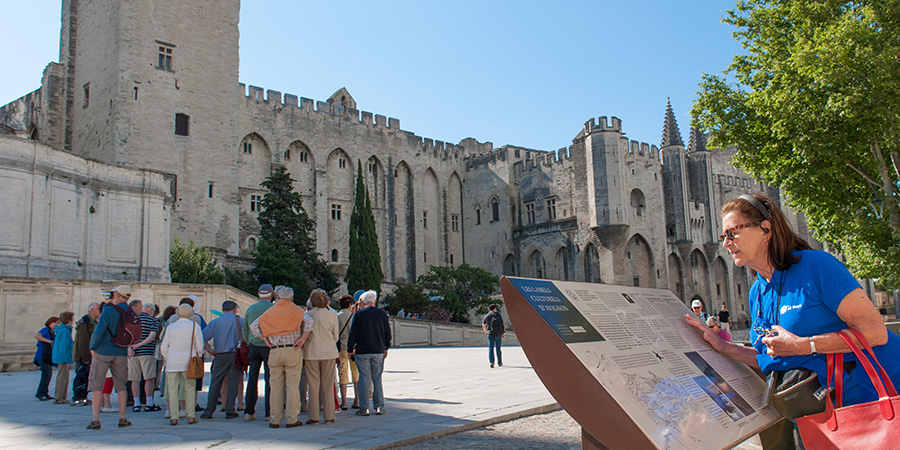 Compare Onboard Entertainment and Shore Excursion Options
When you are thinking about how to choose the best cruise vacation for your next adventure, look at the experience as a whole, not just at the part of the world where the river is located. On Vacation By Rail's European river cruises, the journey is just as important as the destinations along the course. As such, we craft vacations emphasizing cultural immersion on the ship and off.
On-ship entertainment and enrichment include fascinating presentations by experts, games in the social lounge, live music, movies, tastings, and more. On Danube river cruises, you may enjoy a private concert by members of the Vienna Philharmonic Orchestra. In contrast, a Douro river cruise could be complemented by a lively performance by Portuguese folk dancers. All onboard entertainment takes place in the window-encased Panorama Lounge on Amadeus ships, which are thoughtfully designed with cozy seating and fantastic sound insulation. This means that if you choose not to participate or are ready to go to bed, there is no noise pollution to impede your relaxation.
Shore Excursions are a highlight of all cruise lines, and river cruises are no exception. As you sail Europe's waterways, enjoy a mixture of free time for sightseeing and guided touring at various ports of call. This thoughtful combination is ideal for a nuanced perspective on destinations unlike any you have visited before. Walking or driving tours led by local guides are an excellent way to see the most famous sights, and specialty excursions offer an even better look. Because of the smaller number of travelers that river cruises accommodate, your group experiences excursions unsuitable for large bunches. Taste wine in local vineyards while cruising the Moselle or ride aboard quaint local railways, such as the Drachenfelsbahn Mountain Railway, near the banks of the Rhine.
Some important notes to consider:
You are not obligated to join shore excursions or onboard entertainment. Many river cruise vessels offer free bicycles for passenger usage in lieu of touring and have plenty of quiet areas for you to lounge in peace. Cruise managers are always readily available on board to discuss any questions you have.
The dress code on river cruise ships is much more relaxed than ocean cruises. Make sure you bring appropriate clothing for your voyage's excursions, yet feel free to enjoy the ship's amenities in comfort.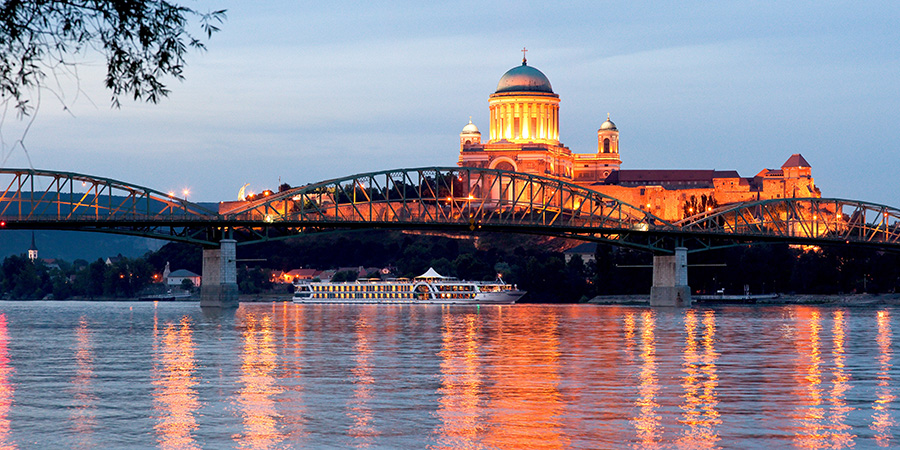 Think About How Many Nights You Would Like to Spend on the Water
The duration of the cruise you choose can be as variable as the destinations through which it passes. Standard European river cruise tours can last anywhere from five days to two weeks, with the vast majority falling in the seven- to eleven-day range. Many factors play into the length of your trip, including if the journey is solely on the water, if there is land touring before or after your river cruise, and if there is a train portion to your itinerary. Take, for example, the Fairytale Bavaria & Danube Cruise. This tour spends four days exploring classic Bavarian towns, visiting gorgeous castles, and riding aboard a scenic railway before joining the Amadeus Queen or Silver II for a seven-night cruise. On the other side of the spectrum, the Magic of the Moselle features overnight accommodations on a luxurious Amadeus ship for all six nights of the vacation.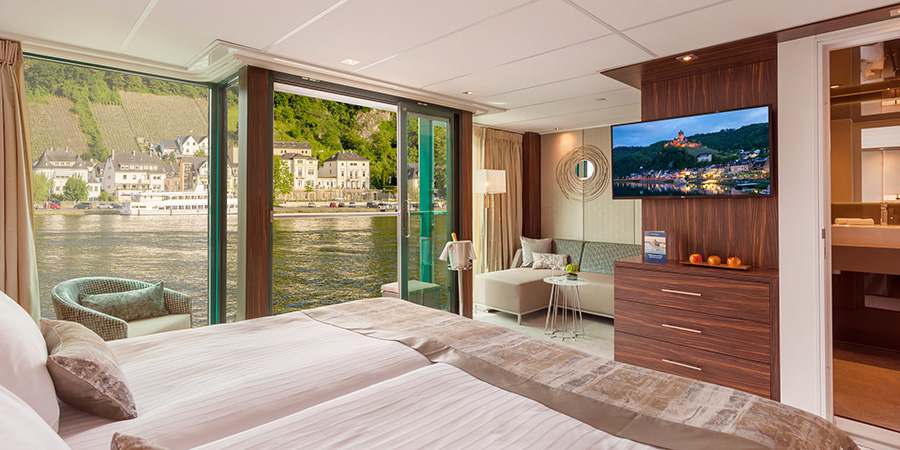 Select a Cabin That Speaks to Your Needs
Whether aboard a five-star Amadeus cruise ship on one of Europe's major rivers or skirting through a tributary on a river barge, you have choices regarding your accommodations and its amenities.
At a minimum, on Amadeus ships, you can choose between Deluxe Suites, Deluxe Staterooms, and Classic Staterooms. Some vessels also offer Junior Suites to further your options. Each choice includes private en suite bathrooms, sumptuous fabrics, flat-screen televisions, closet storage, and individual climate controls. Beautiful views and natural light flood the rooms, no matter which cabin you select.
Suites and Deluxe Staterooms include private balconies, where you can stand or sit depending on the ship's configuration and enjoy the passing scenery. This is an ideal escape for someone who might need to get a little work done or would like a quiet vantage point. A number of ships offer French Balcony Staterooms , as well, in which the floor-to-ceiling picture windows drop down, and you can breathe fresh air without stepping out of your room. While the Classic Staterooms do not feature balconies, their windows showcase the passing scenery beautifully.
Barges are smaller than standard river cruise ships and typically accommodate only a couple dozen travelers. Their rooms, too, feature plush bedding and private en suites, as well as all the creature comforts of home - climate control, television, and Wi-Fi. The well-appointed rooms are designed with efficiency in mind and make excellent use of a smaller footprint than river ships. There are no private balconies on most river barges; however, high windows allow natural light and memorable vistas.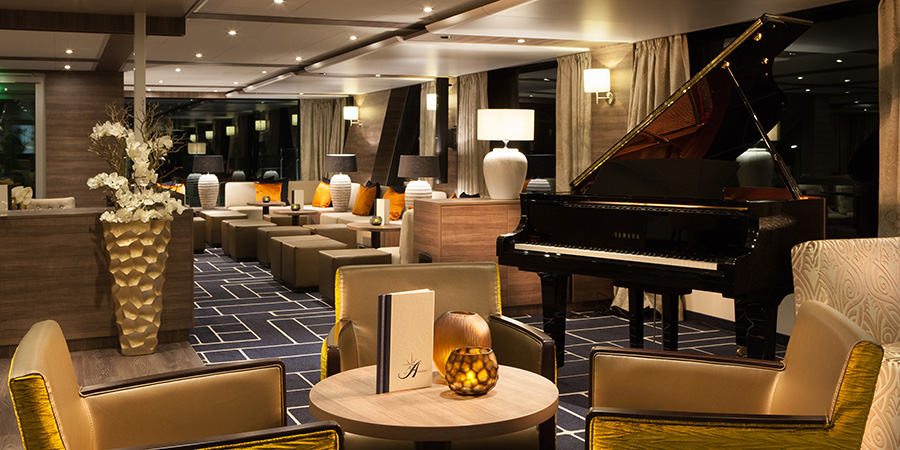 Prioritize Amenities That Will Enhance Your European River Cruise
Embarking on a European river cruise can be daunting, but take solace in the fact that our tours utilize luxury cruise ships that provide all the comforts of an opulent hotel. Your accommodations are complemented by extra experiences to enhance your vacation. On the vessel, enjoy all-inclusive service that includes gourmet breakfast, lunch, and dinner daily, many of which are inspired by the regions where your cruise is traveling. Snacky extras, beverages, and cocktails further round out the offerings.
Like ocean cruises, river cruise vessels have spacious sun decks with seating and comfortable commons areas to chat with your fellow travelers. Fitness rooms are also available. Thanks to your cruise manager, information about each day's travels and activities are easily accessible, keeping you well-informed at all times. And speaking of travel, the ship never ventures through the most scenic parts of the rivers overnight, so all the glorious sights around the waterways are yours to behold. All of these things come standard.
Select ships have additional offerings, such as the indoor pool of the Amadeus Queen, which sails down the Danube and Rhine Rivers, amongst several others. Many ships have spa or massage facilities. The Amadeus Provence offers guests the opportunity to soak in an outdoor pool during Rhone River cruises. Because not all ships navigate the same waters, you may have to prioritize the location and amenities that matter most to you to create the vacation of your dreams.
One of our very best tips for your river cruise selection: The best river cruise vacations are not those that explore a specific location or that follow a particular river. Instead, they are the ones that fill your heart with adventure and leave you wanting for nothing. Contact us today to find the cruise that best meets your travel goals.