Setting out onto the water can make for a relaxing reprieve from everyday life. It only gets better when you join waterways in stunning destinations, where the water is your ticket to incredibly scenic panoramas and ports of call that ooze history and embody the spirit of adventure. While cruising the world on the ocean provides these things to an extent, there is something magical about sailing on smaller bodies of water - namely, Europe's rivers.
A European river cruise is an excellent platform to get better acquainted with the continent's offerings and to see parts of the world that are difficult to access by land. But this is only the beginning. Here are the top five reasons why a river cruise in Europe is better than an ocean cruise.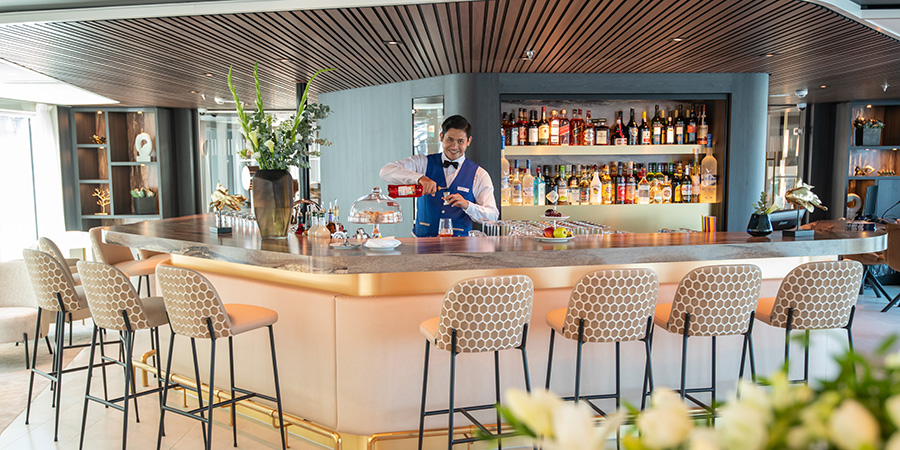 1. Smaller Ships Make for a More Personalized Experience With Less Waiting
Perhaps the most prominent difference between a river cruise in Europe and an ocean cruise is immediately recognizable: the scale. On river cruises, the ships are much smaller and designed with the comfort and pampering of fewer than 200 guests in mind. The vessels are highly luxurious and liken themselves to floating five-star hotels. Ocean liners also offer an elegant atmosphere; however, their amenities are spread over as many as 18 decks, depending on the cruise line, and the passenger count is not even in the same arena. The largest ocean-going ships can house 9,000 voyagers at a time.
Service becomes more personally tailored with a smaller group of travelers. The staff comes to recognize you throughout the cruise - and vice versa. If you have any questions or need suggestions for what to do during your free days, it is much easier to locate and converse with the ship's cruise manager. Meals are freshly prepared instead of mass-produced, and it is easier to accommodate special dietary requirements. Further, fewer people onboard translates to less time waiting overall. Gone are the times of waiting around to grab a lounge chair in the ship's common areas or standing in long lines when boarding and disembarking at each port of call.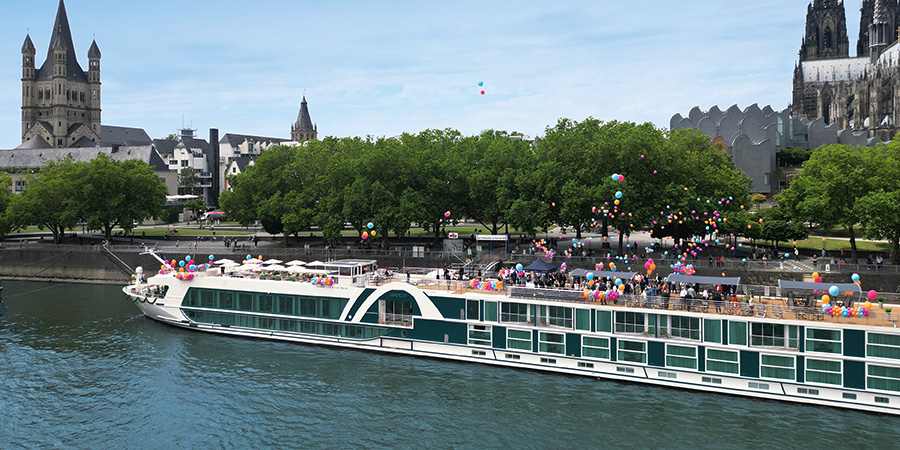 2. Intimate River Vessels Create Comradery Between Guests
The cozy environment fostered on river cruise ships is unmatched. Enjoy meals in the dining room and conversations amongst the same groups each night. Play games and watch movies together in the Amadeus Panorama Lounge, or enjoy the passing scenery from the sun deck's chairs with newfound friends.
The included onboard entertainment options become less about finding something for yourself to do independently and more about creating a memorable travel experience together with others. It is not uncommon to find presenters and live music on river cruises, and sometimes, private concerts and dance performances fill the nights with wonder. Even off the ship, the excursions have an intimate feel. The smaller group size lends itself to things like wine tastings in local vineyards, guided walking tours, and visits to castles, religious sites, and other historical points of interest where large crews cannot fit.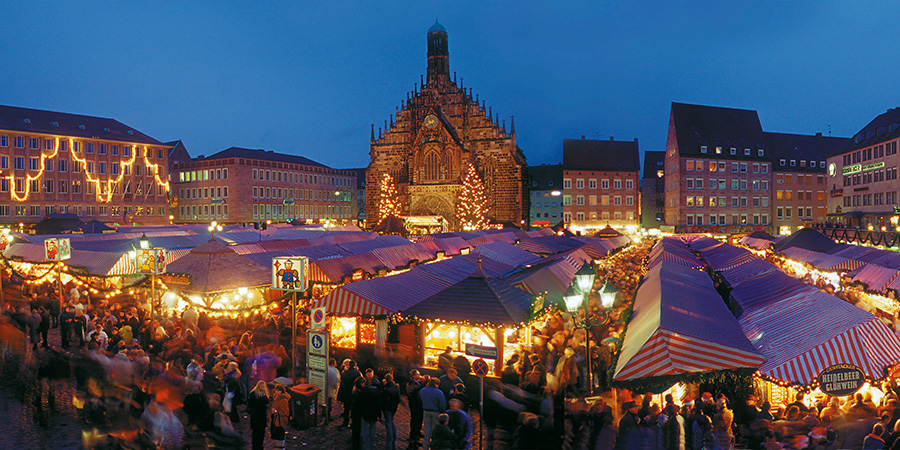 3. River Cruises Include More Ports and Opportunities to Explore
Ocean cruise lines traverse long distances and have itineraries that often feature a day at sea or more. For some travelers, this is a dream. No land in sight; no worries. For other travelers, the inability to leave the ship during these periods becomes redundant, and the lack of scenery is, frankly, boring. The river cruising experience is much different. Sailing down narrow waterways means there is always something new to see on the shore. Look upon changing terrains and illustrious cities, and soak in the time-capsule look of tiny riverside towns and ancient castles.
Being this close to towns and cities comes with another benefit: A more in-depth travel experience that is heavy on ports and light on long-distance water travel. Most European river cruise itineraries feature a new port of call each day. Some trips are even more port-intensive, stopping in several locations daily as the luxurious vessel navigates its winding course. Because of the river cruise vessel's smaller size, they can easily dock without having to find a sizable harbor. This convenient factor makes it easy for travelers to hop off and sightsee, join optional excursions, or explore local dining options in gastronomic epicenters.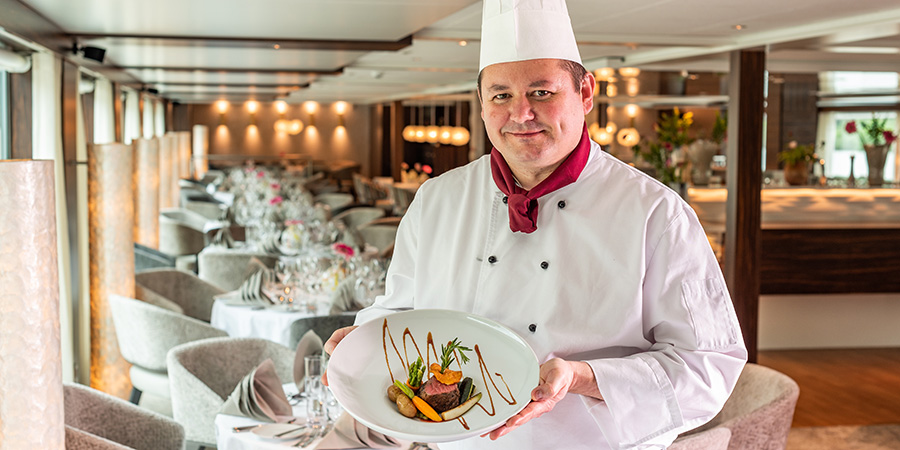 4. All Inclusive Truly Means All Inclusive on a River Cruise in Europe
Ocean cruises often come with a smaller upfront investment. What is important to remember, though, is that the base ticket price is just that, a base. Consider that if you want alcoholic beverages or soft drinks, that is an extra cost. Shore excursions are an additional fee, and wireless Internet is another. Specialty dining experiences on board are also paid out of pocket.
From the moment travelers step aboard their European river cruise ship, they are swaddled in comfort and amenities. Enjoy freshly prepared breakfast, lunch, and dinner daily, as well as dessert and plenty of snacks and appetizers in between. Wine and beer are included with dinner, while cocktails are served at special onboard events.
Wi-fi is complimentary in public areas of the ships, and there are plenty of onboard entertainment options, including presentations by experts, private concerts, game nights, movies, and wine tastings that are free for passengers to enjoy. When the vessel docks for the day, embark on shore excursions that range from vineyard visits to guided walking tours of UNESCO World Heritage sites without removing your wallet from your in-room safe.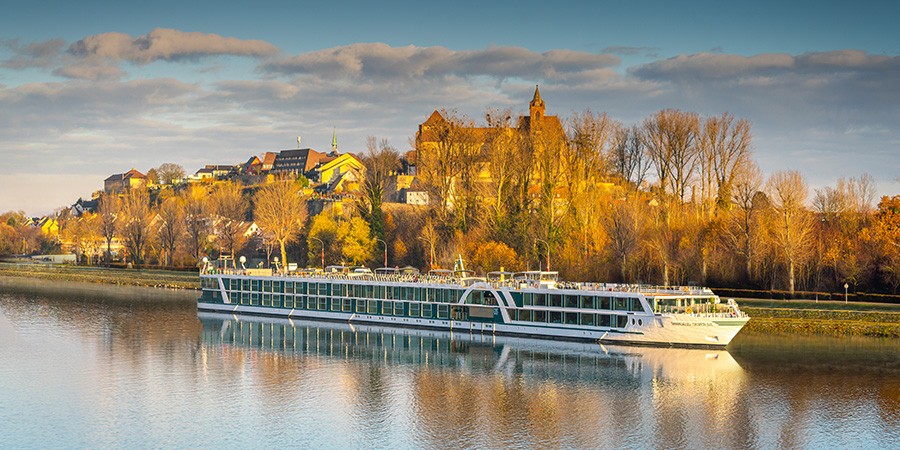 5. The Best Views are Always on Display
The continent is brimming with scenic waterways that must be seen to be believed. Luckily, Europe river cruises highlight this beauty by only traveling the most picturesque portions of the rivers by daylight. Especially when covering long distances between major destinations, some travel takes place overnight, though the itineraries have been perfected to ensure none of the best sights go unseen. Grab a seat on one of the decks, and watch as postcard-perfect towns bloom on the shoreline. Their ocean cruising counterparts cannot say the same, as they have to make headway, whether the views are impressive or not.
There are plenty of things to know and consider when choosing between a European river cruise and an ocean liner, though one fact reigns over them all: River cruises are ideal for nearly everyone. Whether you enjoy peaceful views and easy days or insightful journeys filled with opportunity, there is something for you on our thoughtfully planned river cruises. These expeditions explore waters from Portugal to Hungary and are as unique as the travelers who join them. Retirees, honeymooners, and everyone in between can find something to love. Contact a Rail Specialist today to experience Europe's calm rivers for yourself.