Sometimes, choosing a spot for your next adventure feels a little like spinning a globe with your eyes closed and seeing where your finger lands. Do not leave your next trip to chance; instead, peruse this list of the best vacation destinations for 2023. With travel destinations throughout Europe, the United States, and Canada that are beloved for their culture, cuisine, art, or natural beauty, there is sure to be an option that ticks a box on your travel bucket list.
In the United States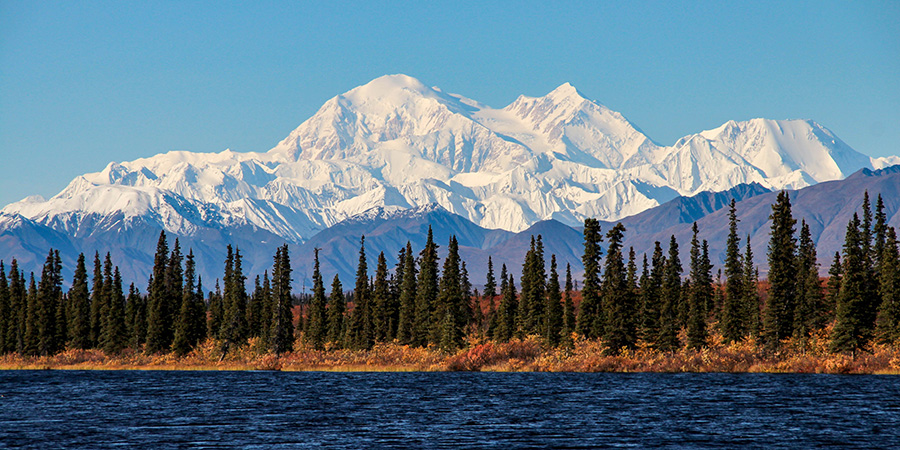 Alaska
Endless stretches of unspoiled natural grandeur give way to cities where long-standing traditions take hold in beautiful Alaska. Traveling aboard the Alaska Railroad to remote destinations where the roads do not reach is an experience like no other. Pair that with experiences like seeing America's tallest mountain at Denali National Park, cruising majestic Kenai Fjords National Park with calving icebergs and bountiful sea life all around, dog sledding, or aurora borealis viewing to create a memorable vacation.
Consider joining the summertime Alaska the Greatland tour for a comprehensive look at America's Last Frontier while traveling between Fairbanks in the heart of the state to coastal Anchorage. Enjoy visits to Denali National Park, Talkeetna, Kenai Fjords National Park, Seward, and Prince William Sound. For a contrasting experience, book the Aurora Viewing at Bettles Lodge tour in winter 2023. This tour sets off in search of the colorful northern lights, traveling to Fairbanks first and then further north into the Arctic Circle to Bettles Lodge. Few things are more impressive than watching the colors dance across the sky with no light pollution.
The Pacific Northwest
Within America's Pacific Northwest is a treasure trove of fascinating cities and natural spectacles that make it hard to believe you have not left the country. There is always a hidden gem to discover, from coastal rainforests to dramatic coastlines and impressive mountain passages. It is no wonder it is one of our top travel destinations.
Discover its wonders on the Pacific Northwest Coastal Adventure, which begins in vibrant Seattle and offers a day of exploration in Mt. Rainier National Park before transferring travelers to Portland aboard Amtrak's Cascades. In addition to having a chance to seek out the city's vast offerings, enjoy visits to the Columbia River Gorge and Multnomah Falls before continuing by motorcoach to the Florence Sand Dunes and Humboldt Redwoods State Park. The journey ends in San Francisco, where excellent food is just part of the attraction.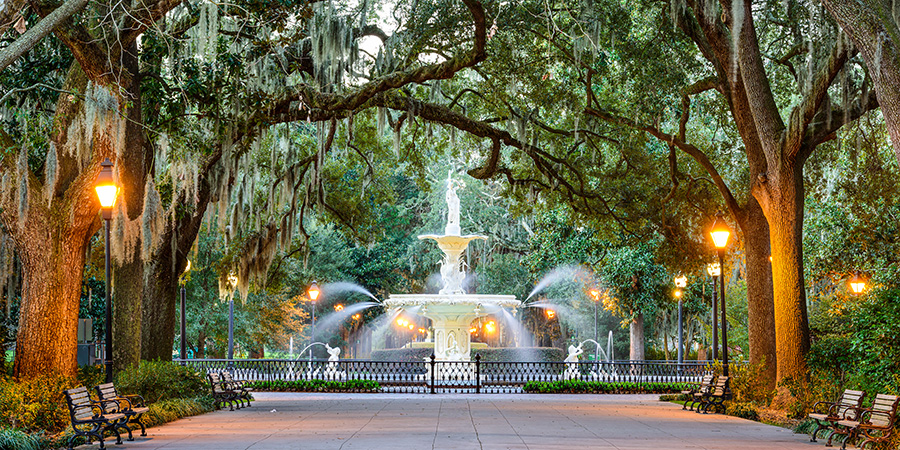 The South
Some of the best places to go on holiday are found in the South, where charm oozes through the veins of small towns and big cities alike, and history is as bountiful as sweet tea. Each state has its draws, and embarking on a train journey is the best way to experience them.
Uncover the Best of America's Music Cities while traveling between Tennessee and Louisiana. Find yourself immersed in country music in Nashville. Highlights here include a visit to the Country Music Hall of Fame, a backstage tour of the Grand Ole Opry, and time at RCA Studio B. Moving to Memphis, another sound, rock 'n roll, fills the air. Immerse yourself in all things Elvis at Graceland, and see the roots of rock at Sun Studio. From Memphis, join the Amtrak's City of New Orleans to New Orleans, Louisiana, where Mardis Gras traditions and French Quarter scenery come to life.
For a different side of the South, embark on the Charms of the South: Savannah and Charleston trip, which focuses on the rich history of the coastal cities. Split your time between Savannah, Georgia, and Charleston, South Carolina, with a memorable day trip to Jekyll Island in between. Amtrak's Palmetto allows you to soak in Antebellum scenes while traveling from one city to the next.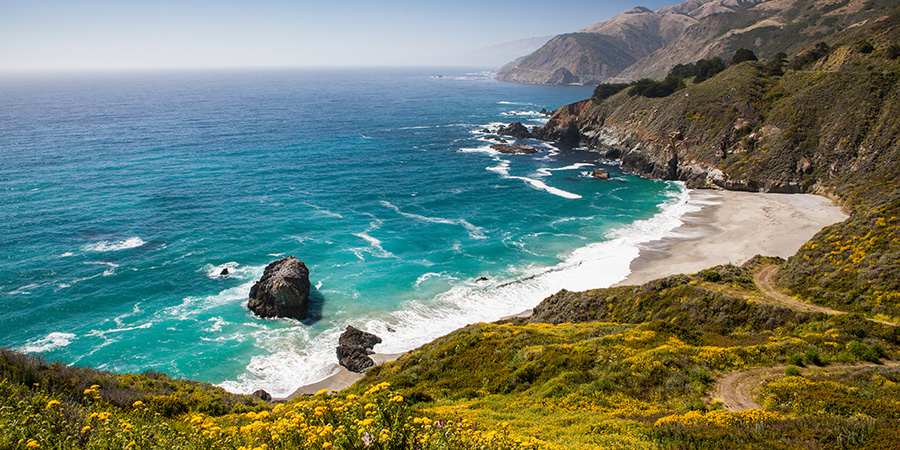 California
Golden sunsets and dynamic cities call to you in sunny California. The state is brimming with popular vacation spots that range from the soaring redwood forests and award-winning wine areas of the north to the beautiful beaches along the Pacific Coast Highway and the deserts in the southernmost regions. All of this is framed by dramatic coastal scenes of the Pacific Ocean.
Set your sights on the beauty of Southern California on the California Coastal Classic journey. This trip combines the routes of Amtrak's Coast Starlight and Pacific Surfliner to showcase the deep blue waters, rocky alcoves, and idyllic beach towns as you travel between Salinas and San Diego. Begin in the eclectic city of San Francisco, then move on to beautiful Monterey.
From this point, board Amtrak in Salinas and explore Santa Barbara, Beverly Hills, and San Diego. Salty air and gentle sea breezes join classic Southern California views to make this trip extraordinary.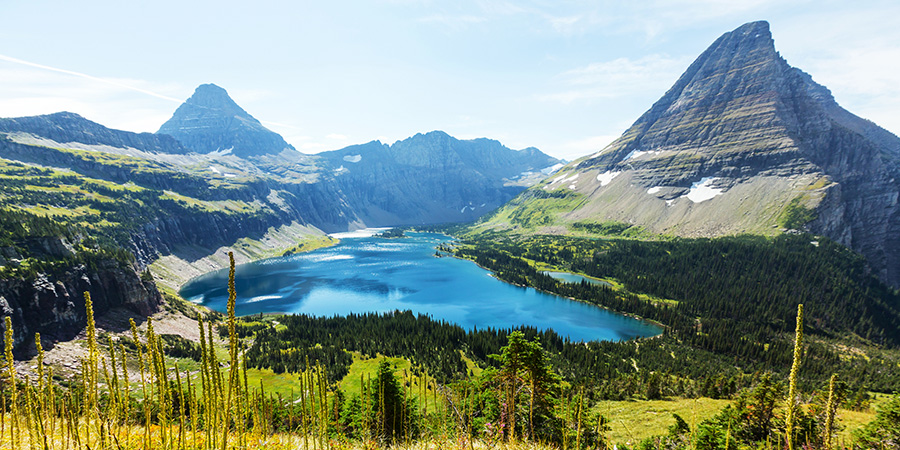 Glacier National Park
Of all of America's great national parks, this Montana landmark has perhaps been the least influenced by man, thanks partly to its remote location. Over 700 miles of hiking trails, 26 glaciers, and one scenic roadway greet you in Glacier National Park. There are over 1 million acres of pristine wilderness to discover here, including snowy mountain peaks, sprawling valleys, and expansive glaciers that add contrast to the varied terrain. Of course, no visit to Glacier National Park is complete without driving along Going-to-the-Sun Road on a vintage Red Jammer bus.
Visit this park on its own, or join one of Vacation By Rail's tours, like America's Great National Parks, to make Glacier just one of five nationapark stops on your memorable adventure.
If you want to focus your journey on just Glacier National Park, try our Lodges of Glacier National Park trip, which includes travel to and from the park aboard Amtrak's Empire Builder and stays in three impressive lodges on the grounds. By road, land, and lake, enjoy the wonders that can only be found deep in the heart of nature.
In Canada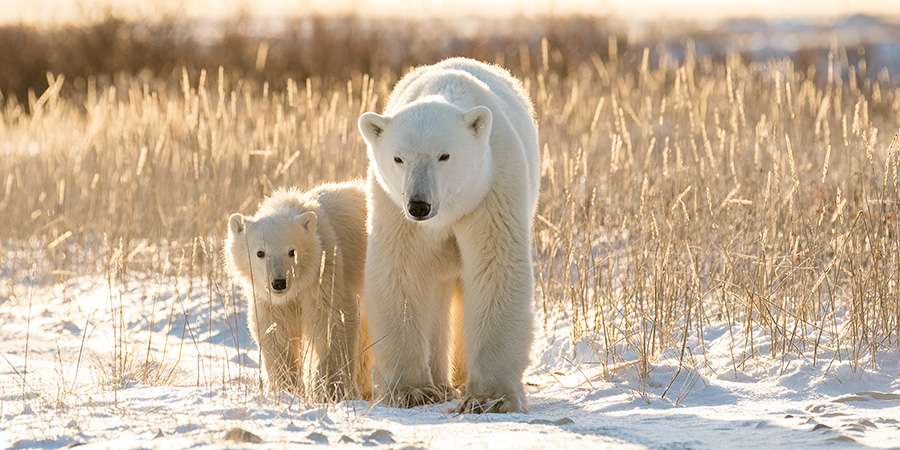 Churchill
It is hard to believe that somewhere on the North American continent is so vast and wild that it has come to be known as the Polar Bear Capital of the world, yet here it is in its arctic glory: Churchill. Located in the furthest reaches of northern Manitoba, Canada, Churchill is one of the best vacation destinations for travelers that crave an experience like no other. Cruise the Churchill River to look for beluga whales or dogcarts into the lush forests. Of course, heading out into the great white wilderness to spot polar bears from the safety of a Tundra Buggy is a highlight of any tour.
Do all this and more on the Belugas and Bears by Train tour of Winnipeg. Take a day to explore the city's offerings before boarding VIA Rail's Winnipeg-Churchill train for a two-night journey of over 1,000 miles to Churchill on the Hudson Bay. You then have three full days to capture the north's adventurous spirit before returning to Winnipeg by plane.
Across the Pond in Europe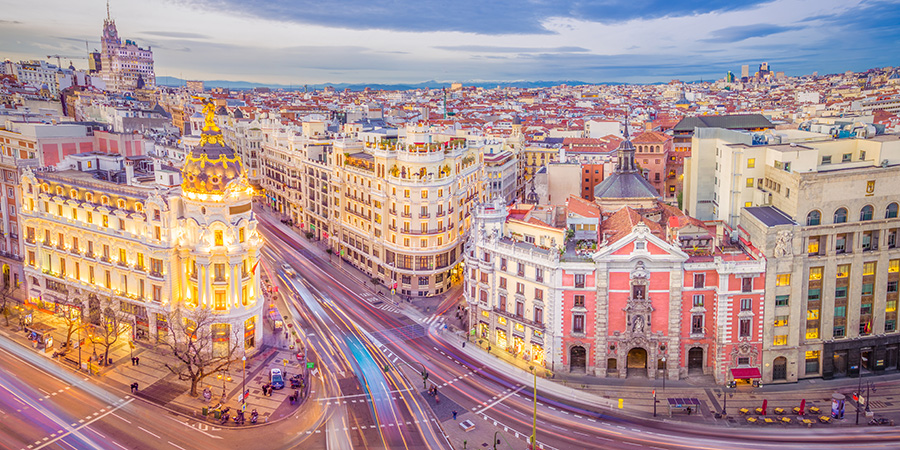 Spain
Music, world-class cuisine, and layer upon layer of history welcome you to Spain on the stunning Iberian Peninsula. This vibrant country has no shortage of spice and culture to attract visitors and keep them coming back for more. Taste tapas in the place where they were founded, Seville, or dance the night away in a flamenco cave in Granada. Madrid is the place to be for art and historic buildings. Whether you crave the rich flavors of the Andalusian region or want to walk the glistening beaches of the Costa del Sol, there is so much in Spain.
Spend nine days discovering the best of Madrid and Highlights of Andalucia. Spend time in Madrid, Cordoba, Seville, and Granada, soaking in the unique essences of each city in a way that speaks to their accomplishments and histories. Enjoy visits to iconic attractions, including the Prado Museum in Madrid and the Alhambra in Granada. Watch the dancing horses perform in Cordoba, and taste your way through Seville's tapas restaurants. Best of all, a network of high-speed trains connects these cities, so your travels are as efficient as they are scenic.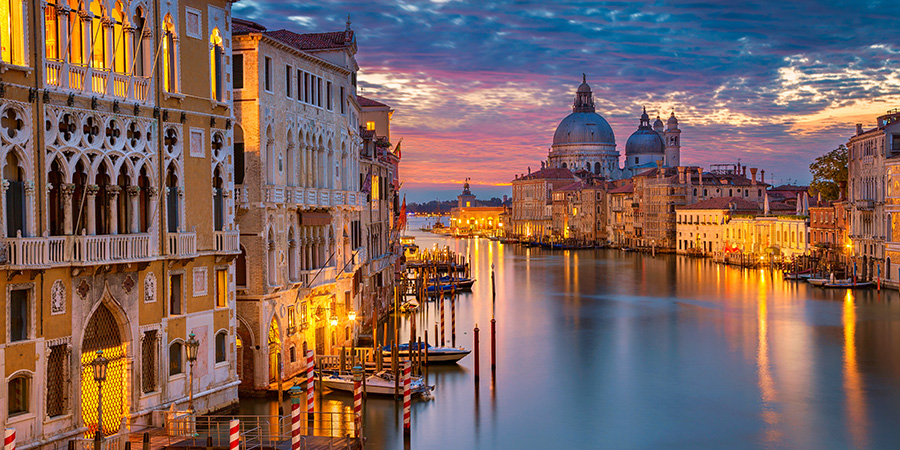 Italy
Italy tops the bucket lists of many travelers, a gastronomic paradise and a country where romance lurks down every narrow cobbled street. It is certainly one of Europe's top travel destinations, and as soon as you set foot onto the boot-shaped land, it is easy to see why. Impressive sites dating to the ancient Romans and beyond dot the streets of the Eternal City, Rome. In Venice, follow intricate canals under bridges and past age-old buildings constructed upon suspended logs. Preserved Renaissance art abounds in Florence. Sip limoncello and taste local olive oil in Tuscany, and marvel at the contrast of bright blue water and colorful buildings that line the Amalfi Coast. Each region and city opens a new range of possibilities.
The 11-day Highlights of Italy Featuring Tuscany and Venice shines a spotlight on these places and more as you explore aboard high-speed trains and motor coaches. Discover hotspots like Rome, Montecatini Terme, Pisa, Chianti, and the brightly-hued villages of Cinque Terre in the Italian Riviera. The trip continues deeper into Italy, venturing to places like Florence, Venice, Naples, Sorrento, and the ruined city of Pompeii. A true crowning jewel of the tour comes as you cruise the Amalfi Coast. As you travel, enjoy tastings of local cuisine and delicious wine sown right on Italian soil.
The best holiday destinations fill you with excitement and inspire you to try something new. Where will 2023 take you?