Looking at vacation packages to scenic destinations like Alaska is always exciting until you see the bottom line. But globetrotting on a budget does not mean selecting boring itineraries with the lowest cost per person. Much like everything else in life, it is all about timing. Choosing to visit Alaska in the correct part of the year can help you save money on your trip costs, from the hotel room to dining and even renting a car. So what magical period allows you to save on your Alaska trip cost? The beautiful shoulder seasons.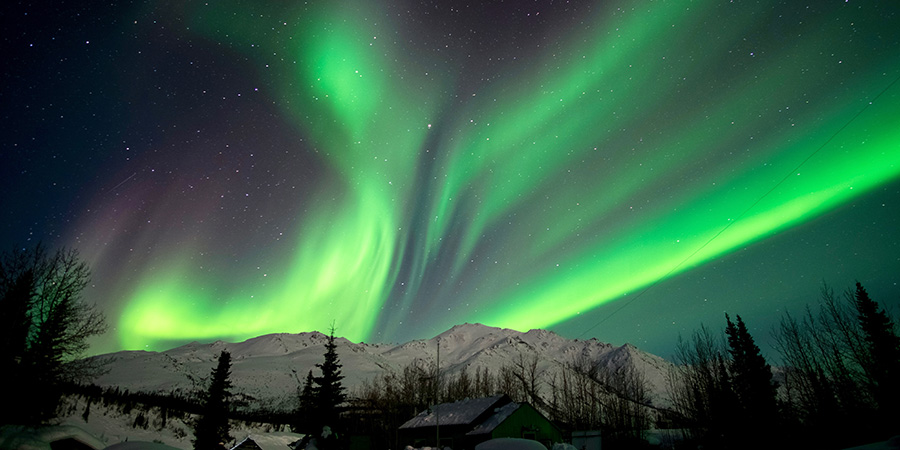 First, Those Seasons That Do Not Qualify as Shoulders
While Alaska features four short but distinct seasons, there are two it is primarily known for: summer and winter. In the summer, all the cruise ships arrive, and the cities become flooded with visitors hoping to capture the spirit of wild Alaska. Peak tourist season begins in late May when the temperatures warm and extends through late August/early September. There is another small rush in the winter when the northern lights are at their peak. The winter travel season begins late in October and extends through February.
There are distinct draws to traveling at these times. The long summer days when the sun refuses to set and the landscape is alive with verdant forests, and brilliant wildflowers keep visitors enchanted. Wildlife is enjoying the sun just as much as travelers are, and there is little to no weather to compete with when viewing it.
In winter, Alaska transforms into a wonderland of its own brand. Untamed landscapes are blanketed in snow and are the perfect complement to vast glaciers and rugged mountain ranges. The long hours of dark skies are the ideal host for the aurora borealis. But what if we told you that you could get a taste of all these things with a small vacation investment?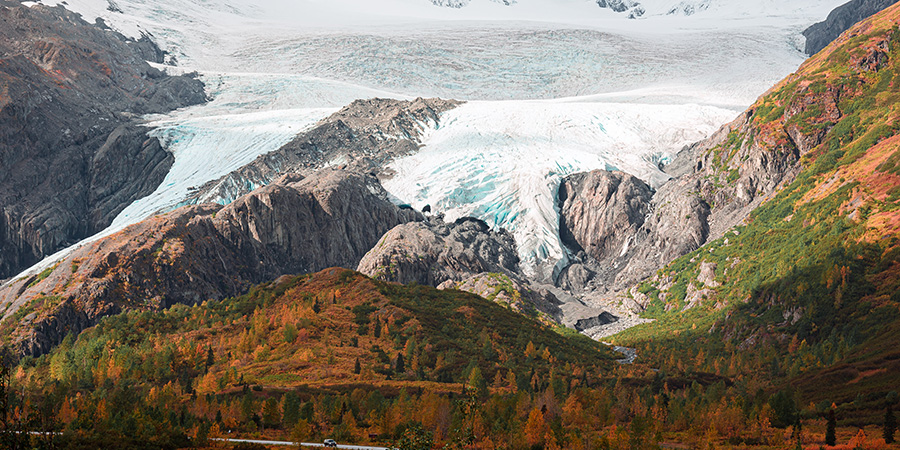 Traveling to Alaska During the Shoulder Seasons
Keeping your Alaska vacation cost down means choosing an itinerary that lands between the two times mentioned above. Typically, this means traveling late in spring or at the cusp of fall.
The first shoulder season of the year comes in April and early May. This period is ideal if you want to catch the tail end of the snow before it is all melted away and get out and explore without the frigid temperatures. Daylight hours have stabilized at this point but are not yet extreme. Fairbanks sees 14 to 15 hours of sunlight at this time of year, but the sun still sets before 10 p.m., offering plenty of time to hunt the northern lights. The animals have awoken from their winter slumber and become more active-perfect for wildlife spotting. Sightseeing at summertime favorites like Denali National Park, Mendenhall Glacier, or charming coastal cities comes with much less stress since there are fewer travelers with which to compete.
After summer travels cease, the second shoulder season springs to life. This period is quieter and begins at the end of September and extends through October. Alaskans are just settling in for winter, and snow may have already kissed the mountain peaks in the highest elevations. Looking at tour packages that arrive during this period, you may be surprised to find that all summer amenities are still available, especially in late September. All the scenic train rides, national park explorations, museums, and attractions still welcome guests.
Perhaps the best reason to choose the fall travel season is the views themselves. While Alaska is primarily white from November until April and shades of green from May until August, the fall brings a unique ambiance to the landscape. Deciduous trees start their autumn show and become alight in warm red, orange, and gold hues. Evergreen groves are peppered amongst them, creating a palette rich with diversity. Furthermore, since the days have shortened by this point, spotting the dancing colors of the northern lights does not require staying up all night.
Tips to Maximize Your Alaska Vacation Budget
1. Be flexible
If you know you want to go to Alaska but don't have a firm date in mind, watch the pricing for the shoulder seasons. The cost to fly to Alaska is generally the cheapest in September, but this does not always mean that hotels follow suit. Often accommodations are discounted 10 to 25 percent in the off seasons, so keep watch of your chosen hotels' pricing for a bit before committing to a flight. Your patience will be of great benefit to your vacation cost.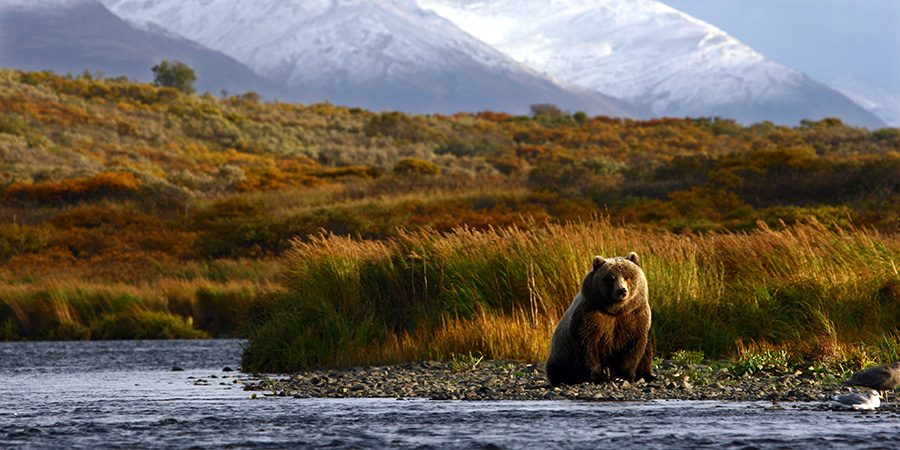 2. Prioritize your adventures
It can be challenging to narrow down what you want to do when visiting a new location; however, if you are concerned about your bottom line, maybe choose a mixture of free and guided expeditions. A bear viewing expedition could cost over $600 per person, whereas hiking with a group and spotting them in the wild is free. Doing a flightseeing tour is thrilling and can cost as little as $150 per person, but driving along a scenic roadway and seeing the mountains, waters, glaciers, and forests from the ground can be just as impressive. Pick the adventures that you cannot live without and build from there.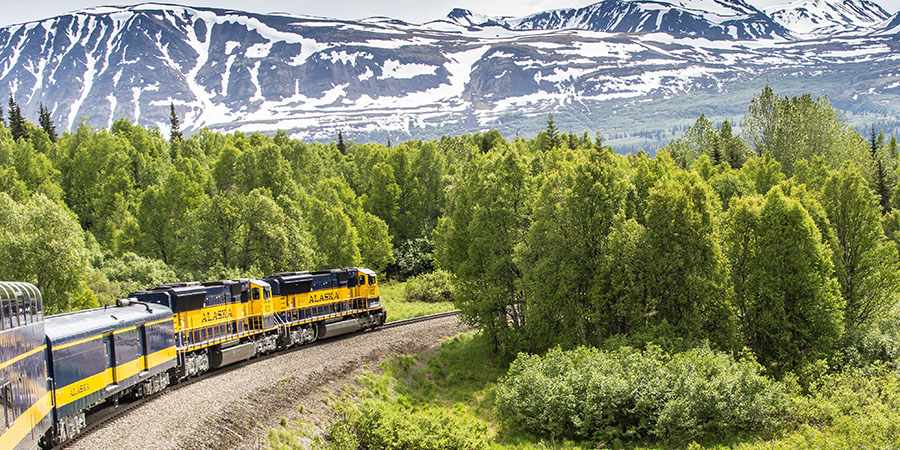 3. Join a rail tour from Vacations By Rail
Separating all the elements of a vacation always seems to make things more expensive. Skip the hassle of booking your hotel, transportation, and excursions; save money by selecting a tour with all these elements in one tidy package. Our vacations explore the land and the water, bringing Alaska to life one stop at a time. Keep watch for specials that reduce your trip costs even further, and give us a call when you are ready to discuss package options that meet both your soul's and budget's needs.