When thinking of somewhere with enchanting landscapes for as far as the eye can see, Ireland comes to mind. Considering a vacation destination with ancient castles and hundreds of years of history? Definitely the Emerald Isle. If your idea of a perfect trip includes world-class gastronomy in culinary havens, your mind may not go to Ireland - but it absolutely should.
Ireland's culture and food are intertwined in a meaningful way. Countrymen created many of the nation's most popular dishes to sustain themselves during the most challenging years, and those meals remain on menus because of their hearty, comforting nature. Irish foods have a strong basis around meat, as the island's climate is ideal for grazing animals for much of the year, and potatoes, which have been a staple ingredient here since the 16th century. Beyond that, freshly caught seafood and baked bread tantalize the taste buds and keep diners returning for more. If your mouth isn't watering yet, here are three more reasons you should consider Ireland, where history and food go hand in hand, for your next culinary vacation.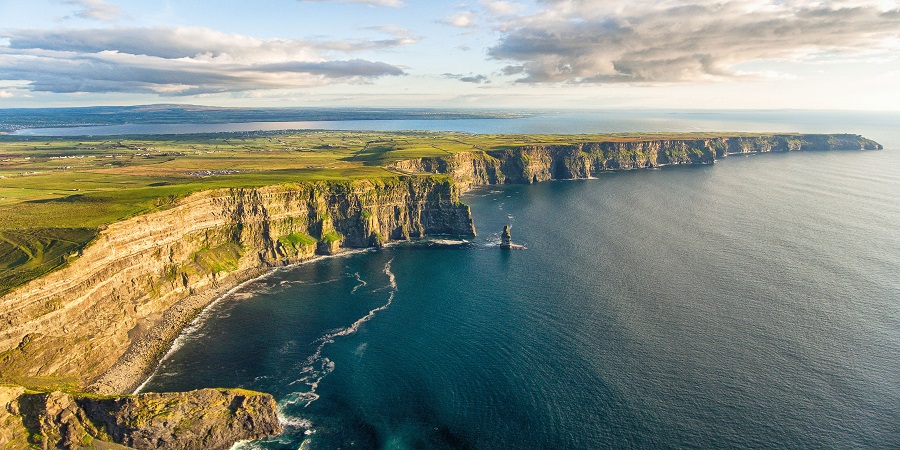 Traditional Irish Foods Vary Throughout the Emerald Isle
When it comes to the culinary arts in Ireland, certain mainstays can be found wherever you choose to explore. Dishes like soda bread and Irish stew, both easy to make and versatile enough to have been cooked and filled with various ingredients, are staples throughout the island. Their reputation is so widespread that they are perhaps the dishes we most associate with the country when considering its fare. Embarking on a cuisine and culture tour in Ireland, though, introduces you to so much more.
Seafood
In West Coast cities like Galway and a bit further inland in Killarney, you will see the influences of the Atlantic. Galway is world-renowned for its oysters and hosts an annual festival to celebrate them. Whether you enjoy them raw on a half-shell or stewed into a soup, you can find these briny delicacies on menus throughout the city. Killarney's chefs also take inspiration from the water, using scallops from nearby Kenmare Bay and freshly caught crab to create flavorful dishes. Of course, old favorites, such as fish and chips and smoked salmon, are always favorites with locals and visitors alike.
On the other side of the country, Dublin's Bay provides delectable mussels and prawns - ingredients that form the base for superb seafood chowders. Nearby fishing villages provide their catches, and Dublin's chefs bring them to life. Interestingly, Irish culture has traditionally looked down upon consuming seafood and shellfish, as it was associated with poverty, and "turf" products were so abundant. It is only in recent years and in the hands of modern, well-trained chefs that freshly caught fish is starting to find its place in the nation's cuisine. This factor is among many reasons why an Ireland culture and food tour is so exciting: You can see changes taking place before your eyes.
Breakfast
A full Irish breakfast is one of the key ways to start your day, besides with a Guinness, as persuaded by old-world lore. This meal looks different in the Republic of Ireland than in Northern Ireland, and Dublin is one of the best places in the country to try one for yourself. Dublin's version is composed of bacon, sausages, eggs, soda bread, mushrooms, tomatoes, and white or black pudding. The soda bread is the crucial component that makes this different from the ulster fry, the name for a full breakfast in Northern Ireland. An ulster fry instead features boxty, a type of potato pancake, and baked beans.
Lunch and Dinner
Of course, the country adores meats, cheeses, and root vegetables. Sample new variations of old favorites, like Dublin coddle (a traditional stew made up of any leftovers that were lying around), shepherd's pie, and colcannon (a hearty dish composed of potatoes and cabbage) while in Dublin, Galway, or Killarney. The further inland and north you go, the more these ingredients are featured. For example, exploring the culinary scene in Limerick introduces you to meals composed of Limerick Ham, walnut cheddar, and whiskey cheeses.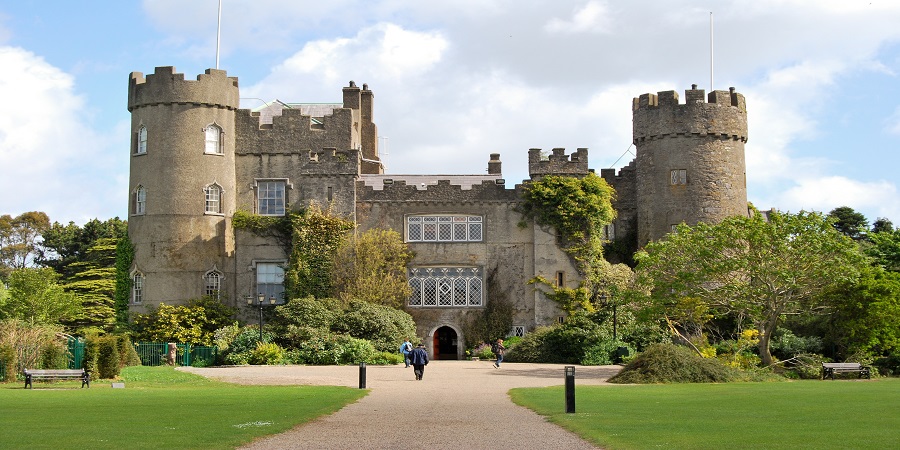 History and Beauty Lie Amongst Gastronomic Epicenters
While traveling in Ireland and venturing through its culinary epicenters, it is not just the food you can enjoy. The nation is rife with history and brimming with sites that tell its stories. See places like castles, centuries-old prisons, and historically significant sites while touring cities and the countryside surrounding them. Each destination's offerings are sure to leave you enthralled.
● In Dublin, food culture collides with sites dating back hundreds - if not thousands - of years. Trinity College, with its ancient Book of Kells, and Dublin Castle are amongst two of the most popular attractions in the city. There are gorgeous cathedrals throughout Dublin, including St. Patrick's Cathedral, built in the 1100s. You can also dig into the history of Ireland's emigration at EPIC The Irish Emigration Museum.
● In Cork, you can explore the urban atmosphere to uncover numerous sites that speak to Ireland's rich heritage. Its 18th-century English market, where you can dip your toes into the region's flavors, and castle-like city gaol are just the beginning of what this destination offers. Blarney Castle draws visitors from around the globe to County Cork, just outside the city. While it is partially ruined, there is much to see at the castle. Its sprawling gardens, underground tunnels, and world-famous Blarney Stone are just the beginning of the castle's appeals.
● In Killarney, historic sites are nestled amongst the breathtaking terrain for which the Emerald Isle is known. Killarney National Park is just on the cusp of the city and is a treasure trove of natural sites, including brambling forests, sparkling lakes, lush hillsides, and waterfalls. Muckross House and its gardens and 15th-century Ross Castle are just some treasures hidden in the verdant landscape. You can also visit Muckross Abbey and its old-world cemetery or Torc Waterfall if it is nature you crave. Perhaps the most enticing attraction near Killarney, though, is the Ring of Kerry. This 112-mile scenic coastal drive unveils a world of incredible scenery from its narrow lanes. Look upon the crashing waves of the Atlantic and wonderful inland sights, from farmlands to ancient stone farms, small Irish villages, and more.
● In Galway, evidence of the location's long tradition as a port town is visible at every turn. The city's main square, Eyre Square, is all 18th-century architecture and charming surroundings. Galway is surrounded by a 12th-century wall, which gives way to the Spanish Arch, a famous archway built in the 1500s. See the Galway Cathedral, built in a traditional style yet constructed less than 100 years ago, or learn the local history at the Galway City Museum. Moving outside the city's bounds, Kylemore Abbey and Connemara National Park are just the beginning of the wonders tucked in the landscape. The most popular of them all: the Cliffs of Moher.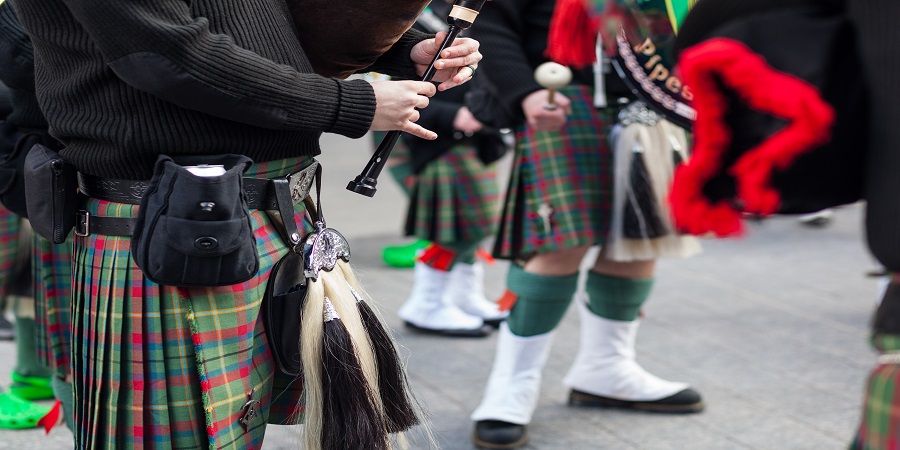 Irish Culture is Always Within Reach
One of the best reasons to embark on an Ireland culture and food tour is the accessibility this small nation affords. Because Ireland is roughly the size of the state of Indiana, it is possible to get from one side of the country to another in a single day's travel. Many enticing cities line the coastline, including Dublin and Galway, and other destinations, such as Waterford, Cork, Killarney, and Limerick, are just inland. Deeper into the nation, you can see places where Irish tradition is woven into modern life seamlessly. And no matter where your adventures take you, Ireland's well-connected railways can lead the way.
Scenic yet efficient routes lead to culture-rich cities and towns whose history is told through food, beer, and whiskey. Traveling by rail can take you from Galway on the east coast or Killarney in the southeast to the capital city of Dublin in around three hours. You can venture from Cork to Limerick or from Belfast in Northern Ireland to Dublin in two hours or less. This nearness and convenience make Ireland such a joy to discover.
Whether you hope to see age-old castles or taste a traditional black pudding for the first time, a rail vacation in Ireland allows you to immerse yourself in a world unlike any other. Ireland's unique culinary contributions and unfathomable history set the tone for a trip you will cherish. Contact a Rail Specialist to find your perfect escape to the Emerald Isle.