Nowadays, the immersive universes that screenwriters create make our favorite television shows and movies more than just a viewing experience. The characters become our friends; their cities, our homes. While we know that the unique worlds they create are not real, we can lose ourselves in their appeals for a few blissful hours. There is a way to bring these destinations to life in earnest and to put yourself amongst the cities and landscapes: travel.
For inspiration for your next vacation, look no further popular shows. Filming locations span the globe and range from thriving metropolises to ruined castles returned to the wild in remote areas - and our rail vacations go to many. Here are our picks for travel destinations from TV shows and movies and how to get there.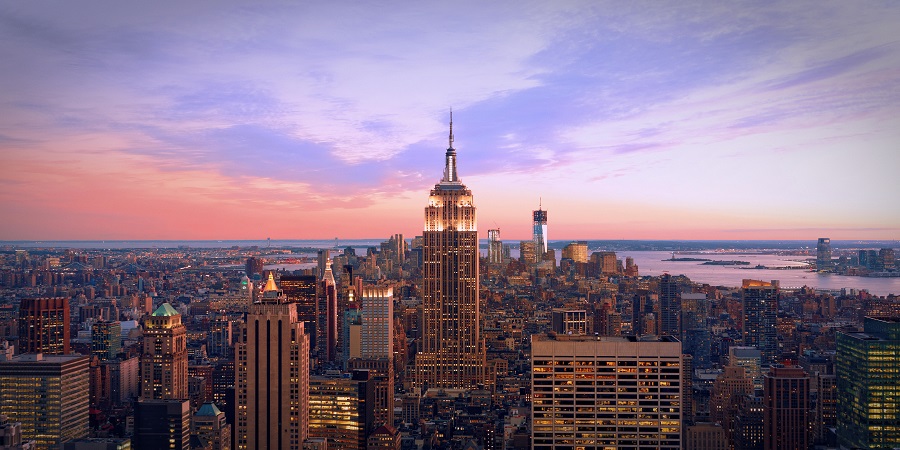 North America
New York City - Friends
"I'll be there for you…" As soon as the tune begins to play, instant visions of New York City's towering skyline come to mind. One of the most popular shows from the 90s and a comfort TV show for many today, Friends has one of the most accessible cities globally as its backdrop. Venture to 90 Bedford Street in the West Village to see the iconic apartment, Bloomingdales to plunge yourself into the fashion world like Rachel, or the Museum of Natural History to see where Ross studied dinos. However, just wandering along the streets, seeing taxis zooming by and the corner coffee shops - though decidedly not as charming as Central Perk - leave you expecting to run into the gang at any time. Our New York, Niagara Falls, and Washington, DC tour is perfect for seeing it all.
Seattle, Washington - Grey's Anatomy
Ferry boats, the Space Needle, and all the expansive water views you have watched fill the screen during Grey's Anatomy's 19 seasons are yours to behold in beautiful Seattle. This show was filmed in destinations throughout the city, so taking a vacation here puts many memorable backgrounds within reach. Seattle's Queen Anne neighborhood is home to Meredith Grey's "Intern House," where the whole crew seemed to live at one time or another. Seattle Grace Hospital - now known as Grey Sloan Memorial Hospital - is shockingly not a hospital at all, though it is instantly recognizable in KOMO Plaza. Ferry across Puget Sound, like Meredith and Derek did so often, or head just outside the city's bounds to Poo Poo Point on Tiger Mountain for incredible views of Mount Rainier and the Seattle Metro Area and to see the place where the iconic Candle House was built. Embark on our Pacific Northwest Coastal Adventure to spend two days immersed in lush coastal rainforests and iconic TV moments.
Montana - Yellowstone
Travel destinations from TV shows can also take you to Big Sky Country itself, Montana. Home to the fictional Dutton Ranch - actually called the Chief Joseph Ranch - and gorgeous mountainscapes, Yellowstone fans are instantly transported back to the early 1900s in this wide-open state. Certainly, no show-inspired visit to Montana is complete without heading into the show's namesake park, Yellowstone. The Best of the Western Parks tour offers two days in Yellowstone and even more days traveling through the state's vast northern expanses, with ranches and beautiful mountain scenery at every turn.
San Francisco - Full (and Fuller) House
The opening scenes of the Tanners driving across the Golden Gate Bridge in a red convertible and riding through the hilly streets by cable car give perhaps TV's most fantastic introduction to the cultural epicenter that is San Francisco. This wholesome family show focused on a blended family who lived in one of the stunning Painted Ladies on Postcard Row. During your visit to San Francisco, you, too, could visit these beautiful Victorian homes or head to the actual filming location for Full House, another pretty Victorian at 1709 Broderick Street. You could visit Alamo Square Park to picnic overlooking the Painted Ladies - as they do in the show - or visit Fisherman's Wharf. The California Coastal Trains journey includes two days to explore these sites and more.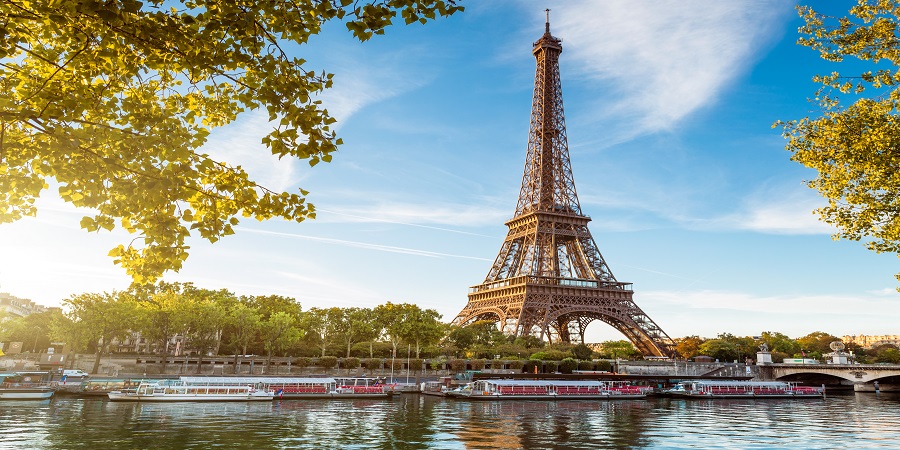 Europe
Paris, France - Emily in Paris
Francophiles and TV dramedy lovers alike unite in Paris, France, setting for Emily in Paris. As Emily, a young marketing professional discovers this atmospheric city, you too may feel wanderlust for its romantic sights. Vacations By Rail's Best of London and Paris By Rail adventure is just the tour you need to unveil the best of Paris. Indulge in freshly made French pastries in a Parisian bakery, such as Emily's favorite, La Boulangerie Moderne, in the 5th arrondissement, or visit her apartment, which faces the charming Place de l'Estrapade. This small square is instantly recognizable from the show for its lovely fountain. There is an abundance of beloved Paris attractions featured in Emily in Paris, as well, from the iconic Eiffel Tower to the Pantheon and Luxembourg Garden, a popular urban respite filled with tree-lined paths, statues, and gorgeous French and English gardens.
Sicily, Italy - White Lotus
Time seemingly stands still in Sicily, a small island off Italy's southern coast and the setting for season two of the TV series White Lotus. Train travel shows us the island's beauty, especially when venturing from the Top to Toe of Italy on an escorted tour. While in Sicily, you can see the hotel setting, the Four Seasons San Domenico Palace, Taormina, which was once a monastery built in the 1300s. Iconic views, including the Ionian Sea, an ancient amphitheater, and Mount Etna, sit just beyond the hotel. Harper and Daphne head to several small villages throughout the island, including Taormina and Noto, and book a stay in a villa that is actually located in beautiful Palermo. If you hope to sink your toes into the sand on the beach featured in the show, venture to Cefalu on the other side of the Sicilian island. Sightsee and explore this scenic locale without the drama that seems to follow the star-studded cast.
Scotland - Outlander and Harry Potter
Bonnie Scotland is home to legends, lore, ancient sites, and James Alexander Malcolm MacKenzie Fraser (swoon). When considering travel destinations from TV and movies, Scotland has played host to film crews galore, including those of Outlander and Harry Potter. One of its most famous contributions to the big screens is the 21-arched Glenfinnan Viaduct, accessible via the spectacular Jacobite Steam Train, also known as the Harry Potter Train. The line's black steam engines and iconic course are featured in several of the films, making them instantly recognizable to travelers.
Outlander fans vacationing in Scotland are spoiled for choice regarding famed sites from the books and television series. Visit Culloden Battlefield in Inverness to see where Jamie fought for his country or Glencoe to see the breathtaking landscapes that adorn the opening scenes of every episode. Several of the castles featured in the show are also available for tours. Midhope Castle, recognizable as Lallybroch aka Broch Tuarach, is not far from Edinburgh, while Doune Castle, which you know as Castle Leoch, is set between Edinburgh and Glasgow. Fun Fact: Doune Castle was also featured in the Monty Python Movie and Game of Thrones! Traverse the colorful Highland landscapes Jamie and his clansmen so adore aboard the Highland Line and gain access to all these sites and more while on our Edinburgh, the Highlands and Islands tour.
Croatia - Game of Thrones
Speaking of Game of Thrones, did you know that many filming locations are found throughout beautiful, old-world Croatia? Voyaging to Croatia on the Slovenia, Croatia & Montenegro rail tour offers a chance to see some of the series' most iconic locations in person - including King's Landing. The capital of the Seven Kingdoms, King's Landing, plays a crucial role in the show from beginning to end. Its setting in real life is Dubrovnik, a large city on the Dalmatian Coast. Stroll through the lush Trsteno Arboretum to see where Sansa revealed secrets to Lady Olenna or along St. Dominika Street, where Cersei's memorable walking scene was filmed. Other points of interest throughout Dubrovnik used in Game of Thrones include Pile Gate on the city's west side, Bokar Fortress, Lovrijenac Fortress, and Mineeta Tower. As you wander through Old Town's cobbled streets, it will be hard not to look overheard for a sight of Daenerys's dragons!
London, England - Ted Lasso and Bridgerton
A vacation in London puts you amidst endless TV history, including, in most recent years, that of Downton Abbey, Bridgerton, and a show about everyone's favorite coach, Ted Lasso. Visit London, Paris & Rome By Train to spend three days in this dynamic city where silver screen history and world history intertwine. Bridgerton fans are thrilled to see places like the Bridgerton Family's estate - actually the Ranger's House in Greenwich Park - and the Somerset House, which is the Queen's House Museum also located in Greenwich. Just a few miles west of the city, you can also visit Syon House, whose interiors have played home to King George III for multiple movies and shows, including Bridgerton.
Moseying through the town of Richmond in southwest London unveils a slew of Ted Lasso travel destinations. Grab a pint in The Prince's Head, a 300-year-old pub that was the setting for Richmond's favorite hotspot, The Crown & Anchor, or kick the ball around in Richmond Park. You can stroll down loveable Coach Lasso's street, Paved Court, to shop the small boutiques and grab a bite in one of the local cafés. Maybe you will even find somewhere offering small pink boxes of delicious biscuits. Because the River Thames sets the backdrop for many scenes in the show, it is hard to walk along its shores without imagining Roy and Keeley passing by. We bet you will even hear cheers for Richmond AFC as you explore, as the town has truly embraced its ties to the show.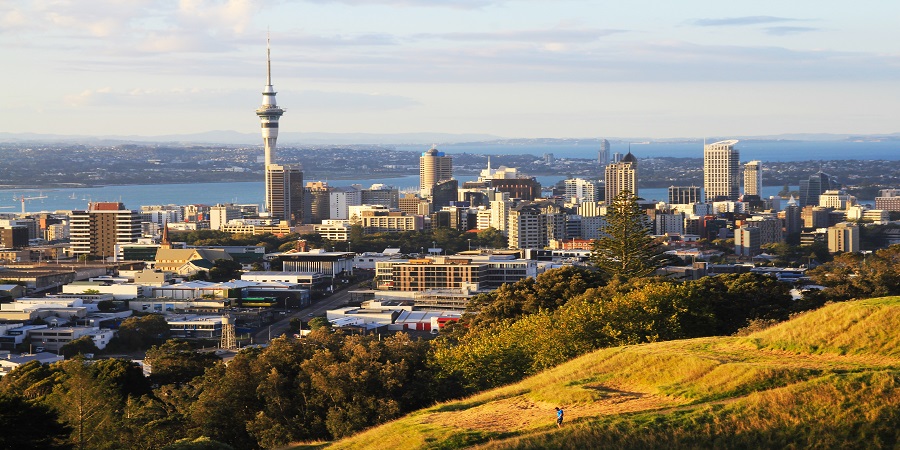 Further Away
New Zealand - Lord of the Rings
Watch landscapes straight out of Middle-earth unfold as you venture through dramatic terrain on the Grand Tour of New Zealand. The trilogy of movies was filmed solely in New Zealand, with over 150 filming locations spread throughout the North and South Islands. That means there is plenty of Hobbit scenery to immerse yourself in as you venture through this unique island destination. The greater Queenstown region is home to many Lord of the Rings sites, including the Elven realm of Lothlórien, truly Lake Wakatipu; Skippers Canyon, where Arwen conjures a water horse flood; and Dimrill Dale, known in real life as The Remarkables. Further, you can visit historic Arrowtown, the setting for the Ford of Bruinen. Wellington and its sites are instantly recognizable to movie fans in another part of the country. Visit Mount Victoria, home to the Hobbiton Woods, and many other sites connected to the film. Of course, this is just the tip of the iceberg; there is much to explore in New Zealand for movie fans and adventurers alike.
Bring your favorite TV shows and movies to life one remarkable destination at a time with Vacations By Rail. Our thoughtfully composed train trips take you near and far, so you can walk in the footsteps of your on-screen family and friends and see the places you - and they - hold dearest. Contact a Rail Specialist to book your next trip or for information about how we can make your television-inspired travel goals a reality.