Beautiful cities and world-class destinations dot the globe, and choosing between them can be challenging, to say the least. Stop spinning the globe, and give your browser a break, because we have the perfect destination for your next rail vacation: Scotland.
Scotland's train tours open up a world of majestic experiences, with each mile unveiling a new scenic outlook or an interesting perspective on the tiny country's grand offerings. Explore the contrasts of moorland and city and the joining of modern life with unfathomable history. If this is not enough to convince you that Scottish vacations are some of the most impressive, here are five more reasons.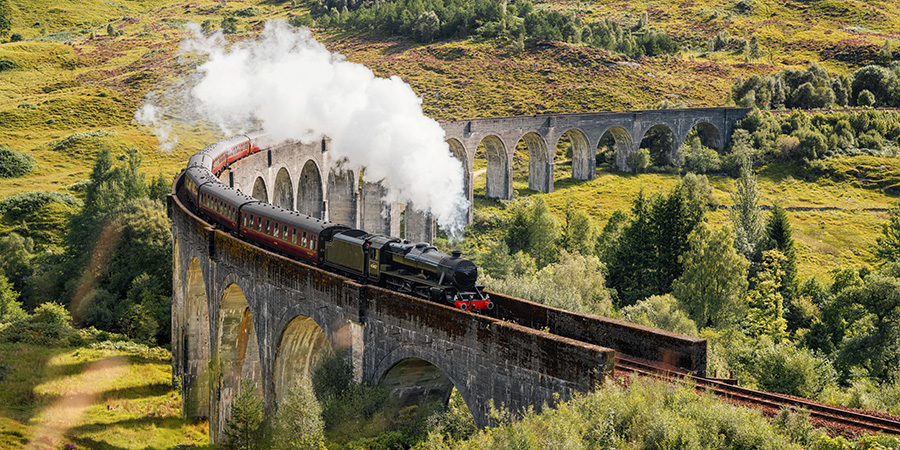 1. Famous Rail Lines Wind Through Scotland
Craggy cliffs bleed into heathered moorlands, grassy mountains, inky lochs, and cities where history is told one cobbled stone at a time in Scotland. From coast to coast and in the midst of the Scottish Highlands, there is always something new to see. Fortunately, you do not have to choose between seeing these gorgeous sights and traveling in Scotland. Some of the world's most scenic railways meander through the country, connecting breathtaking cities and impressive structures with the wind-swept glories of the countryside.
Scotland rail tours may utilize one spectacular railway or combine journeys on several to paint a bigger picture of the land. Join the famous West Highland Line in crossing the Glenfinnan Viaduct and venturing toward Oban, Fort William, or Mallaig, or follow the Kyle Line to the West Coast, arriving in Kyle of Lochalsh, a gateway to the Isle of Skye. The Jacobite Steam Train presents a journey of extremes, including Ben Nevis, Loch Morar, and Loch Nevis on its 84-mile route. Travelers looking for a luxury experience in the Highlands may enjoy a fantastic travel experience on the opulent Belmond Royal Scotsman.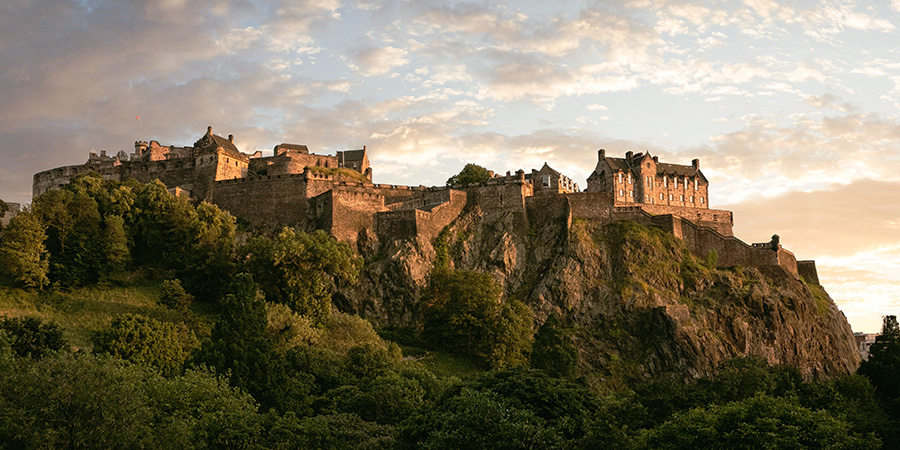 2. Castles, Castles, and More Castles
Centuries of history are written upon Scotland's wild terrain. Standing as living reminders of the clans that once ruled the land, over 1,500 castles in various states of ruin are strewn throughout Scotland. At one time, there were more than 3,000! On our escorted and independent rail vacations, enjoy the opportunity to explore these places and their epic surroundings on guided tours and during your free time in Scotland's wonderful cities.
Tours that feature time in the capital city may delve into the hilltop fortifications of Edinburgh Castle. Cruising the iconic waters of Loch Ness puts 1,000-year-old Urquhart Castle within reach, and riding the Kyle Line toward the Isle of Skye means that Eilean Donan Castle, housed on its own island, is yours to explore. And these are just some of the most popular strongholds; there are plenty of others to discover throughout the nation and its quaint islands.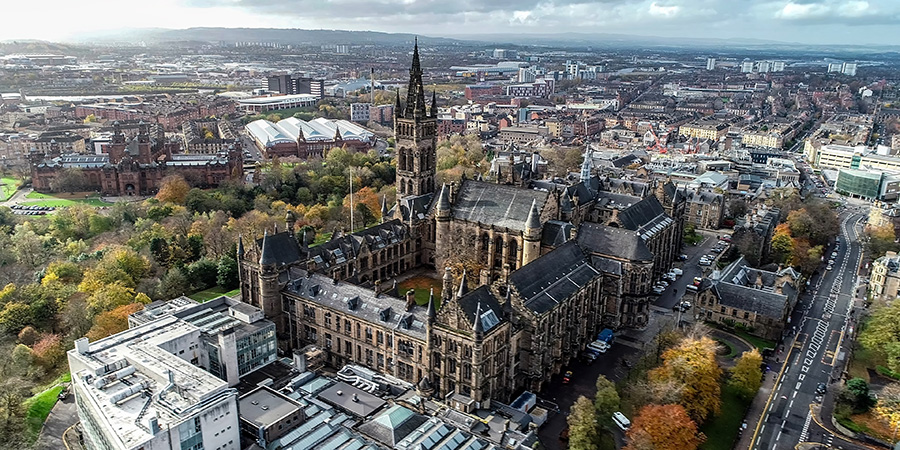 3. Scotland Rail Tours Connect Popular Cities
Perhaps the best thing about Scotland's train tours is their invaluable link between locales. Because Scotland is such a small country, it takes mere hours to reach its popular cities by train. Connect places like Edinburgh and Glasgow in less than an hour. The ScotRail train route from Edinburgh in the south to Inverness in the north takes just over 3 hours to complete.
Scotland's trains can also expose lesser-known locations where beauty, history, and culture collide. Travel to places like Ballachulish, surrounded by the scenes of the Scottish Highlands, and Fort William, a place with ties to the Jacobite Rising of 1745. Mallaig, Fife, and coastal Aberdeen are just a few of the other locations Scotland's extensive railway network can take you.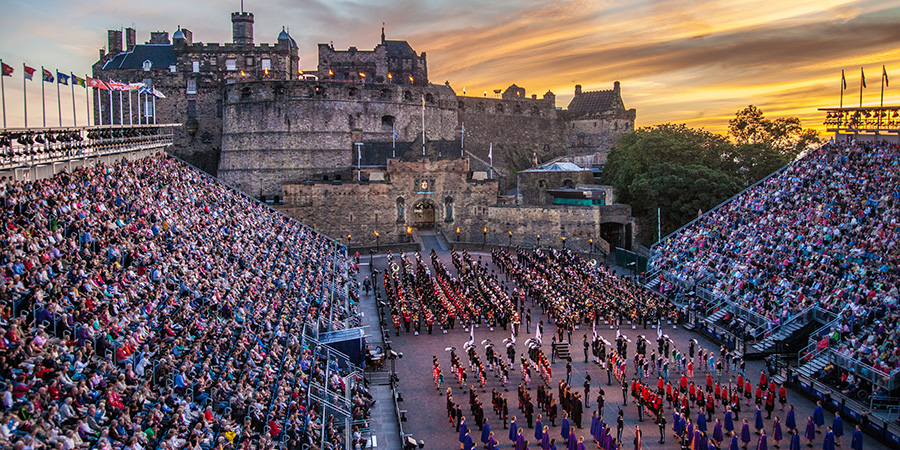 4. Explore the Nuances of Scottish Culture
As you venture through the Highlands and explore destinations big and small, dive into the unique things that make Scotland, Scotland. Visit distilleries producing authentic Scotch Whisky for centuries, and taste the fruits of their labor while looking upon quintessential scenery. In pubs and restaurants, taste the dishes, like haggis, that define the flavors of the country. Listen to bagpipes cry their distinctive tunes as you wander through city streets or at the Edinburgh Military Tattoo - a spectacular annual festival.
Our vacations also showcase the famous sites and destinations that hold just as much culture as the tastes and sounds. The legends surrounding Loch Ness are as immersive as they are enthralling - as are those of the Culloden battlefield. Your tour may venture to Shetland, home to adorable ponies, or the Orkney Islands, where Neolithic history comes to life.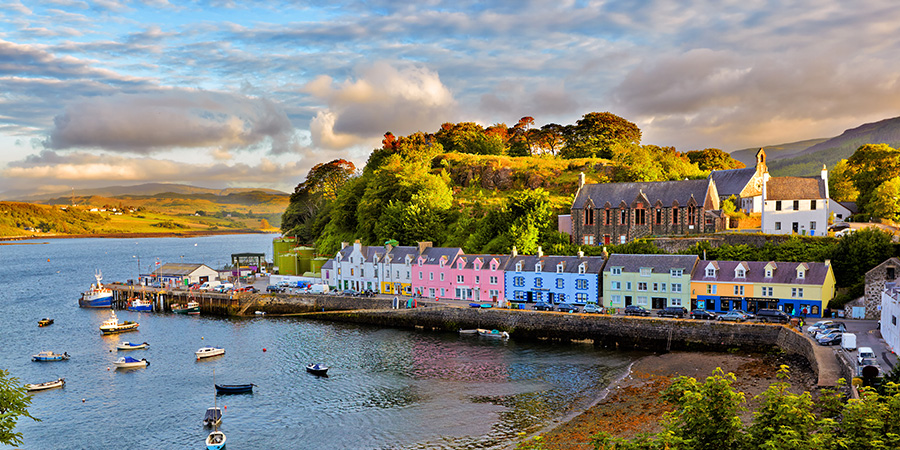 5. Beautiful Panoramas Abound
Even with characteristic cloudy gray skies overhead, the texture of Scotland's landscape paints an idyllic picture. Its coastlines impress with pristine beaches where powdery white and golden sand meet the blue ocean. Moving inland, the unique geological formations, bluffs, cliffs, foothills, and mountains create a place where it is easy to see how legends and lore run rampant through this part of the world.
The scenic countryside is part of the beauty of Scotland, though. Its towns and villages are brimming with historical buildings and ancient stone structures. You can follow in the footsteps of Scots from centuries ago on the narrow streets and find inspiration while looking over skylines that are a living tale of how the country has grown and changed. Whether you are charmed by nature or delight in the cadence of urban life, there is much to see in beautiful Scotland
When you are ready to book your Scottish rail vacation, look no further than Vacations By Rail. We offer tours in every season, including a Scottish Christmas experience, that allow you to see the best of the Scottish Highlands regardless of your travel schedule. Contact a Rail Specialist to find your perfect journey to a place where scenery and history go hand in hand.