Spanish moss drips from centuries-old live oak trees; the distinct hum of culture and tradition courses through history-lined streets. There is only one region in America that feels so distinct, so inviting. Welcome to the Southern United States. Few places evoke such emotion as the South. Deep traditions, warm hospitality, and soulful music leave a lasting impression and immerse you in a region like no other in America. So come along, and see what makes the South one of the best places to visit with Vacations By Rail's Southern USA vacations.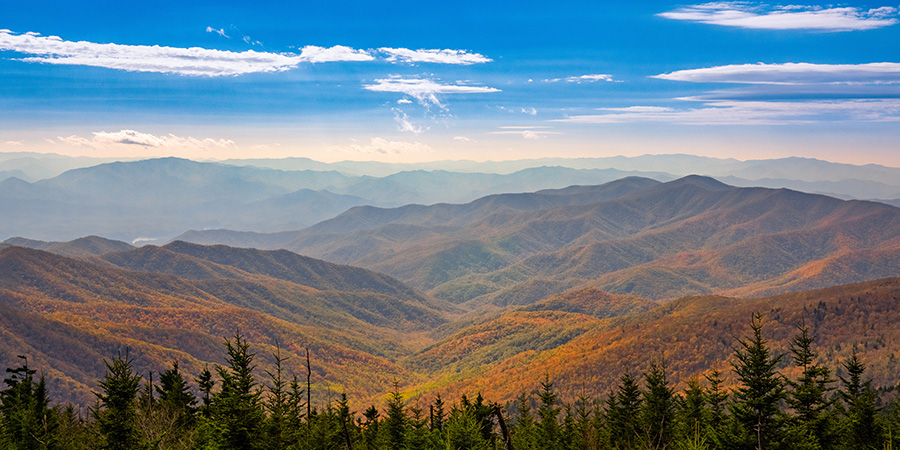 As you cross the invisible divider between North and South, the Great Smoky Mountains are one of the first natural landmarks that greets you. These forested behemoths are gorgeous at any time of the year and welcome adventure on their iconic hiking trails, like the iconic Appalachian Trail, by road trip, or aboard a scenic rail experience. Great Smoky Mountains National Park in Tennessee is the perfect complement to any tour of the Deep South and is yours to experience on the Smoky Mountain Rail Adventure.
But the Southern United States is not all natural sites and glorious mountain scenes; it also boasts an incredible music scene built on the shoulders of giants. In Nashville, country music icons such as Dolly Parton, Hank Williams, Willie Nelson, and Loretta Lynn paved the way for the artists of today. Rock n' roll was born in Memphis, Tennessee, at Sun Studios, and the city gained further notoriety when it became home to legendary hip-swinger Elvis Presley. Of course, no tour through music history is complete without looking at jazz, which fills the air in New Orleans.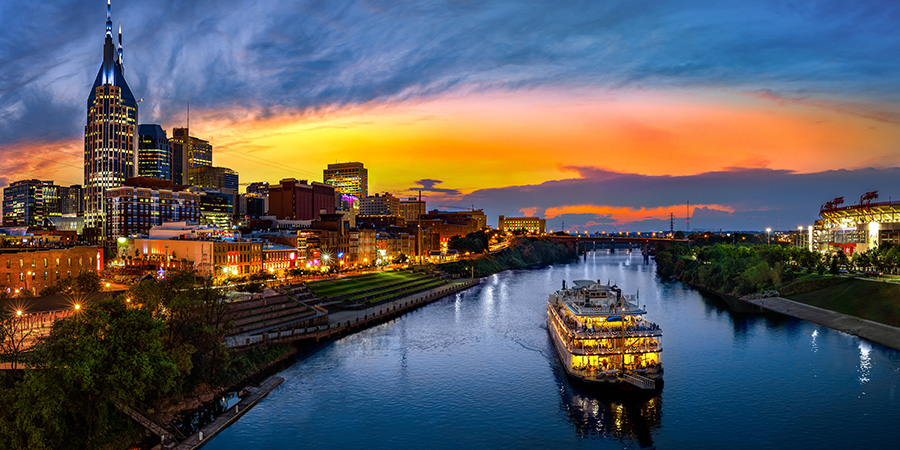 The stories of the South are further told through the cuisine, with soul food shining as a delightful reminder as to why Southern USA vacations are some of the most memorable. Try world-famous hot chicken in Nashville and barbeque so iconic it has become its own subset in Memphis. Savor freshly caught seafood and down-country favorites, like shrimp and grits, in Charleston, South Carolina. Sample pralines and fried green tomatoes while wandering through the tree-lined streets of Savannah, Georgia. Eat beignets in the French Quarter in New Orleans and traditional Creole dishes that simply do not taste the same without that distinct Louisiana flair. Washed down with a glass of sweet tea, the cuisine is perhaps the best way to get a feel for the Deep South.
And after your meal, continue your immersion into the soul of the South by wandering through your destination city. Our Charms of the South getaway gives you the opportunity to admire historical sites, beautiful old homes, plantations, and gorgeous city squares in Charleston and Savannah. It also takes the group to Jekyll Island off the coast of Georgia, built as a winter playground for socialites and high-class mainlanders looking for an escape. As such, the architecture is grand, and the atmosphere is truly enchanting.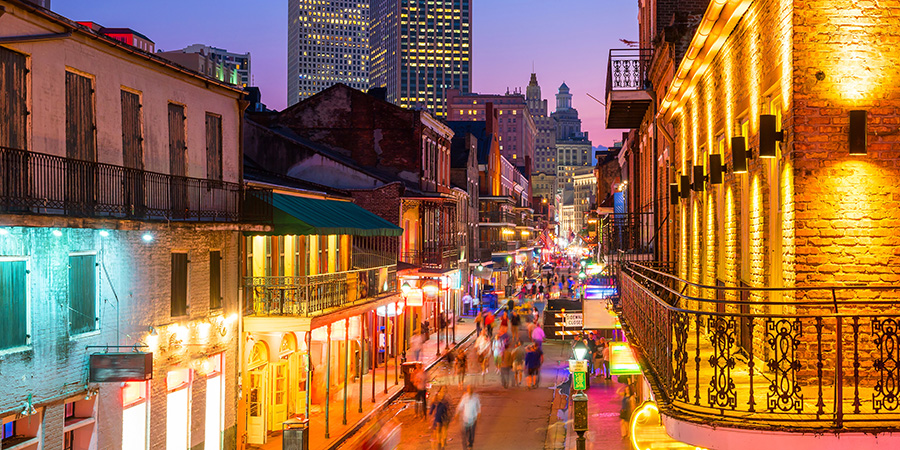 Joining the New Orleans Express presents the opportunity to discover the marriage of old and new in New Orleans. Colorful French Creole architecture sits next to historic cemeteries, and charming little shotgun houses adorn the quarter streets. Paired with modern sights like the Superdome and Mardi Gras World - a place where the South's most beloved holiday comes to life - New Orleans' skyline becomes so unique. It is a thing of beauty how it all works together.
No matter which of our escorted tours or independent rail adventures you choose, there is so much history to uncover as you navigate the South's winding roadways and beautiful rail lines. Learn about the history of moonshine and bourbon in the Smokies and Appalachia and the battlefields that played crucial roles in the Civil War as you explore Tennessee, Georgia, and South Carolina. Hear stories about how the cotton industry was built on the backs of enslaved people at old plantations, where gorgeous main houses are set upon sprawling grounds.
See how society has grown and changed and how the traditions of the Old South have merged with the modern era to create a travel destination like no other when you travel across the Mason-Dixon Line. There is no better place for family vacations, group travel, or a solo journey filled with intrigue. Contact Vacations By Rail to further explore our Southern USA vacations and find the perfect fit for your travel needs.