Moving across the varied terrain of the United States on a long-distance train ride can be enthralling. The vistas change as you progress through each state, and traveling by rail means you are often away from the main roads, so your sights are much different from driving by car. When the sun goes down over the plains (or mountains, or coastline, or wherever you may be traveling), it is time to retire for the night. Sure, you could make yourself comfortable in one of the Coach seats; after all, these seats recline and include foot and leg rests and are roomy enough to accommodate travelers of all sizes. There is another option on overnight trains, though: Amtrak Sleeper Cars.
From Amtrak Roomettes on single-story Viewliner cars to the double-decker Superliner bedrooms for families of four, there are many options to choose from. Follow this guide to discover the best sleeping accommodations for your overnight trip on the rails.
Amtrak Sleeper Car Room Offerings
Whether you are traveling on a train that offers Viewliner or Superliner sleeping service, there are four standard room choices:
Roomette - Accommodating two adults, Roomettes are the smallest of the sleeper car options. These rooms feature upper- and lower-berth bunks, electrical outlets for your electronics, a pull-down table to use for eating or playing, a large private window, reading lights, air conditioning, and heat controls, and most importantly, comfortable daytime seating that converts into upper and lower berths at night. Superliner Roomette guests share restroom facilities with the other passengers of the car; however, Viewliner riders have their toilet and sink in room.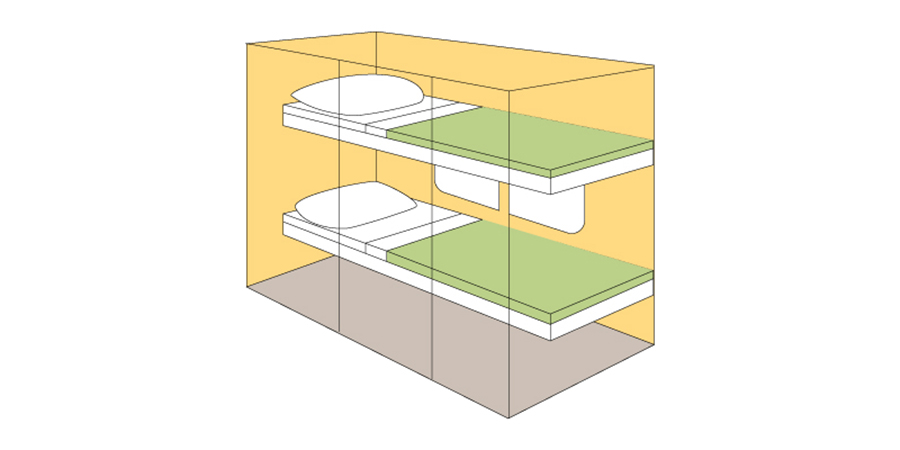 Bedrooms - Offering a little more floor space than Roomettes, Bedrooms are also perfect for two travelers. In addition to everything offered in Roomettes, these also provide sinks, vanities and enclosed toilets and showers. Further, each Bedroom is equipped with an armchair to lounge in.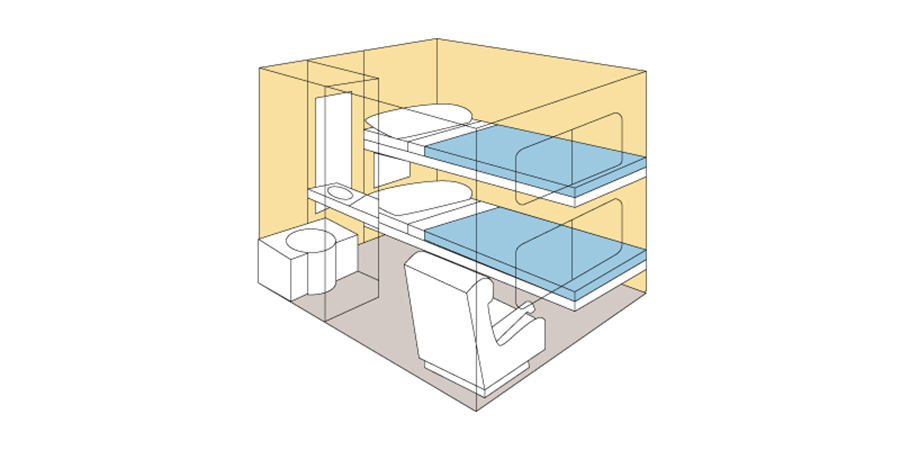 Bedroom Suites - Traveling with a group of friends or family? Amtrak Sleeper Car Bedroom Suites are perfect for four adults. These rooms feature two connected Bedrooms, each with upper- and lower-berth bunks, just like in other cars; private toilets; showers; armchairs; sinks and vanities.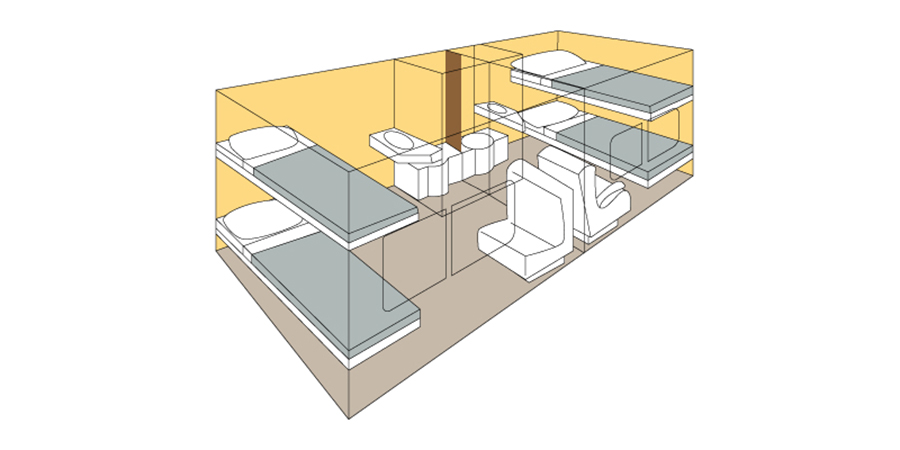 Accessible Bedrooms - These Bedrooms have been carefully designed to accommodate Amtrak passengers that use mobile equipment. Further, occupants enjoy ample floor space to turn about in a wheelchair and a handicap-accessible toilet and shower.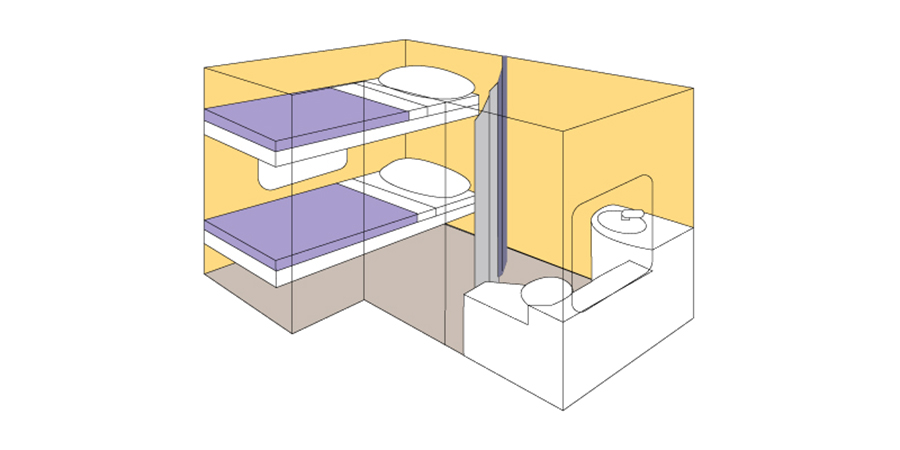 Passengers traveling on a train with a Superliner Sleeping Car also have access to a Family Bedroom. These rooms offer a family of four - two adults and two kids - plenty of space to stretch out during their journey. The child-sized and adult berths are staggered on the wall, and during the day, the lower child berth converts into chair seating. Families in these rooms share toilet and shower facilities with the train car.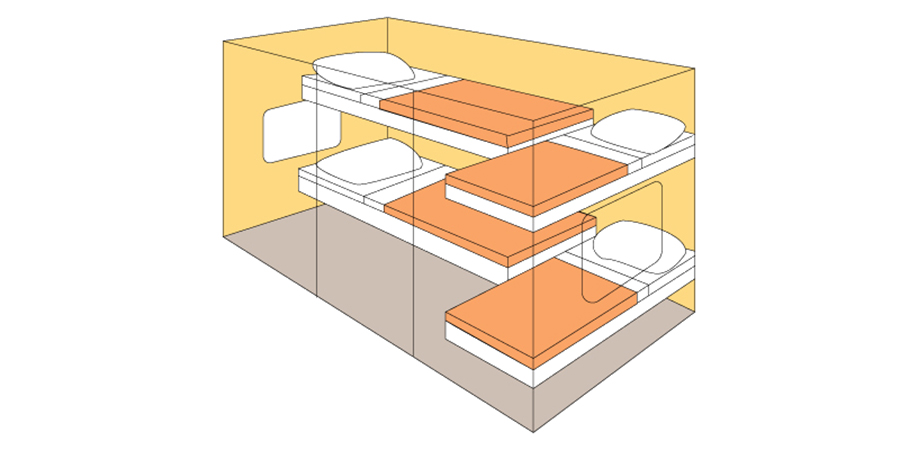 Amtrak Sleeper Car Prices
When it comes to choosing the best option for your overnight journey aboard an Amtrak train, one of the most significant considerations, of course, is cost. According to Amtrak, there is no standardized price increase for moving from coach seating to a private room. Instead, the price for the rooms are set by demand, so selecting and paying for your travel early will land you the best fare. Riders booking an Amtrak Sleeper Car are charged the lowest available rail fare for all members of their party - i.e., four riders equals four fares- plus the cost of their room(s). Further, passengers sharing a cabin only pay for the room once. For a group sharing a Bedroom Suite, pricing would be calculated as four passengers x four rail fares + two rooms fee.
Of course, booking your rail vacation on Amtrak with Vacations By Rail eliminates the need to navigate Amtrak's booking process. Coach seating is standard for travelers of our long-distance rail journeys; however, we offer upgrades to Roomettes and Bedrooms for an additional fee. Pricing for each option is available on the Web page of your chosen tour or by calling your rail specialist.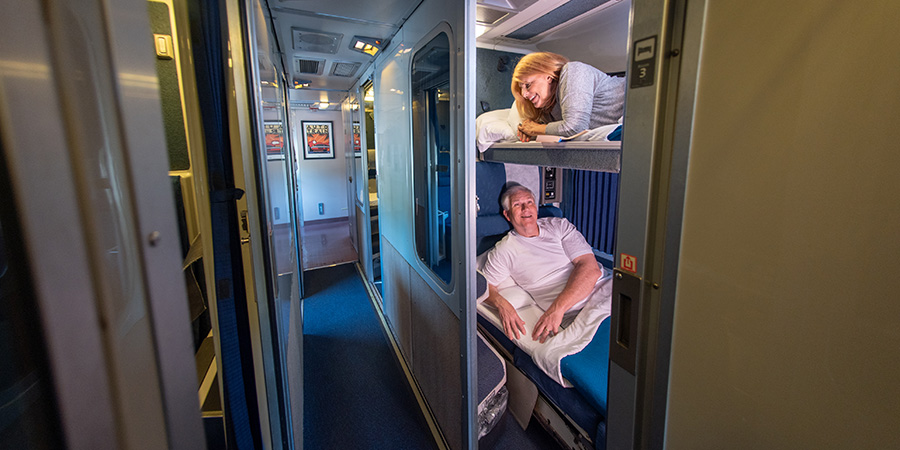 Perks of Booking an Amtrak Sleeper Car Room
Riding the rails in your own room is so much more than just privacy from other riders and personal views of the changing landscape. When you choose to upgrade to Amtrak Sleeper Service, benefits include:
• Daily meals for each passenger of the room
• A personal attendant to bring you bottled water or coffee and to complete bed-making and turn-down services
• Personal climate controls
• Reading lights
• Comfortable daytime seating on a couch, armchair or a combination of both, depending on your room choice
• Fresh linen and towel services
Going to sleep looking at one part of the country and opening your eyes to see a whole new terrain is thrilling no matter what sleeping accommodations you choose on your tour. Contact Vacations By Rail to begin planning your rail vacation today.