It is truly amazing how quickly and dramatically the striking colors of autumn overtake the landscape each year. Some years it is a gradual transformation from green to gold, rust and crimson, while other years it seemingly happens overnight. It is no wonder that certain areas of the United States and Canada become a haven for leaf peepers as the heat of summer finally ceases. If you are interested in a fall foliage rail vacation, here is everything you need to know.
Where to Go
From the Midwest to the Smoky Mountains, and beyond to the ever-popular Northeast, the United States bursts into brilliant displays of color as summer recedes into fall. Each region boasts its own unique mixture of deciduous trees, which means autumn looks a little different depending on where you choose to vacation. Even California, with its limited seasonal change, puts on its own version of an autumnal show, with its Northern vineyards changing colors as the grape vines go dormant for winter. In short, the very best places to see nature's most colorful display lie East of the mighty Mississippi; however, fall scenes abound in various regions of the United States and Canada.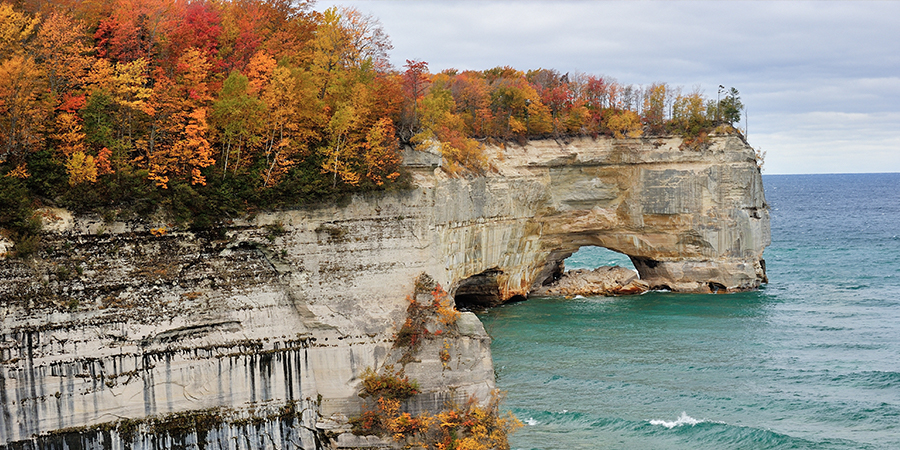 Best Time of the Year for Leaf Peeping
The best time of year for leaf peeping depends on where you plan to go on your fall foliage vacation. Some regions of the United States - namely the northern-most states, such as North Dakota, South Dakota and Wyoming - begin their fall foliage shows in early October and are finished by the time November rolls around. Michigan's Upper Peninsula begins as early as September. The southern states continue their displays through mid- to late November. While there are some variations, the vast majority of America's states feature autumn colors from early-October to early November. In Canada, places such as Quebec, Ontario and Montreal begin to see the changes in mid-September, as well.
Most Famous Fall Foliage Locales
While there are an abundance of states, cities and regions to choose while on your search for fall's hues, some locales are more popular with tourists than others. For your autumn excursion, consider:
Michigan's Upper Peninsula - Surrounded by crystalline water and filled with history, nature and tranquility, the Upper Peninsula, specifically Mackinac Island, is one of the most popular sites in the Midwest to see the leaves change. The contrast of the red and orange leaves against the deep blues of Lake Michigan and Superior is truly a sight to remember.
North Conway, New Hampshire - Tucked within the White Mountain National Forest, this locale is beloved for its vibrant displays and spectacular mountain scenes. There are heritage railways from which to enjoy vistas of the colorful forest and one of the world's most famous byways for leaf peeping, the 26-mile Kancamagus Highway.
Cape Cod, MA - Known for its fantastic seafood and quintessential East Coast charm, Cape Cod is a popular destination all throughout the year. In the fall, though, the trees that line the beaches and the cranberry bogs burst with color and make it a favorite of those in search of autumn's glory.
Portland, ME - This coastal gem is tucked away in southern Maine and offers quick access to the surrounding attractions, including the Kennebec River, rocky beaches, lush forests, cities including Bath and beautiful historic lighthouses.
Quebec City, Quebec - Steeped in history and European flair, Quebec City is surrounded by incredible beauty. In the fall, the colorful trees sit against historic buildings, and wonderful natural sites lie within easy reach. Visitors can see the foliage in the city's parks, at Montmorency Falls or along the banks of the St. Lawrence River.
Smoky Mountains - Sprawling across the border of Tennessee and North Carolina, the Smoky Mountains are one of the best places in the South to enjoy the glory of nature. Whether in Gatlinburg, Asheville, or somewhere in between, the fiery colors that cover these gentle mountains truly are a sight to remember.
What to Pack
When packing for a foliage-seeking rail vacation, perhaps the most important thing to remember is layers. The weather in the fall can be unpredictable, and as such, what may begin as a chilly day can culminate in summer-like temperatures. Wear at least two layers, a base layer and a sweater or sweatshirt, plus an optional third layer, such as a rain jacket. Comfortable shoes are also an important part of your wardrobe, as many expeditions include walking tours. In addition to clothing items, consider binoculars for far-off leaf peeping, a camera for capturing the magnificent views and bug spray to keep the pesky mosquitoes at bay while exploring.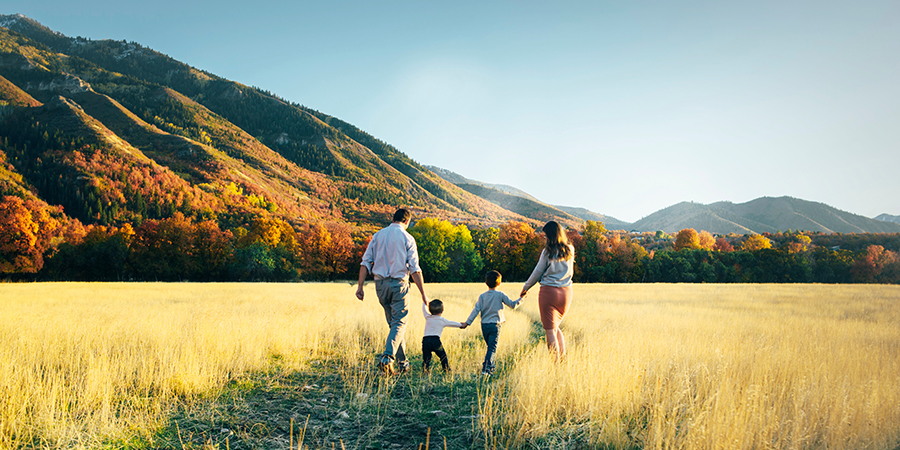 Best Fall Itineraries
Vacations By Rail offers a variety of tours that highlight some of the best fall foliage viewing areas in the United States and Canada. Some of our most popular tours include:
Your vacation options are as vast as the colors of fall when you choose a rail tour from Vacations By Rail. Contact one of our rail specialists to learn more about your options for autumn adventures.