Are you dreaming about your next vacation? So are we. While we can't travel right now, it's never too late to prepare for your next venture, so we've put together a list of our top bucket list vacations to spark your inspiration.
1. Best of Switzerland by Rail
A visit to Switzerland is like a visit to a real-life postcard, and you'll have the chance to see it all on a scenic vacation. A trip through this beautiful country surrounds you with majestic mountains, unique and quaint towns, and sparkling alpine lakes. Visit the country's renowned and historic cities such as Zurich, Lucerne, and Montreux, to name a few. Wind through the mountains and along the lakes on a journey aboard six of the country's acclaimed scenic trains such as the Glacier Express, Bernina Express, and the GoldenPass Panoramic. This country is something you have to see to believe. The snow-capped mountaintops, alpine lakes, and storybook villages are something that can't be seen anywhere else.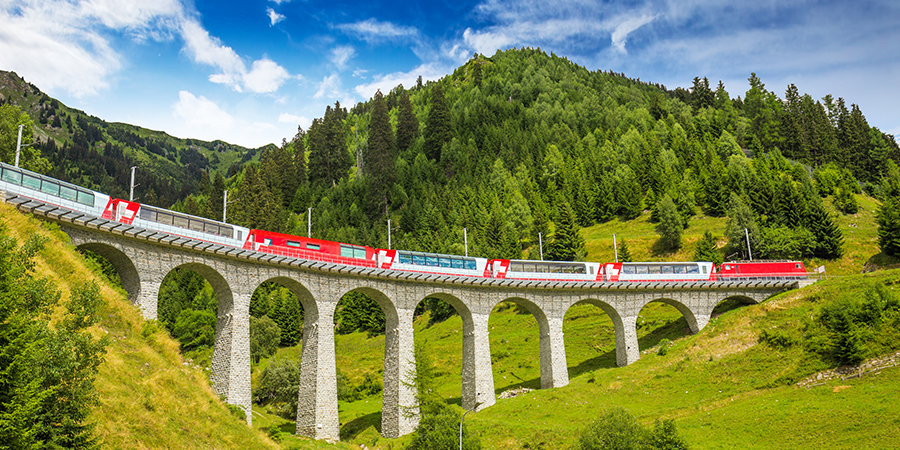 2. Grand Tour of US National Parks
Discover the most beautiful and well-preserved destinations in the United States: its national parks. With an array of wildlife, landscapes, and history, a trip to one of the vast list of national parks should be on your bucket list. With more than one million acres of lush terrain, sparkling rivers, and mountaintops that expand across the horizon, Glacier National Park is a crown jewel in the United States. Take a guided hike or tour and explore the ecosystem or travel along the famous Going-to-the-Sun Road and cross the continental divide aboard vintage Red Jammer buses. Be part of American history as you explore the first national park, Yellowstone. Stand in front of the famed Old Faithful and watch as it shoots water up to 180 feet in the air. Or plan a trip to The Grand Canyon and discover why it's one of the Seven Wonders of the World. Take a hike and or hop aboard The Grand Canyon Railway and learn about this natural phenomenon and the history behind it.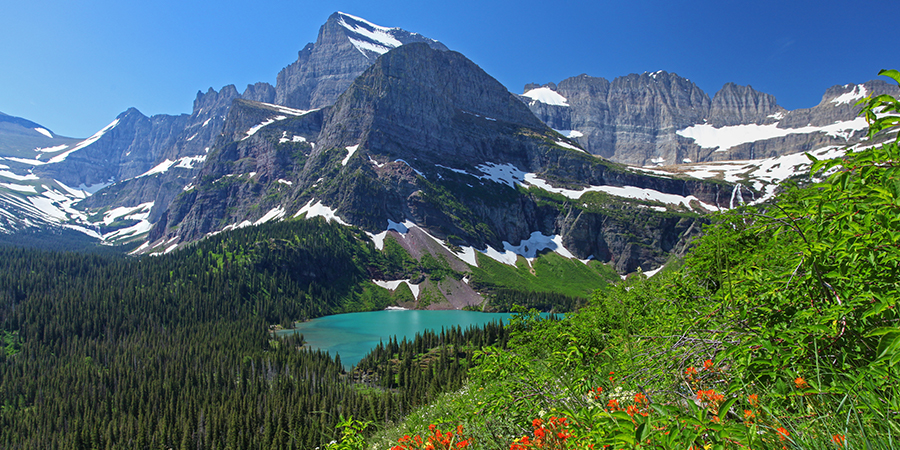 3. The Beautiful Canadian Rockies
Picture yourself among Rocky Mountain peaks, glacier lakes, and a picturesque mountain town complete with the perfect amenities for your next getaway. Begin your journey in Vancouver and hop aboard the Rocky Mountaineer or for an ultimate overnight train experience on VIA Rail's Canadian to journey through Alberta like never before. Watch the everchanging scenery as you ride the rails out of the cosmopolitan city into the natural Canadian landscape and into the quaint mountain town of Banff. Banff offers something for everyone. Nature enthusiasts can choose from a plethora of outdoor activities such as biking, hiking, or canoeing. For those who prefer to take it easy, indulge in downtown Banff's shopping district or enjoy a tranquil soak in the natural temperatures of the Banff Hot Springs. Finally, a trip to Lake Louise is easily the cherry on top of the Banff vacation sundae. You may have seen photos of the emerald green waters or the rugged mountain peaks, but nothing compares to standing at the shores of the beautiful landscapes, fresh air, and the natural sounds of Canada's beauty.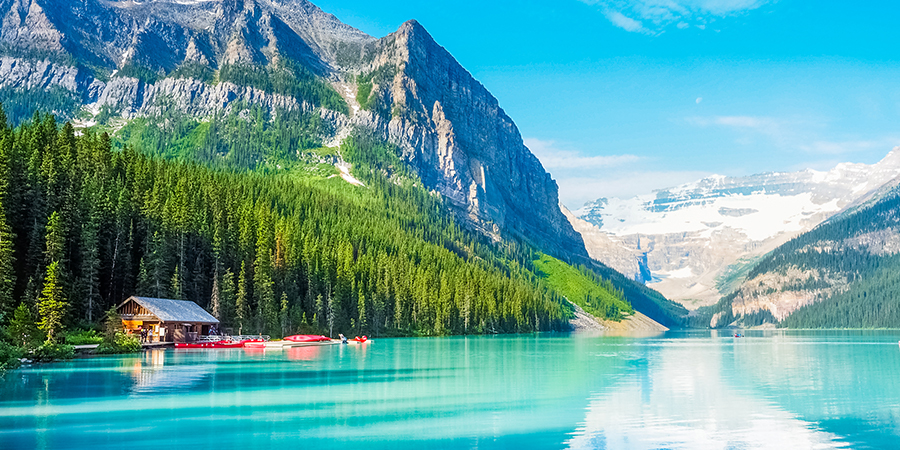 4. Machu Picchu & the Andes
Located in the lush landscapes of Peru lies over 5000 years of mysteries, history, and hidden treasure waiting to be discovered. A trip to Peru whisks you away to some of the most ancient cultures and cities in the world, still preserved to this day, eager for curious travelers to uncover the centuries-old stories. Visit some of Peru's top destinations, such as Lima, one of South America's largest cities. Explore the well-preserved colonial center and learn about the influence the Spanish conquistadors once had. On this adventure, you are treated to some of Peru's authentic scenery that you can witness up close and personal aboard the luxury PeruRail Titicaca Train to the ancient city of Cusco. However, no trip to Peru is complete without an unforgettable journey to one of the Seven Wonders of the World: Machu Picchu. Take in the awe-inspiring sight that was once forgotten for 400 years until it was rediscovered in 1911.
5. African Safari
If you want to take a walk on the wild side, consider a trip to Africa with a safari experience on your bucket list. This is the best way to learn about how African wildlife live side by side with one another and what you can do to conserve their ecosystem. Explore the desert savannahs on some famed railways such as the luxurious Pride of Africa as it takes you through the natural South African landscapes and cities with a chance to stop and spot wildlife in their natural habitat. Venture out on a trip to Kruger National Park, where you have a chance to spot the "Big Five" game animals. Catch a glimpse of antelope or elephants roaming the land they call their home. Observe a leopard quietly moving about the area in search of its next meal or lions as they lounge among the pride. Embark on an unforgettable journey through South Africa and explore its regions for memories that last a lifetime.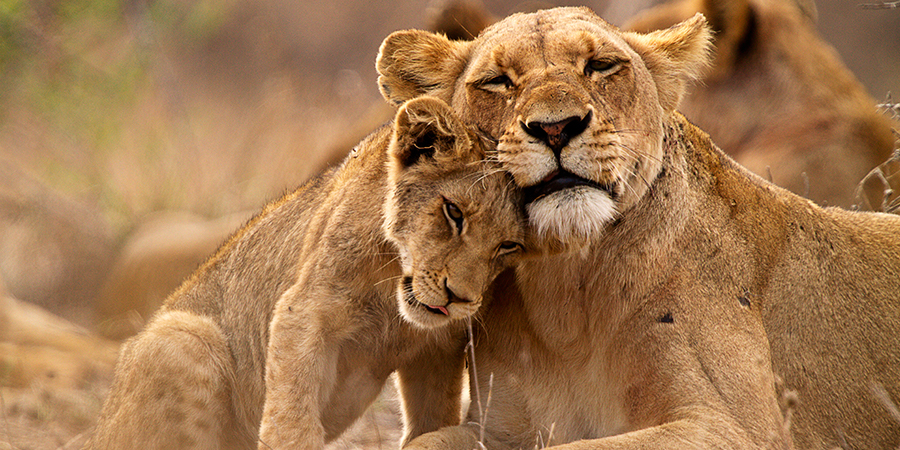 6. Explore Japan
Immerse yourself in the blend of traditional and modern with a trip to Japan. It's no secret that this place is something to see for yourself as it gracefully holds on to its history but embraces the future. Enjoy a trip to Tokyo, where the bright lights and bustling energy will get your attention at every turn. From the beckoning food stands to the personalities that walk the streets, Tokyo is a place that cannot be missed. Or, take a step back in time and visit Kyoto, where ancient Japanese culture is still preserved today over a customary tea ceremony among Japanese gardens. Observe the geisha dressed in traditional garb as they stroll through the wood buildings and tea houses in Gion, Japan's famous Geisha district. Experience these cities among many other notable ones by traveling on their bullet train, famous for its high-speed travel. On your next expedition to Asia, consider witnessing the contrasts of Japan's modern and ancient customs as they are beautifully exemplified to their visitors.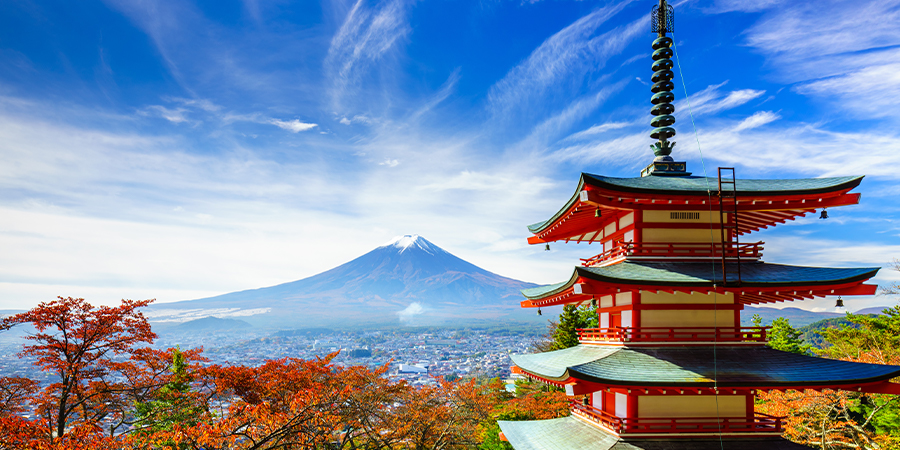 7. Trans Siberian
Experience the ultimate rail journey along the Trans-Siberian Railway winding across Russia, Mongolia, and Siberia with incredible scenery at every pass. Composed of three routes, there's plenty to explore over the week it roughly takes to reach your destination. You can choose from the most popular that goes from Moscow to Vladivostok, or the Trans-Mongolian line that runs from Moscow to Beijing, or finally the Trans-Manchurian route that takes you through Siberia and Manchuria to Beijing. While many trains pass through the Trans-Siberian Railway, a bucket list experience for many is a ride aboard the luxurious Golden Eagle Trains-Siberian Express. Visitors are transported back to the romantic age of train travel once they step aboard the lovingly detailed carriages. Each passenger is treated to gourmet meals, elegant surroundings, en-suite cabins, and around the clock cabin attendant service. With three levels of service to choose from, your comfort is always a priority. A journey through the Trans-Siberian Railway is often an excellent introduction to the country, along with breathtaking scenery.