Everyone knows that when it comes to autumn vacations, New England is the place to be. The lush forests of the northeast burst into fiery hues, and the views of the colorful trees against the rocky coastline are simply breathtaking. In fact, Vacations By Rail offers a number of fantastic rail vacations through New England, including Autumn Tour in New England; Fall Colors of New England, Quebec & Montreal; Fall Colors, Scenic Trains & Martha's Vineyard; and New England's Autumn Foliage Express.
However, as the season begins to change, several other regions throughout the United States and Canada also explode into a rainbow of colors. From the Maritimes in Canada to the Southern United States, there is no shortage of spectacular autumn displays in North America. If you are looking for the best fall rail vacations outside of New England, look no further.
Great Lakes & Trains Featuring the Grand Hotel
Ride through the colorful scenery of Ontario aboard the Agawa Canyon Tour Train, visit "The Most Beautiful Place in America" and acquaint yourself with the splendor of the Great Lakes on the Great Lakes & Trains Featuring the Grand Hotel vacation. This tour begins in Chicago and takes travelers up along the western side of Lake Michigan through Door County, WI en route to Michigan's Upper Peninsula. Crossing the border into Canada, we visit Sault Ste. Marie and Agawa Canyon Park in Ontario before arriving at one of the most beloved destinations on Michigan's Upper Peninsula, Mackinac Island. Our time in this charming locale is highlighted by a stay at the world-renowned Grand Hotel, a carriage ride through the city and plenty of leisure time to enjoy the town's amenities and ambiance. Traveling back down to Michigan's mitten, we stop in the Victorian town of Charlevoix and at Sleeping Bear Dunes National Park before arriving in Dearborn, MI, where transportation history comes to life through visits to the Steam Railway Institute, the Henry Ford Museum and the Ford Rouge Factory. Whether you seek history, fall scenes or amazing destinations, this tour offers a little something for everyone.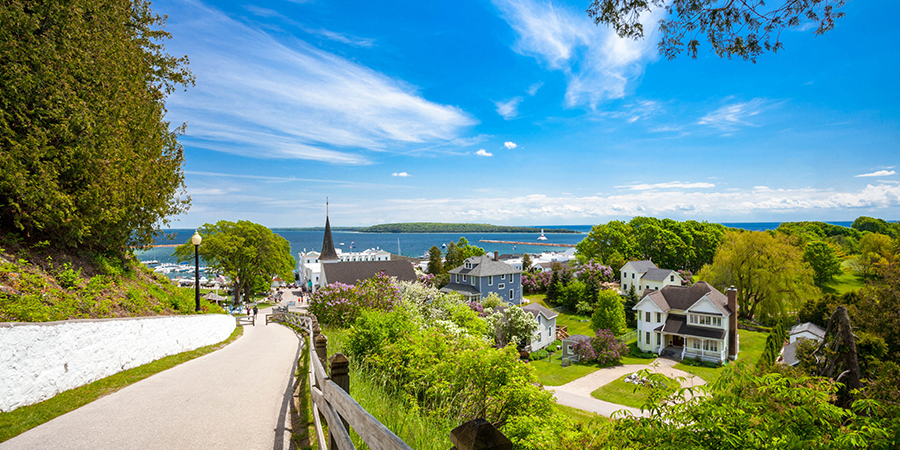 Quebec to the Maritimes Featuring VIA's Ocean
Quebec City, New Brunswick, Nova Scotia and Prince Edward Island await your exploration on the Quebec to the Maritimes Featuring VIA's Ocean rail tour. Begin your voyage in Quebec City, where old-European ambiance surrounds you and the views of the fall foliage against the St. Lawrence River are simply stunning. Enjoy two full days of exploration here before boarding VIA Rail's Ocean for an overnight journey to Moncton in New Brunswick. Upon arrival, the journey continues on to the Maritimes, with stops including St. John, St. Andrews, Halifax, Cape Breton Island and Charlottetown on Prince Edward Island. Along the way, experience the beauty of coastal Canada through visits to places such as the Bay of Fundy, Annapolis Valley, Peggy's Cove, Cape Breton Highlands National Park and Prince Edward Island National Park. High-end hotel accommodations and a number of included meals only enhance this magical fall-time tour.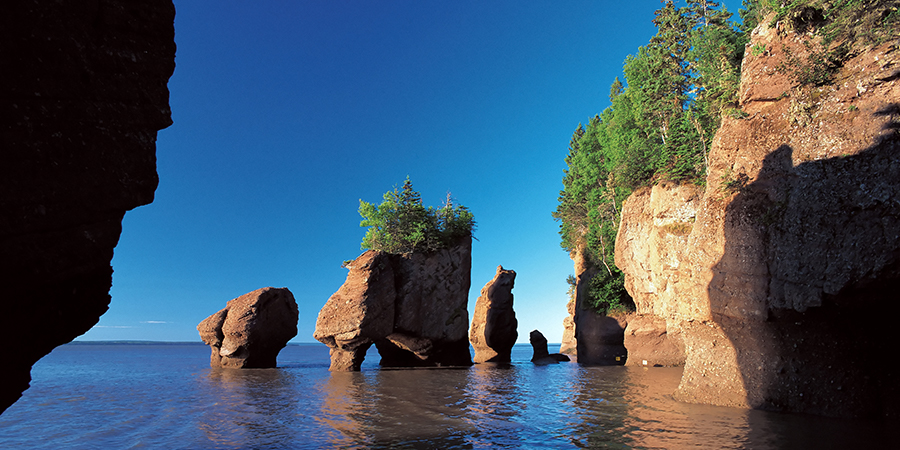 Smoky Mountain Rail Adventure
The beauty of Tennessee and North Carolina surround you on Vacation By Rail's Smoky Mountain Rail Adventure. This rail tour features rides on three heritage railways and incredible experiences in cities such as Nashville, Chattanooga, Gatlinburg and Asheville. Begin in Nashville, and enjoy tours through some of country music's most iconic sites, including the Grand Ole' Opry. Take in the beautiful fall colors as you ride on scenic railways in both Chattanooga and Gatlinburg, then continue on to Smoky Mountain National Park, where mountain views and lush forests surround you. Asheville - the last stop on this tour - brings even more fall scenery, as well as a dose of history, as you visit the Biltmore Estate. Nine days is just enough to enjoy the scenic South.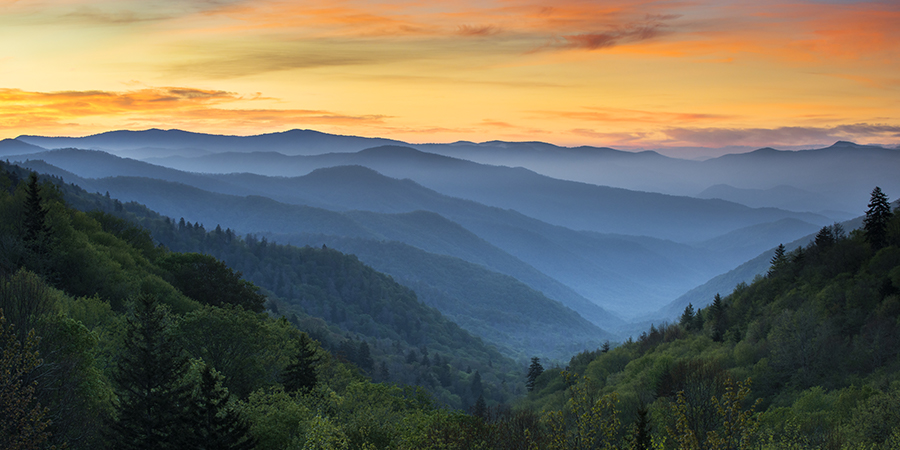 Quebec & Eastern Ontario Explorer
By both train and rental car, immerse yourself in the autumn beauty of Quebec City, the Charlevoix Region and Eastern Canada on the Quebec & Eastern Ontario Explorer vacation. This thoughtfully planned tour offers glimpses of beautiful cities softened by a kaleidoscope of fall hues, as well as peaceful journeys through the colorful countryside. Quebec City is the starting point for this vacation, and from here, the Train de Charlevoix escorts you into the Charlevoix countryside, where destinations such as Baie-Saint-Paul, La Malbaie and Baie-Ste-Catherine await your exploration. As the train returns you to Quebec City, it is off to Montreal and the Montérégian region, Canada's wine country. As you pick up your rental car in Montreal, drive at your own leisurely pace to the renowned Deerhurst Resort. Finally, the vibrant colors of the Muskoka region are displayed as you travel toward the last city of the tour, Toronto. Scenic train rides, whale watching, exciting tours and beautiful scenes: What else will you discover on this 12-day tour?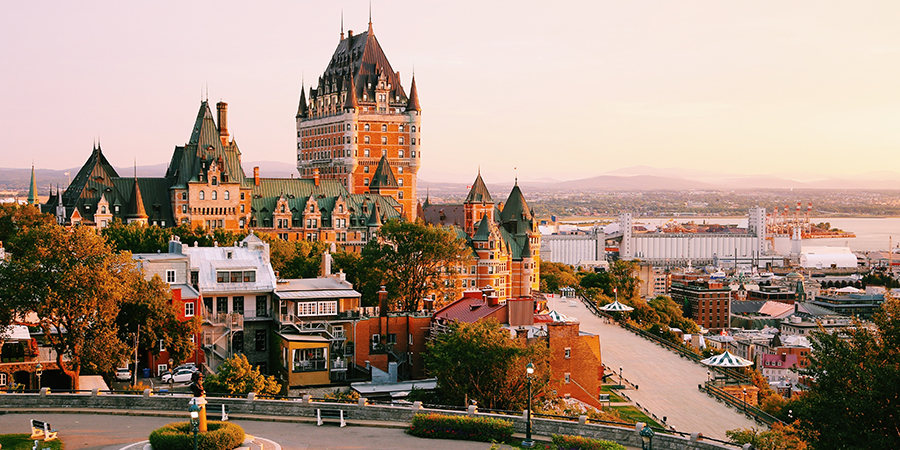 While New England continues to be a favorite destination for leaf peeping - and for great reason - these fantastic tours offer glimpses of more unique autumn destinations. Whether you choose to enjoy the sights from the mountains, the city or the countryside, the brilliance of autumn awaits your discovery.