America's Great Land, Alaska, is a treasure of North America. Each year, millions of visitors flock to the 49th state for impeccable views and some of America's most culturally rich destinations. And because of the state's year-round appeal, there is no bad time to visit. The summer brings immersive opportunities like glacier cruises, wildlife viewing, and hiking on trails surrounded by lush foliage. In the winter, snow transforms the state into a wonderland, allowing guests to go dog-sledding, chase the northern lights, and experience the spirit of the hearty Alaskan people. Even spring and fall bring their glories and make the Last Frontier a spectacular place to spend your time.
Cruises that skirt the Alaska coast are wonderful for travelers who like their wilderness in smaller doses and wrapped in plenty of time in urban centers. If it is the wild you seek, the best way to see Alaska is by land. Let us tell you why: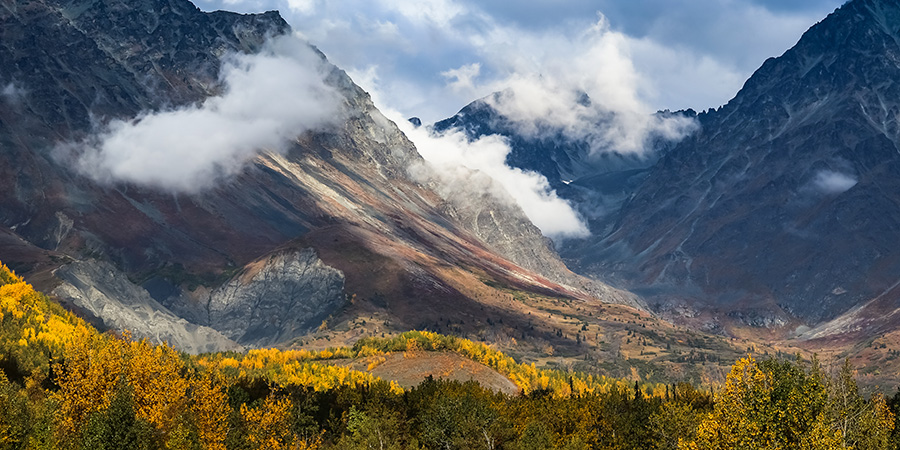 There is so Much More to See in Alaska Than its Southeastern Shoreline
Alaska cruise vacations often focus their routes on the ever-scenic and epically beautiful Inside Passage. This narrow portion of the Pacific stretches from Seattle, Washington, up past Victoria Island and then to cities like Ketchikan, Juneau, Haines, and Skagway before reaching Glacier National Park. Some lines travel a little further up the coast, ending their voyage in Whittier after passing Prince William Sound. These destinations are fantastic but encompass a small sample of what Alaska is.
As the largest state in North America and encompassing more than 665,000 square miles, cruises scratch the surface. A land tour allows you to dive deeply into the state's interior and explore places that big cruise ships cannot reach. Maybe explore Anchorage (which is still technically a coastal city but is not included on cruise itineraries), or move further inland to places like Wasilla, Talkeetna, Denali, and Fairbanks. Bettles, just outside Fairbanks in the Golden Heart of Alaska, is lovely, as is Utqiagvik, a city formerly known as Barrow, which houses a significant population of polar bears during the winter months.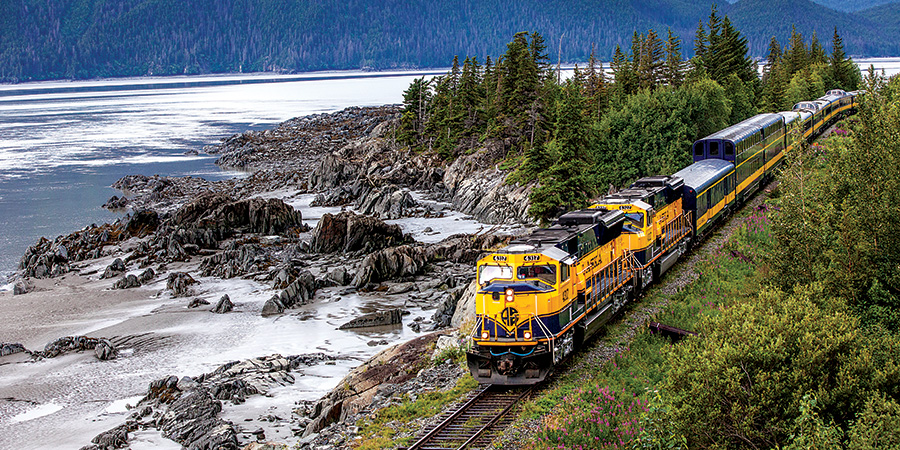 Make Your Alaska Vacation Memorable by Utilizing Different Modes of Transit
The best way to see Alaska without a cruise can come in any form. In the state's interior, there are numerous ways to get from place to place, but the Alaska Railroad is one of the most popular. This railway spans 470 miles on its main line, reaching from coastal Seward to Fairbanks in Alaska's center. The train passes through stretches of land that cannot be accessed by road and are so remote that nature reigns supreme. These vast stretches are fantastic for spotting wildlife.
Take the reins for your vacation by embarking on a vacation that includes the use of a rental car. Setting out on Alaska's roadways opens your eyes to the cities and their offerings, the small towns, and their charms. Choosing to take an independent rail and drive tour means that you have the option to explore what interests you.
Alaska is home to numerous fascinating museums and cultural sites. Breweries and distilleries abound in the cities. Of course, the natural areas are breathtaking. Drive yourself to popular hiking trails or seek out inland glaciers. If you seek a unique and authentic Alaskan way to experience the place you are in, consider a flightseeing tour, snow machine excursions, and dog sleds.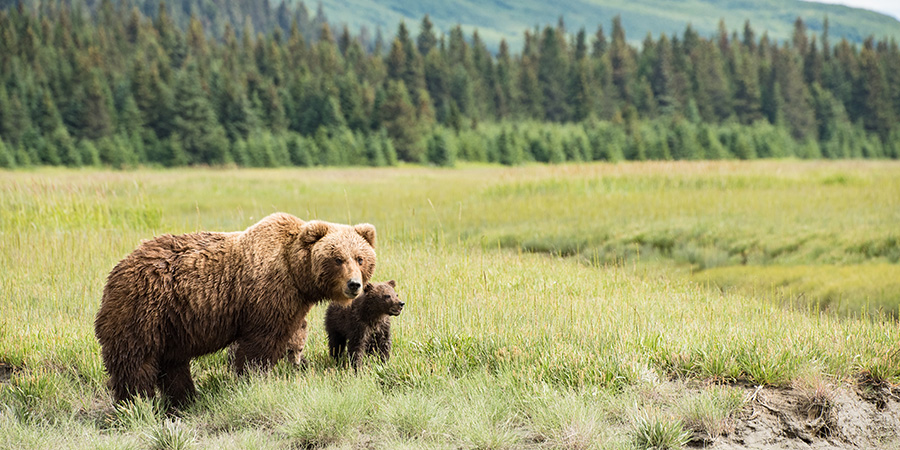 A Land Tour Offers More Excursion Options
Traveling on the land opens up a world of possibilities for experiencing Alaska - and they can still include the water, if you desire. Embark on a scenic cruise of Turnagain Arm, keeping your eyes peeled for harbor seals and beluga whales, or enjoy a jetboat ride on Alaskan rivers like the Talkeetna, Chulitna, and Susitna.
On dry land, you can enjoy an immersive look at the landscape while hiking, mountain biking, or from the comfort of a deluxe motorcoach while embarking on a narrated tour. Alaska is known for its gold-mining past; perhaps pan for gold in Fairbanks or visit one of the many ghost towns that lie as remnants of the state's Gold Rush past.
Thrill-seekers are spoiled for options, with ziplining, hiking on glaciers, and sea kayaking scraping the surface of adventure. For a different type of thrill, seek out Alaska's wildlife. You could join a floatplane to Redoubt Bay or Chichagof Island to seek out bears or look for moose along the Coastal Trail in Anchorage. Joining a wildlife-spotting excursion alongside a guide further increases your chances of success, as they know precisely where Alaska's most exciting creatures like to gather. Wildlife sanctuaries and rehabilitation centers throughout the state offer an alternative for travelers who want to see animals in a more controlled environment.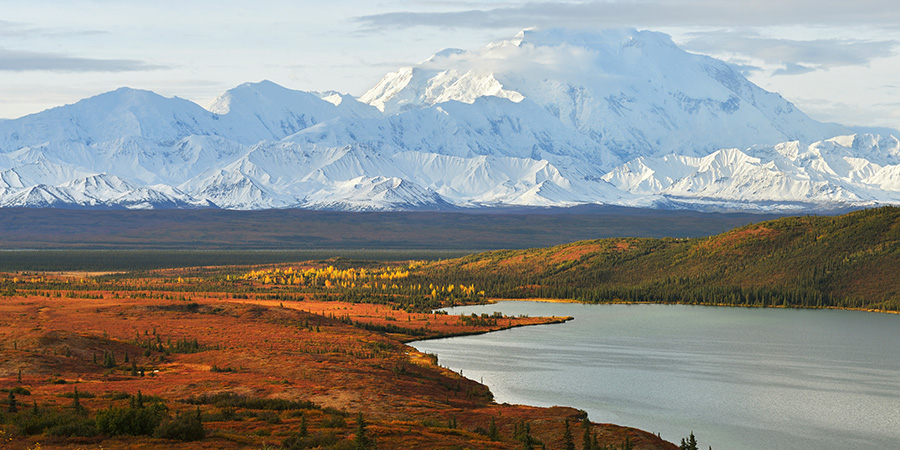 Alaska's National Parks and Protected Lands are Breathtaking
What is the best way to see Alaska, you ask? In its national parks. Alaska has eight protected national parks, each offering insight into a different aspect of the state's vast wilderness.
Many cruise tours visit Glacier Bay National Park, located on the southeastern peninsula near Juneau. This gorgeous park is one of the best places to spot orcas, blue whales, beluga whales, sea otters, and seals. A cruise of Kenai Fjords National Park, a little west of Seward, opens your eyes to even more marine life and majestic scenes of calving icebergs, waterside glaciers, and coastal fjords snaking their way inland. If you crave a different type of scenery, you must head inland.
Places like Wrangell-St. Elias National Park, Chuchgas National Forest, and Tongass National Forest each bring unique offerings to the table of Alaska tourism. While the national parks, preserves, and forests are scattered throughout the state, many of them, like Gates of the Arctic National Park, are only accessible by small private planes. It is the granddaddy of the interior parks that brings travelers from far and wide: Denali National Park.
Denali National Park spans over six million acres and is home to the tallest mountain peak in North America, Mount Denali (formerly known as Mount McKinley). You can get to this park by road or ride the Alaska Railroad to its gates. A narrated bus tour of the 92-mile Denali National Park Road is a fantastic way to learn about the park's history, animals, and topography while passing photo-worthy panoramas. Denali is home to dense populations of bears, moose, wolves, Dall sheep, caribou, and other mammals, big and small, making it an ideal destination for wildlife spotting. You can raft the Nenana River, hike the endless trails, or join a biking expedition to see the wonders of this protected land.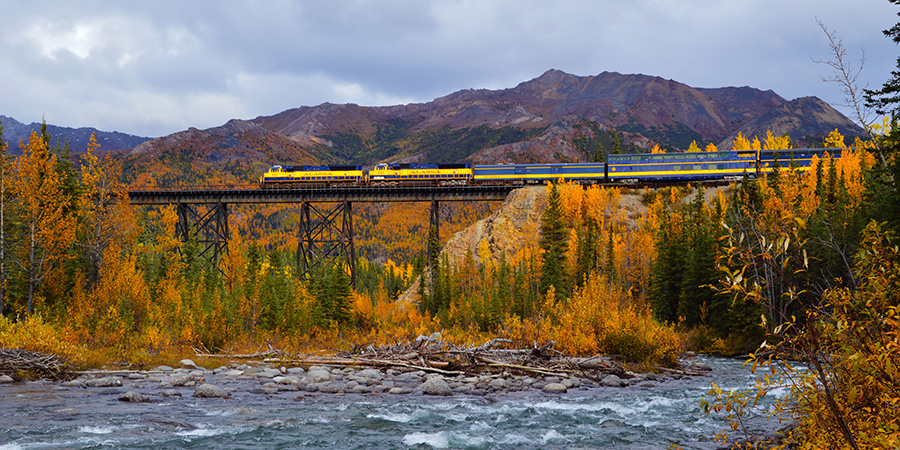 You Often Find Yourself Surrounded by Miles of Nothingness
In a modern world filled to the brim with homes, businesses, and concrete jungles, we sometimes need a reset. Few places in the United States offer a better place to do just that than Alaska. This massive state covers over 665,000 square miles, though only a small portion is developed. Joining an Alaskan cruise showcases these developed parts, taking you through coastal cities easily accessible from the water. An Alaska vacation by land is your ticket to great stretches of sheer nothingness.
Have you ever wondered what it would be like to ride through forests, mountain ranges, and undulating valleys without a building in sight? Join the Alaska Railroad. Some of its stretches are so remote that they do not even have stations, only flag stops where locals can "flag down" the train to join it. It spans through parts of the state seemingly stuck in time with nature surrounded at its finest. Similarly, flying into bush destinations leaves nothing but the sounds of the wild to interrupt your solitude. Even traveling via roadway is like nothing you have experienced before once you leave the coastal cities behind and head north.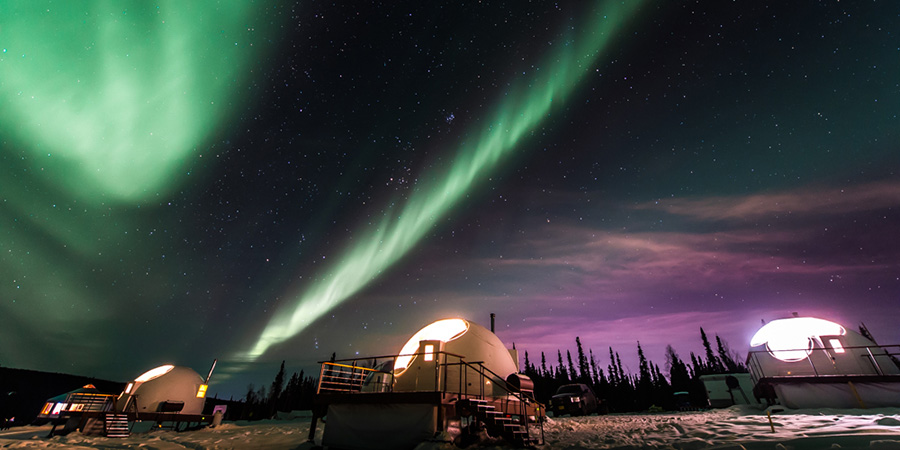 Your Chances of Seeing the Northern Lights Increase Inland
Perhaps one of the most appealing reasons to join an Alaska land tour is the chance to spot the northern lights. While it is certainly possible to see them from Juneau or Seward, there is a lot of light pollution in these destinations, and thus, competition with the night sky. Furthermore, because the coastal cities are located in the southern portion of the state, they are further outside the auroral oval.
If your travel bucket list includes seeing the aurora borealis dance across the night sky, your best bet is to travel north. Fairbanks is one of the world's best places to see the northern lights. It has an ideal position under the auroral oval, its interior location gives it lower precipitation throughout the year, and the city's location away from other destinations means dark skies abound. If you are feeling even more adventurous, you can try your luck chasing the northern lights at one of the wilderness lodges set just outside of Fairbanks. Chena Hot Springs and Bettles Lodge are two of the most popular.
Grab your hiking boots and camera; it is time for an adventure. Contact Vacations By Rail to find the best way to see Alaska for your travel goals.