Reimagine romance on your anniversary by embarking on a rail vacation to some of the world's most surprising destinations. Toast to your love aboard comfortable long-distance trains that embody old-world elegance or against the picturesque backdrop of mountains or sparkling cities. Whether you want to stay in the United States or decide to celebrate with a more extravagant adventure, here are the 10 best anniversary trip ideas for couples.
1. California's Redwoods, Rails & Wineries
Taste your way through the wineries of Napa Valley aboard the Napa Valley Wine Train and stroll hand-in-hand through lush groves of ancient Redwood trees on California's Redwoods, Rails and Wineries tour. This 8-day journey begins in San Francisco and offers time in the breathtaking surroundings of Yosemite National Park before traveling north to Sonoma and Napa. Often touted as the most romantic region in the U.S., Napa Valley is filled with gastronomic delights, from elegant wines to delicious regional fare. It is no wonder that northern California is one of the best places to go for anniversary celebrations.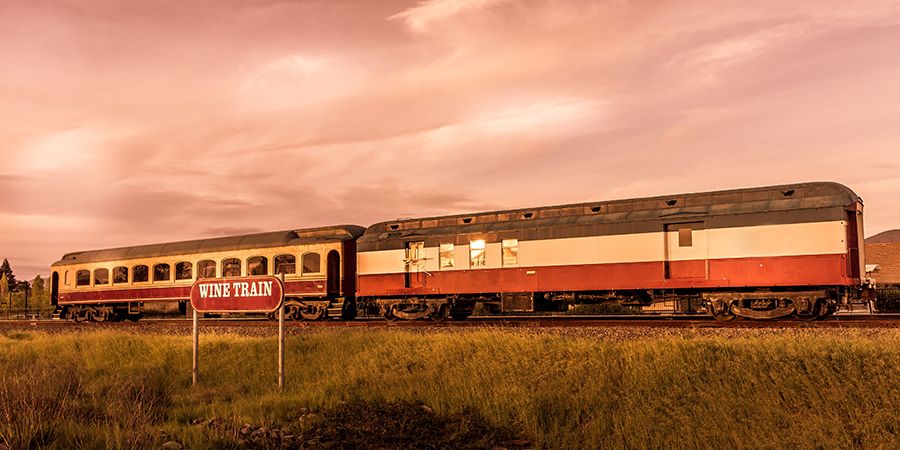 2. New England's Rails & Sails featuring Newport
The Eastern seaboard is chock-full of great anniversary destinations, many of which are presented when you set out on New England's Rails & Sails Featuring Newport expedition. Enjoy sights of the Atlantic from Amtrak's Downeaster and rides on scenic lines that hint at the romance of yesteryear. Soak in the marine beauty of the East on the tour's cruise excursions, which take you on the ocean and through inland lakes. Dine on fresh lobster. Stroll along beautiful beaches. Soak in the ambiance that can only be found in one of the nation's oldest regions.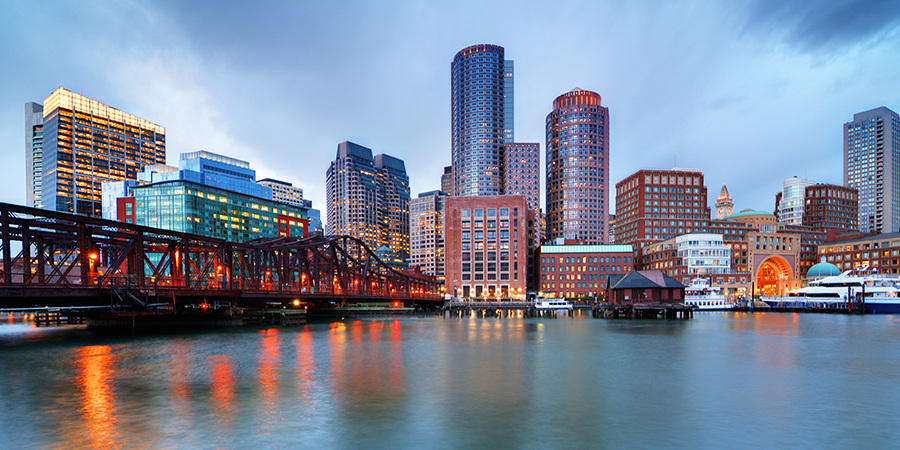 3. Washington DC, New Orleans & Los Angeles by Rail
Anniversary trip ideas in the USA may also take you to the Southern states, where history, charm and immense beauty are undeniable. Washington DC, New Orleans & Los Angeles by rail is a perfect example. The nation's capital is known for its inspiring monuments and memorials; however, there are also beautiful arched bridges, walkways along the water and wonderful restaurants that make this city a top locale for lovebirds. Continue on Amtrak's Crescent to New Orleans, where there are endless opportunities to listen to music, dance and, of course, dine. The pinnacle of the tour is an overnight journey on Amtrak's Sunset Limited, which follows an incredibly scenic route through the Southwest on its way to Los Angeles. Watch as deserts, ranches and colorful mountain ranges pass from the comfort of the onboard lounge.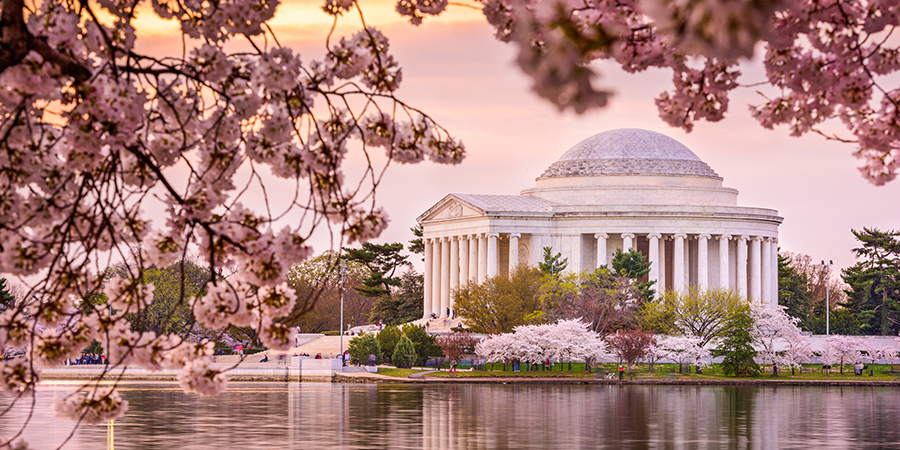 4. Canadian Rockies & Rocky Mountaineer
Some of the most romantic vacations for two take place in the Canadian Rockies. Picturesque resort towns lie in broad valleys carved by glaciers, and towering snow-capped peaks create a memorable backdrop for anniversary festivities. Our Canadian Rockies & Rocky Mountaineer tour honors the beauty of this spectacular destination by traveling only by daylight. The luxury aboard the Rocky Mountaineer is unmatched in North America, with its attentive staff, exquisite cuisine and domed glass lounge cars that provide the best views of the mountains. As the train arrives in the Rockies, enjoy time in Jasper and Banff, as well as time to soak in the romance that surrounds Lake Louise and the sheer glory of Lake Maligne.
5. Montreal & Quebec City Getaway
Anniversary weekend getaways are also possible in Canada, thanks to thoughtfully crafted packages such as the Montreal & Quebec City Getaway. This tour combines two European-influenced cities that enchant visitors from all walks of life. Begin in Montreal, where cobblestone streets lead through the charming town center. Set the stage for romance at the numerous restaurants, many of which feature rooftop dining options. Nightlife is abundant here, and the bountiful art galleries, museums and boutiques that make ideal date destinations. VIA Rail's Corridor Service then transports you along the St. Lawrence River to Quebec City. Navigate through the narrow, cobbled streets of Old Quebec while gazing upon historic buildings and soaking in the old-world ambiance.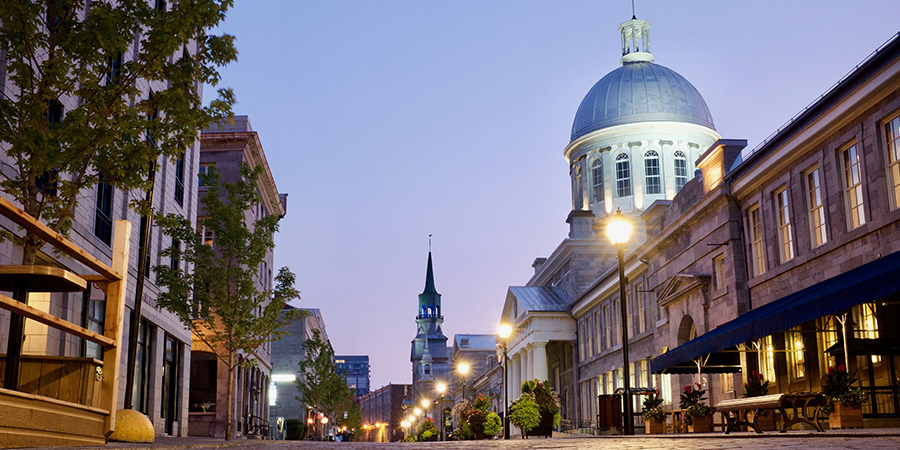 6. A Taste of Italy
What better way to share love than through food, and a Taste of Italy paves the way to do just that. This tour of Italy offers time in some of the country's culinary epicenters: Rome, Florence and Tuscany. Savor regional cuisine, such as pork, cheese, wine and olive oil as you move through the country, and enjoy cooking demonstrations that teach you how to perfectly combine these ingredients with other seasonal delights to make authentic Italian cuisine. Drink wine surrounded by the hills of Tuscany. Discover landmarks dating back to the time of Romans. Immerse yourself in the amore of Italia at every turn.
7. Loire Valley Waterways
Discover some of the most beautiful scenery in France when you travel through the Loire Valley Waterways. The Loire River is the longest in all of France, and the valley that surrounds was once the cradle of French royalty. Traveling on an all-inclusive barge cruise, get a taste of the majesty that surrounds this incredibly scenic region. The tour includes visits to chateaux, wine and cheese tasting and a lantern lit tour of Nevers. Centuries upon centuries of romance and history surround as your anniversary trip presses on through the countryside.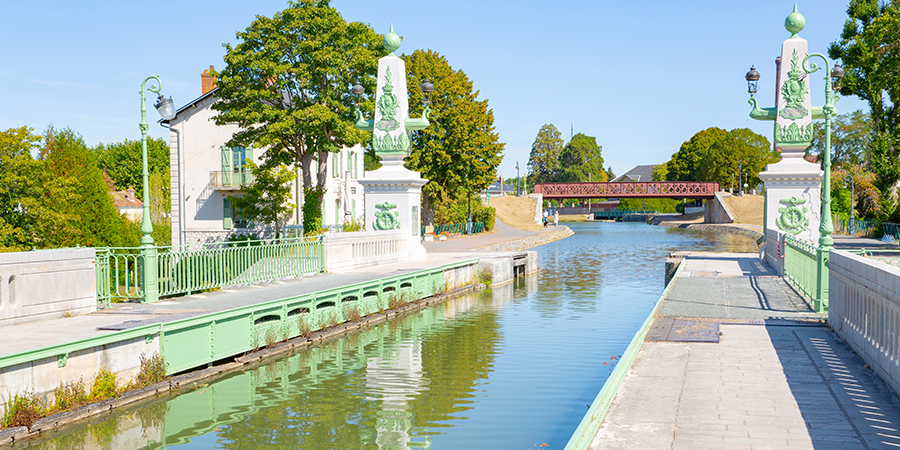 8. Orient Express: The Golden Era of Train Travel
Enjoy endless luxury on the Orient Express: The Golden Era of Train Travel tour. This vacation features time in Montreux on the shores of Lake Geneva in Switzerland before proceeding to Venice, a city that is beloved for its breathtaking atmosphere that is cultivated by bridges, canals and a prime position on the Adriatic Sea. Your time here is complemented by a guided tour and dinner in a Venetian Palace, as well as plenty of free time for you and your sweetheart to independently uncover the city. It is also in Venice that you board the iconic Venice Simplon- Orient Express. Your time on the train is the experience of a lifetime, complete with a formal multi-course dinner event and a scenic route that travels through the country of France. One last train ride, this time aboard the Belmond British Pullman, completes the amazing expedition.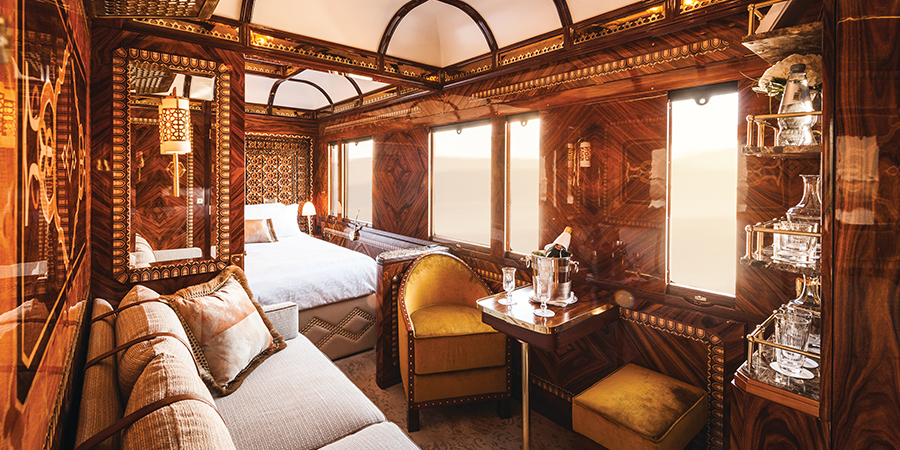 9. Best of Switzerland by Rail
No list of the best vacation spots for couples is complete without mentioning Switzerland. Imagine toasting with champagne with the Swiss Alps as the backdrop. Explore the best of Switzerland by rail to experience the highlights of the country. Time is split between the cities of Zürich, Lucerne, Montreux, Zermatt and St. Moritz. In each destination, postcard-perfect scenery surrounds and scenic railway excursions offer an even more memorable glimpse at the landscape. In fact, the tour is complete with six scenic rail trips, including one on the UNESCO World Heritage Bernina Express to Tirano, Italy.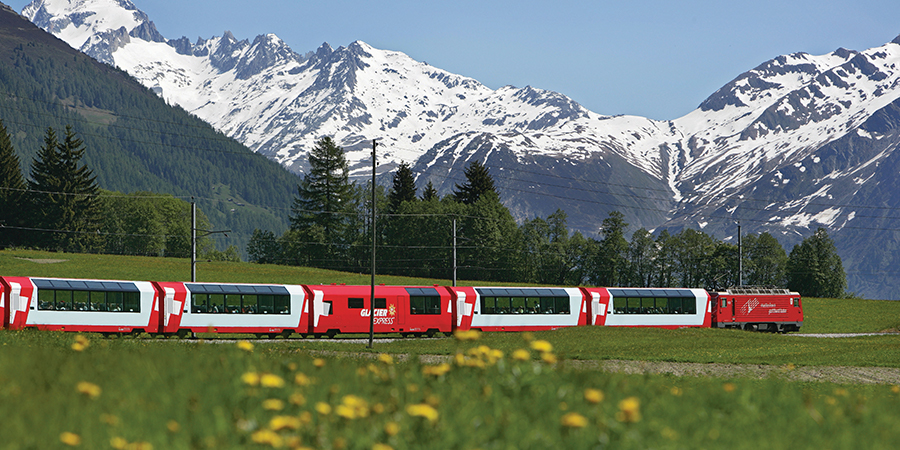 10. Cape Town, the Blue Train & Kruger National Park
If you are looking for an anniversary trip idea that is a little wilder, look no further than the Cape Town, the Blue Train & Kruger National Park tour. This 10-day journey through South Africa is brimming with opulent offerings, including 5-star hotel accommodations in Cape Town and excursions that highlight the natural beauty and world-famous wine regions of the country. As we board the beloved Blue Train, there is no shortage of incredible offerings, from personal butler service to the incredible meals and drinks that are all included with the beautiful journey. Arriving at our luxury lodge in Pretoria, you are just a few hundred feet from the wild surroundings of Kruger National Park, where you have two full days to explore.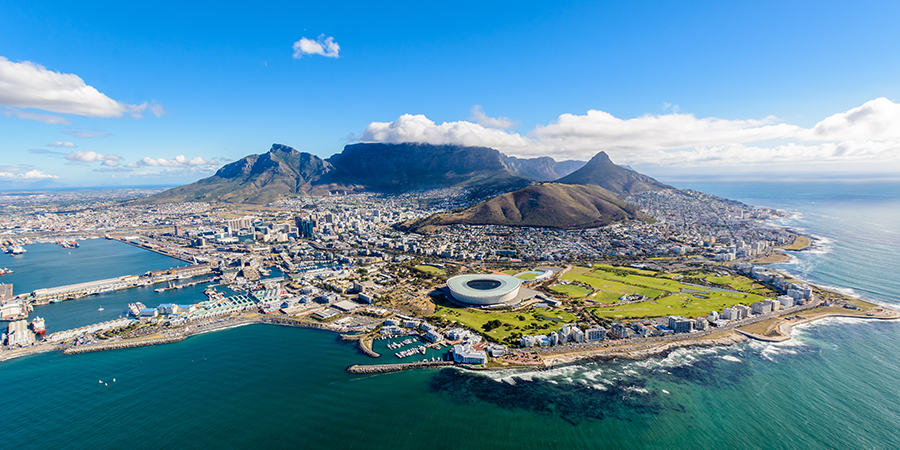 Whether you are celebrating your first anniversary or have been together for decades, fall deeper in love by creating memories together in the world's best vacation destinations for couples. Contact a rail specialist to plan an anniversary trip to remember.