Embarking on a train journey is more than just getting from place to place, it is an all-encompassing adventure. The thrill of seeing landscapes from an all-new perspective pairs with the nostalgic feel of traveling by rail. Whether it is the unique ambiance of a luxury train excursion or a thrilling destination you seek, you simply must experience these six rail journeys.
The Colorado Rockies
Majestic and rugged, the Colorado Rockies offer some of the most enchanting scenery in all of North America. Take in the beauty of the soaring mountain peaks and the alpine valleys below by rail for a truly memorable experience. There are a variety of rail lines that travel through the Rockies, including a plethora of heritage railways, such as the Durango & Silverton Narrow Gauge Railroad and Cumbres & Toltec Scenic Railroad, and modern Amtrak routes. Discover these lines and more on Vacation By Rail's Colorado Rail Experience, which offers an enticing mixture of standard- and narrow-gauge railways and 8 days of awe-inspiring scenery.
Alaska
America's Last Frontier, Alaska tops the list of must-experience rail journeys. The wild landscape is filled with charming small towns, some of which date back to the times of the Gold Rush; beautiful expanses of pure nature where animals roam freely; and even interesting cities, that provide a look at the history, culture and excitement Alaska has to offer. Traveling through Alaska is made convenient by the Alaska Railroad, which dates back to the early 1900s. Traveling aboard their signature trains is a hallmark of the Alaska the Greatland journey. Not only will you see cities such as Anchorage and Fairbanks on this train tour through Alaska, you will also immerse yourself in the beauty of national parks and partake in quintessentially Alaskan experiences.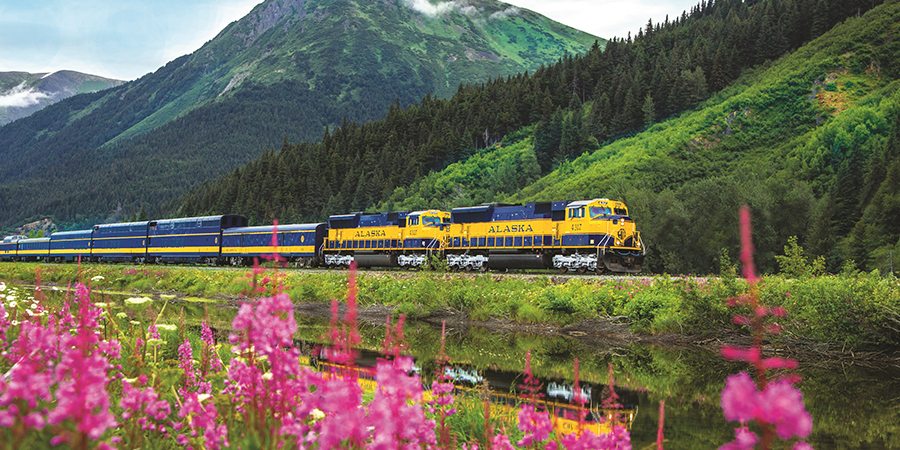 Canada Coast to Coast
One of the most wonderful things about Canada is how vastly different the landscape is as you move from one coast to the other. The country features dynamic cities filled with fascinating history, rugged mountains dotted with resort towns, wide open expanses and vastly different coastal regions - each of which offers beautiful scenery and a unique, all-encompassing atmosphere. Thanks to VIA Rail Canada's rail network, it has never been easier to experience it all. Setting out on the Across Canada By Train journey allows you to see the entire country from three of VIA Rail's train lines on a route through eight provinces from Vancouver to Halifax.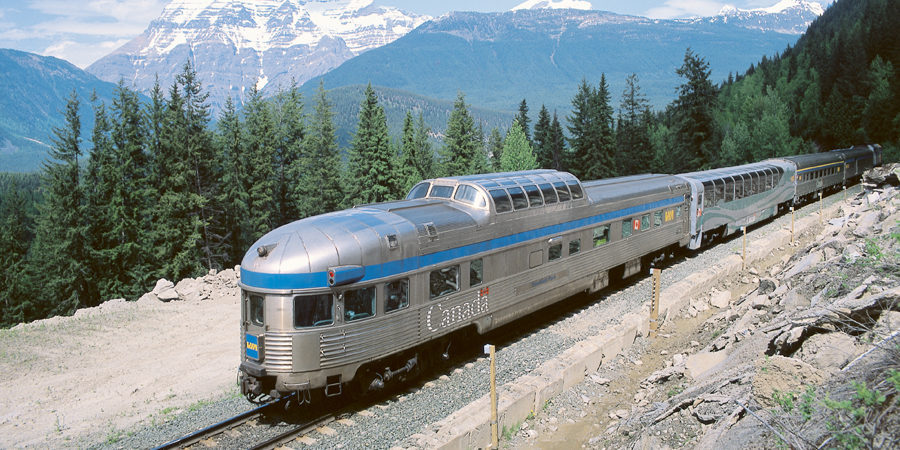 Western Canada
From Vancouver and Calgary to resort towns, such as Banff and Lake Louise, Western Canada has so much to offer. There are picturesque mountain vistas around each turn and amazing opportunities to experience some of the best of nature and outdoor sports. One of the best ways to experience Western Canada is by rail, and a daylight-only journey, such as the Canadian Rockies Featuring Banff & Lake Louise tour from Vacations By Rail, is perhaps the most memorable. This itinerary offers 6 days of adventure, with two days of incredible views and luxury aboard the Rocky Mountaineer.
Switzerland
Discover some of the world's most beloved scenic destinations, Lake Geneva and the Swiss Alps, along with famed cities and storybook-perfect villages with a rail journey through Switzerland. Set your sights upon castles, chapels and sites that date back to the Romans. The country's reputation for natural beauty is anything but exaggerated, with staggering mountain peaks contrasting blue lakes and lush green landscapes. To experience some of the best of Switzerland, there are a number of acclaimed trains that follow fascinating routes through the cities and countryside. Take on Switzerland on your own with the Grand Train Tour of Switzerland - an 11-day journey from Zurich to Lucerne, which features rail adventures, a cruise across Lake Lucerne, UNESCO World Heritage Sites, iconic cities and so much more.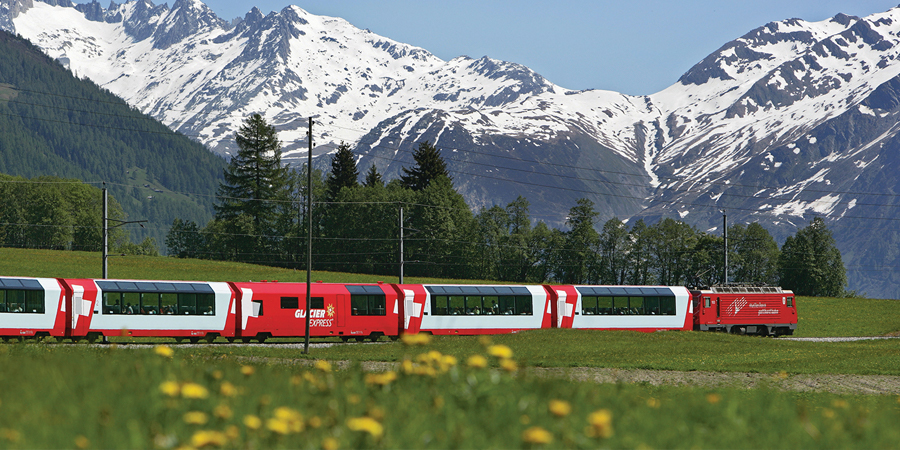 Luxury Rail Travel
Sometimes, the experience of riding on the train is just as important as the stops on the itinerary. And luxury trains offer an experience next to none. From the sleeping quarters to the dining rooms, and from the service of the staff to the available extras, luxury trains are more like 4-star hotels on wheels than locomotives. Luxury train journeys can be found all around the world, from the furthest stretches of India to Scotland and Russia and beyond. One of the world's most iconic luxury trains, though, is the Venice Simplon-Orient Express. Set out on the Venice Simplon Orient Express - Venice - Vienna - Paris tour to see the beautiful cities of Venice, Vienna and Paris.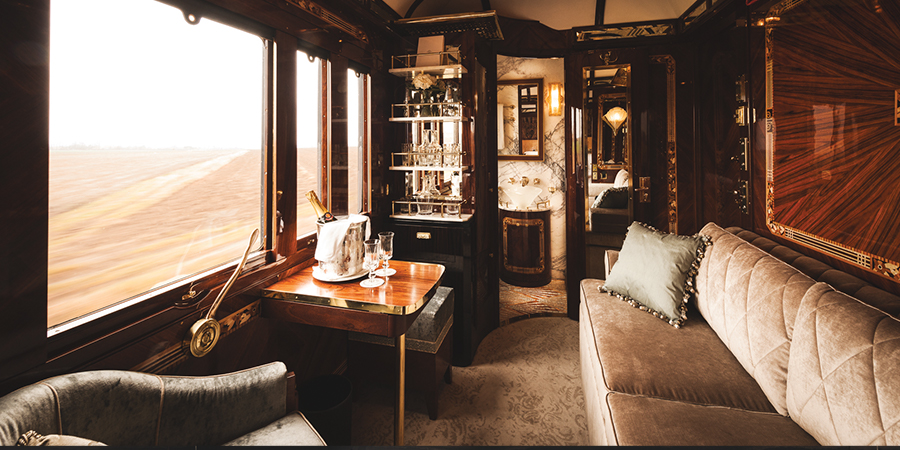 Check off a tour on your railway bucket list or just take the adventure of a lifetime with one of these must-experience rail journeys. The Rail Specialists at Vacations By Rail can take the guesswork out of planning and make your trip one to remember.